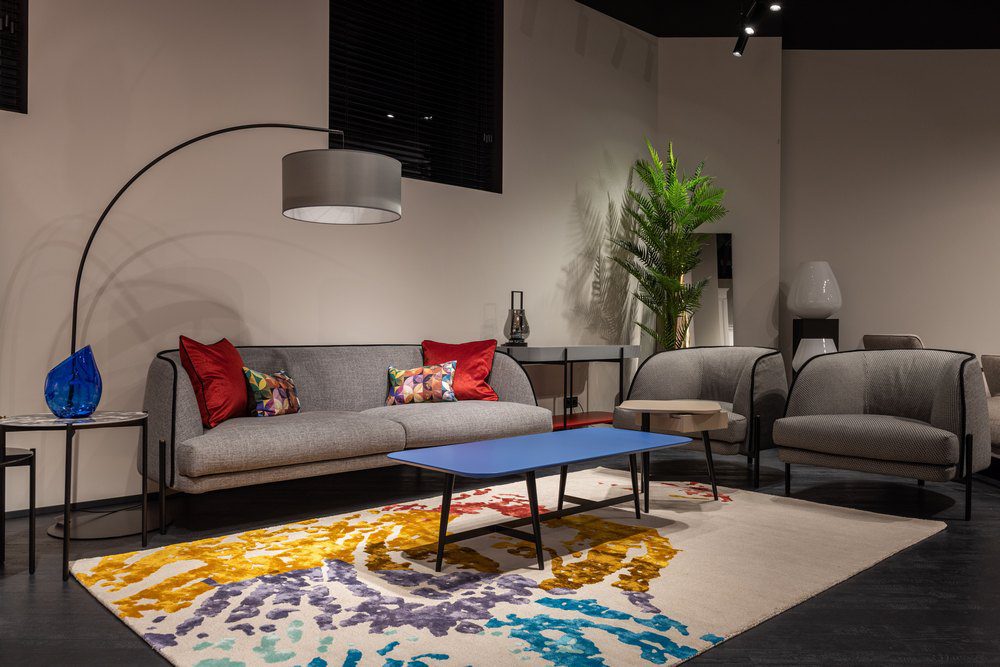 Breathing life back into your home doesn't have to involve remodeling it in a major way. It's possible to achieve more of an impact and put your personal stamp on spaces that no longer feel fresh, with just a little redecoration.
Better yet, if you're keen to express your creativity as part of this process, there are all sorts of options to consider. Here are just a few ideas for breaking the mold with interior design to get you started.
What Are Some Creative Decorating Ideas for an Artistic Home Renovation?
Having a home renovation presents a multitude of design choices to evaluate. For those who possess an artistic inclination, however, the process of redecorating and crafting a distinctive living space can be a particularly daunting task.
Through artistic home renovation, individuals are empowered to infuse touches of personal style into every element of the home, from the hue of the walls to the furniture and decor. There are a lot of possibilities available, which can pose a challenge when determining where to start the creative process.
To help you with this task, this article will delve into a selection of imaginative decorating concepts for an artistic home renovation, inspiring homeowners to create a space that is both practical and visually pleasing.
Installing Unique Lighting Makes a Big Impact
Lighting can make or break any room, and when it comes to artistic home renovations, the right lighting is essential for creating the perfect atmosphere. Consider experimenting with unconventional fixtures like pendant lights, paper lanterns, or even industrial-style wall sconces.
For an extra creative touch, you could use LED strip lights in different colors to create dynamic mood lighting that'll really wow your guests. Or if you want something more subtle yet still stylish, then why not go for track lighting? It's simple but effective and will add a majorly modern feel to your space.
Incorporate Colorful Furniture for an Eye-Catching Look
Furniture is one of the most important elements when it comes to setting off a unique and artistic home renovation project.
Introducing colorful pieces can make all the difference, as vibrant hues are sure to add some life to your rooms, especially if you've deliberately chosen neutral tones for the walls and other surfaces.
As well as working in varied colors, consider experimenting with different patterns and textures, such as velvet sofas and armchairs in head-turning shades like bright blues, oranges, or greens. Just because the design of the piece might be traditional, that doesn't mean the look and feel need to match the era!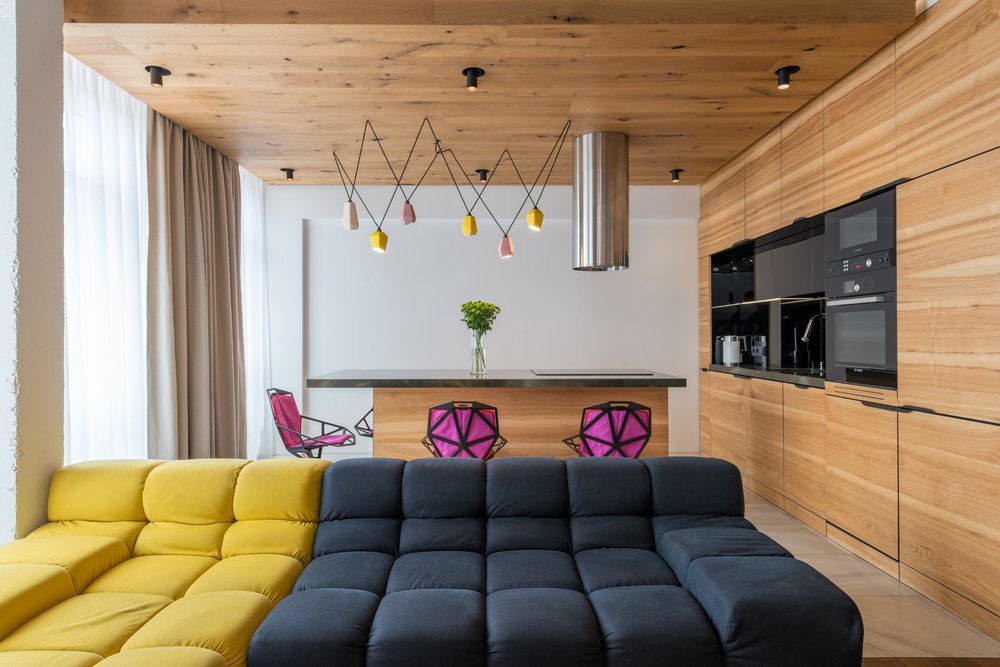 Turn Up the Volume with Bold Rugs and Carpets
Joining furniture in the category of quick, cost-effective, and creative ways to revamp rooms in your home, rugs, and carpets can be put to great effect for all of these purposes. This is because they can instantly transform the look of the flooring without having to rip up everything and start from scratch.
For an extra artistic home renovation touch, why not try some bold designs? From geometric shapes to floral patterns, there are plenty of options out there for homeowners looking for something out of the ordinary.
You could also use rugs as wall hangings if you want, which is a good way to cover large, blank areas that might be too big to accommodate a print or painting for the same purpose.
Transform Your Spaces with Interesting Wall Art
Wall art is a great way to add a bespoke and creative touch to your home. Whether you choose unique paintings, abstract sculptures, or striking photographs, decorating your walls can instantly give any space an artistic flair.
There are also plenty of DIY options for those who want to get crafty. Think stencils, decals, and even hand-painted wallpaper.
Most importantly, adding some eye-catching artwork will bring vibrancy into the room without you having to repaint it completely. Plus it's easy enough for anyone, from novice designers all the way up to experienced professionals. All you need is a sense of your own style, and a modest budget to start your search.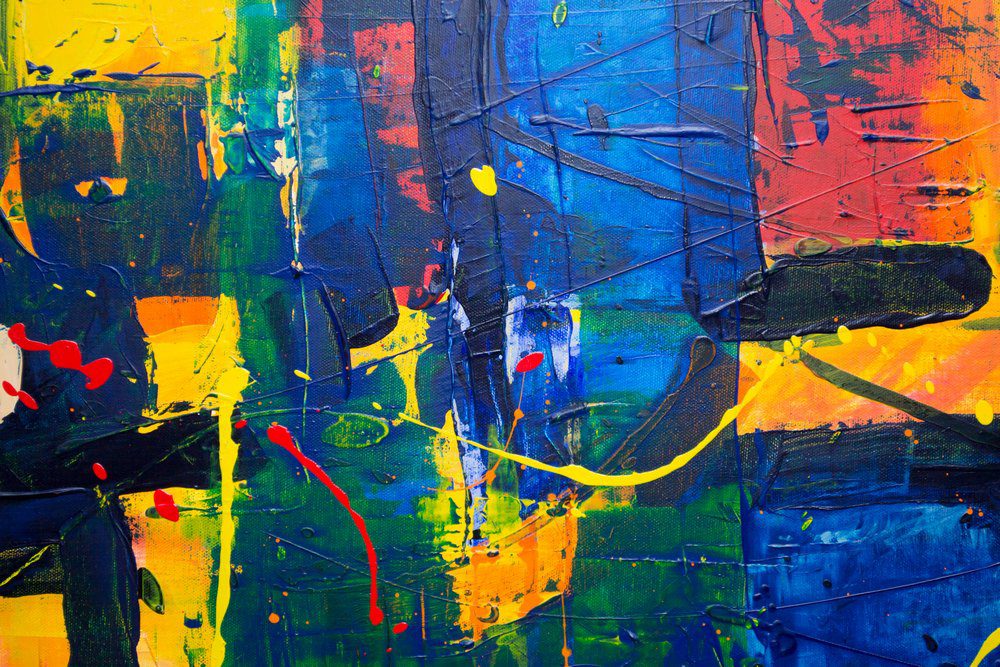 Get Creative With Repurposed Objects As Decorations
Just as rugs can be repurposed to mount on walls, there are lots of other ways to be artistic by opting to use non-traditional objects as decorations.
Think about upcycling everyday items that weren't originally intended to be decorative, but fit in with the overall theme that you're going for. Picking up vintage pieces or antique items which might have had a practical purpose in the past, and then adding them to rooms where they can be viewed and admired rather than put to work, is a tried and tested method.
You can often find non-functional products, such as old typewriters and musical instruments, at bargain basement prices, then either use them in your rooms to add a bit of spice as-is, or decorate them further for even more visual interest.
Refresh Your Home's Vibe With Funky Accent Pillows
Accent pillows let you bring personality into any room, and of course, better yet they won't cost the earth.
Whether you're looking for something impactful or understated, there are plenty of options out there, so your chances of finding the perfect pillow are high. From funky prints to tactile textures, these little cushions can really help tie together different styles, while adding an extra dimension.
Most importantly, they're easy enough for anyone to experiment with. Simply swap them in and out as often as you like, until you find what works best for your home renovation project.
Create A Seamless Transition Between Outdoor And Indoor Spaces
While most homes set clear divides between interior and exterior, you can break the rules with your own renovation project, if you think outside the box.
For instance, introducing elements like planters, hanging baskets, or even tree stumps as decorative features that can help bring the outside in. You could also use lightweight furniture, such as wooden benches and patio chairs, to add some extra seating while still maintaining an open feel.
This can even be incorporated into your color scheme. Explore the options for using natural hues on the boundaries between indoors and out, and think about the colors that exist beyond your window, to see if you can bring them inside.
You might even see whether there's a way to make seasonal shifts reflect in your design, from autumnal tones to the vibrancy of spring. As with other areas of creative interior design, the possibilities are only limited by your imagination!
The Bottom Line
In your search for a new vibe for your home, you don't need to worry too much about rules and trends, especially if you are more interested in putting together spaces that are personal to you. As you dabble deeper in the decorating scene, you'll acquire skills and knowledge along the way, so the best thing you can do is get started ASAP.