Built area:    150.0 m2
Year built:    2013
Photographs: Shannon McGrath
Armadale House is a renovation project on a small, dark, and old Victorian house. Today, there exists an open-plan kitchen, spacious living area, and connecting courtyard. The end result is a house that is stylish, bright, and airy.
The house successfully blends the old and the new. The doors of the previous house were used. The architects also preserved the old façade. Inside though is another whole new world. From a dark, dreary space, the interior is now light-filled and open.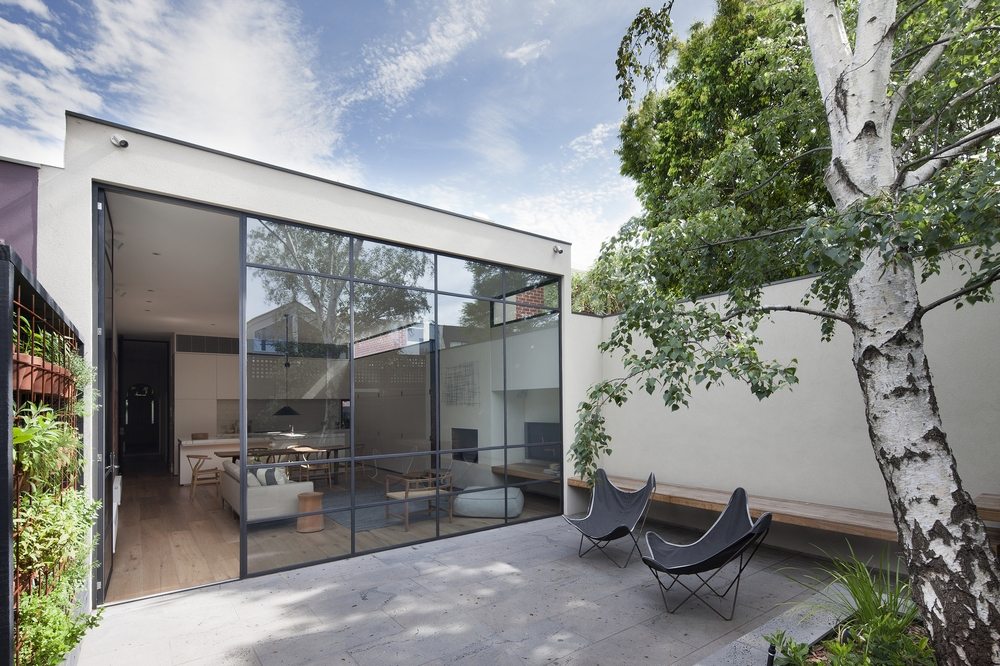 Glass windows and doors are framed by stainless steel, creating a wonderful outdoor/indoor connection. The prevailing theme is simplicity; there really is beauty in restraint.  These subtle additions, however, do not go unnoticed. In fact, they add charm to the present house. Metal and timber finishes work with neutral colour tones giving the home a sense of consistency.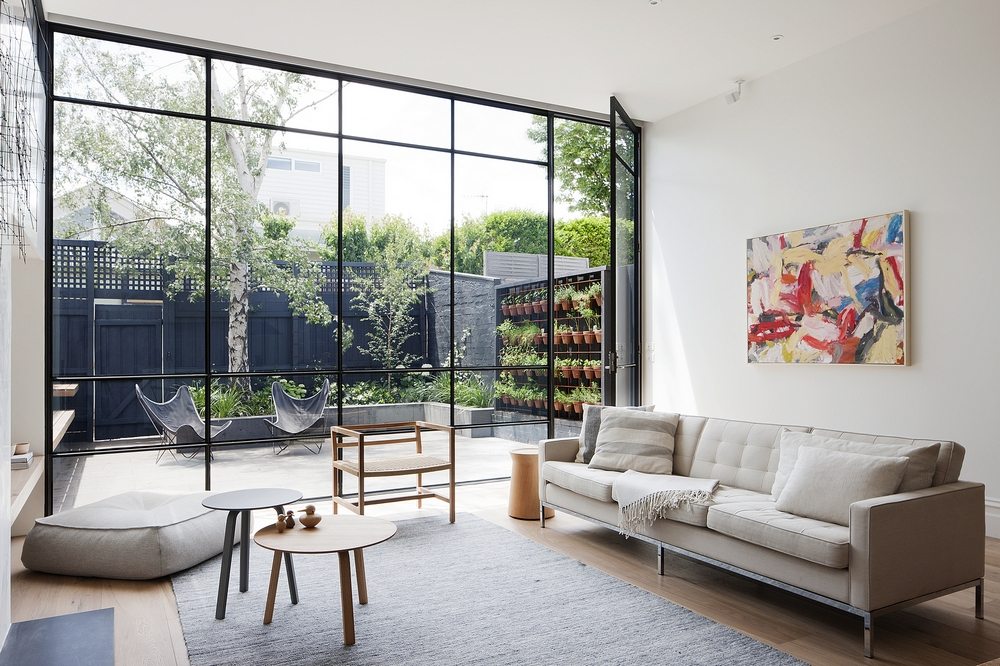 Hidden inside the stoic Victorian façade is a home that is comfortable, relaxing, and warm. The Armadale House is proof that one should never judge a book by its cover.
Notes from the Architect:
The conceptual framework of this project was to transform the clients small dark single fronted Victorian home into an elegant, refined, light filled interior with a large open plan kitchen / living area and adjoining courtyard.

The overall design was kept simple, responding to the modern inner urge to pare back and slow down. With simplicity, each design detail was considered with great precision and needed to be executed beautifully.

Details were often subtle, creating a subconscious sense of flow and balance within the space. Working with a simple palate of finishes also gave this small home a sense of coherence.

These materials all had an honest raw quality about them, allowing them to age gracefully and acquire their own patina over time.
Click on any image to start lightbox display. Use your Esc key to close the lightbox. You can also view the images as a slideshow if you prefer. ?
Exterior Views:
Interior Views:
Drawing Views:
The Big Little House is another successful renovation project that you need to see…