Built Area: 102.19 m2
Year Built: 2012
510 Cabin sits on a semi-arid landscape, near Lake Isabella in the southern part of Sierra Nevada. Summer season can get very hot in the area. The architects had this to consider aside from the aesthetics of the house. The end result is a cabin that's simple, functional, and charming in a rugged way.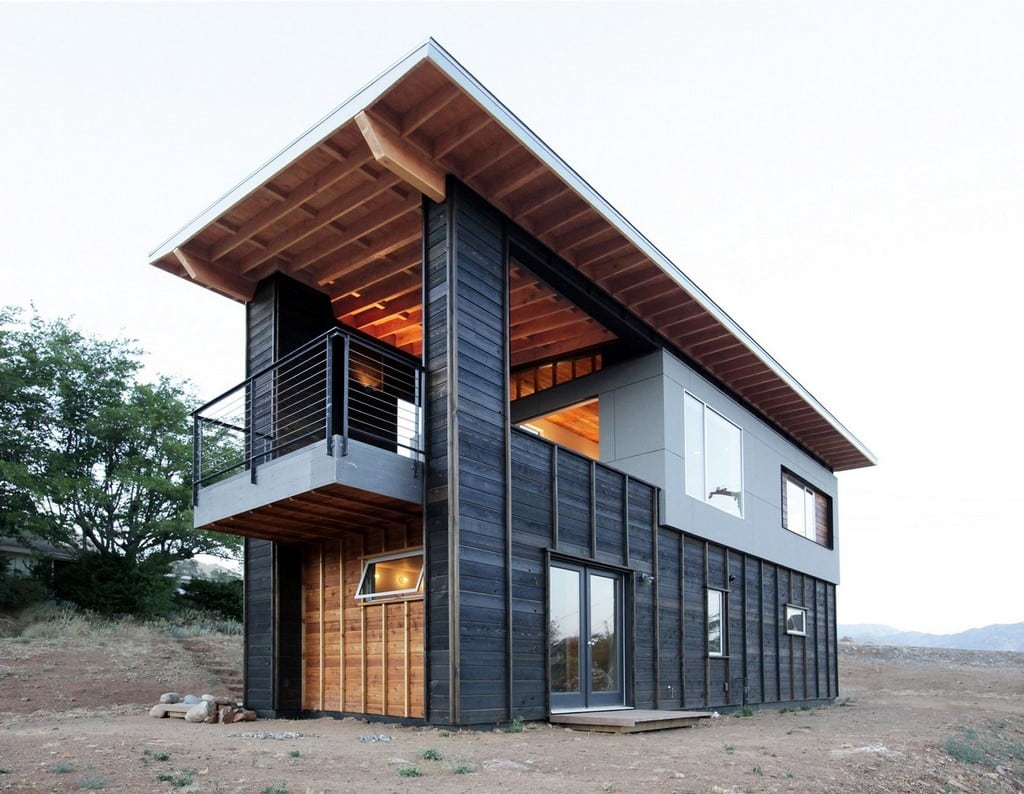 Despite its small size, the cabin features unique textural beauty. It's rich in craftsmanship and warm materiality. The inside and outside of this private cabin features metal and timber – a contrast that works. The floor plan was designed in order to maximize the views.
The open-plan living area is found at the top floor of the house, making the most of the views. It has a spacious deck, a small dining area, and an ergonomic kitchen. The bedrooms are at the lower level, hidden away from the summer heat.
510 Cabin's unassuming façade shines the spotlight on the natural topography. It is a relaxing retreat that is comfortable in its own skin. Thus, it celebrates the desert setting in all its glory.
Notes from the Architect:
In 2011, Hunter Leggitt Studio temporarily relocated from Los Angeles to the high desert near Lake Isabella, CA to design and build a custom, highly crafted, modern cabin. Designed to regularly sleep it's family of 5, but also be flexible enough to comfortably host a total of 10 guests, the 510 Cabin serves as a tranquil and compact weekend retreat for the client, a busy Santa Monica-based family.

Responding to strict budget limitations and the studio's interest to create what it called a Design/Build/+ educational experience, partially inspired by Samuel Mockbee's Rural Studio, HLS opened the construction effort up to student apprentices. Posting a simple flyer on several architectural job boards, the studio received hundreds of applications from architecture students all over the world. Requiring only a tool belt, tape measure, hammer, and great attitude, the studio selected seven students with little to no formal experience to move out to the jobsite and help build the project.

Teaching and simultaneously conducting 70% of the building trades, the studio was not only able to deliver a uniquely crafted custom project for a fraction of the conventional construction price, but was more importantly able to create a legacy learning experience and story for the young apprentices.
Click on any image to start lightbox display. Use your Esc key to close the lightbox. You can also view the images as a slideshow if you prefer. ?
Exterior Views:
Interior Views:
Drawing Views:
You may also want to read about H3 House, yet another interesting piece of architecture.