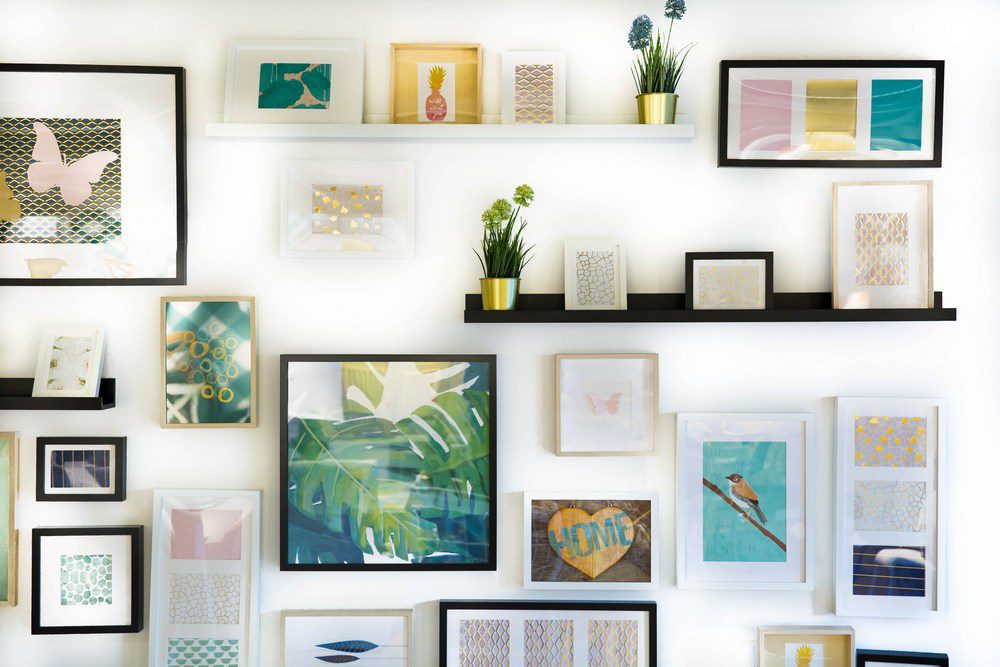 Sprucing up your living space with personalized photo displays is more than an interior design tip—it's a journey back to the lanes of beautiful memories. By capturing life's precious moments and placing them around, you're celebrating experiences that contributed to shaping your life.
These ever-changing odes to nostalgia come in various forms, from traditional wall galleries and picture rails to quirky fridge photos and plant hangers. They allow you creative freedom, weave uniqueness into your décor style, and keep those precious moments close to heart.
20 Photograph Display Ideas to Personalize Your Home
Indeed, personalizing spaces with photo displays can turn any house into a vibrant, comforting home. Let's see how you can use the following display ideas to personalize your space.
1. Wall Gallery Display
The wall gallery display radiates warmth and personality. It's your unique canvas where memories unfold. Collect your favourite photos, not just portraits but also moments from vacations, graduations, or festivals. Interweave them intricately on any wall in your living space.
2. Photo Ladder
Photo ladders serve as a photo rack where you can drape your memories step by step. Dig out an old ladder, give it a makeover, and make your photos the centre of attention. Using a convenient background remover can make these stand out for an even more unique ensemble.
3. Framed Photo Shelves
Framed photo shelves provide an elegant solution to display your favourite pictures. These neat, linear shelves allow you to organize differently shaped frames in dynamic ways. You can create a striking impact by arranging the frames in creative patterns. It's practical and appealing!
4. Picture Rail Display
Arrange your life's precious moments in style with a picture rail display. This method adds an artistic touch to your living space. Hanging framed photos along picture rails creates a sophisticated, clean gallery effect. It's effortlessly chic and allows for easy swaps or add-ons.
5. Window Pane Photo Frame
Put old window panes to use with a window pane photo frame. This ensemble of photos, safely nestled behind glass panes, gives an eclectic and nostalgic touch to your space. It's not just about sustainability but also about showcasing memories in an extraordinary way.
6. String Light Photo Display
String light photo displays are the perfect way to combine lighting aesthetics with mementos. Attach your favourite snapshots along the length of the lights for an enchanting touch. This display works well in bedrooms or children's spaces, casting a dreamy glow on your memories.
7. Decorate With Old Door Photo Frames
Lend a rustic yet chic flair to your space as you decorate with old-door photo frames. Transform an old door into a large photo frame that can encompass several photos. This prominent, conversation-starting piece uses space and turns an object into an artistic masterpiece!
8. Cork Board Collage
For a unique mix of functional and decorative displays, try a corkboard collage. Ideal for offices or study spaces, these boards can hold a multitude of photos alongside reminders or notes. The joy of pinning up fresh pictures contributes to an ever-changing testament to your life.
9. Magnetic Fridge Photos
Turn your fridge's surface into a canvas for your favourite images. Use magnetic pictures that can be easily moved or replaced, giving this fun and functional mode of display its dynamic nature. It nicely fills a bland space and serves as a pleasant reminder of cherished moments.
10. Coasters Featuring Photos
Unleash your creativity on everyday items with coasters featuring photos. Custom-made coasters displaying personal snapshots aren't just functional—they're fun! You can showcase these creative pieces during every gathering, making them instant conversation starters.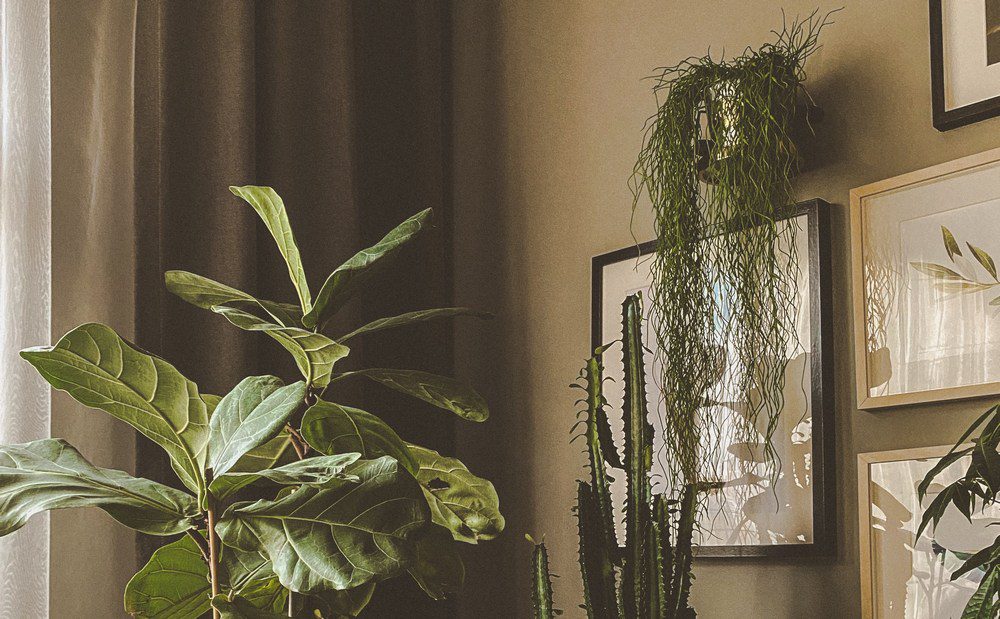 11. Pot Plant Hanging Photos
This eccentric idea brings greenery and cherished images together. Attach photos to the branches of your indoor plants or hang them from the pots. It's a beautiful merger of natural elements with memories that keep your space fresh, lively, and distinctly personalized.
12. DIY Clipboard Galleries
For craft enthusiasts, DIY clipboard galleries are a must-try. Assemble clipboards on your wall and attach your photos with clips for an appealing display that's easy to put together. You can switch around photos as and when you please, keeping your memory montage up-to-date.
13. Print Hangers
Print hangers are wooden strips that grip the top and bottom edges of your photo, giving them a delightful floating effect. Especially suited for large prints, print hangers usher in an element of professional flair without permanently altering the images as traditional frames might.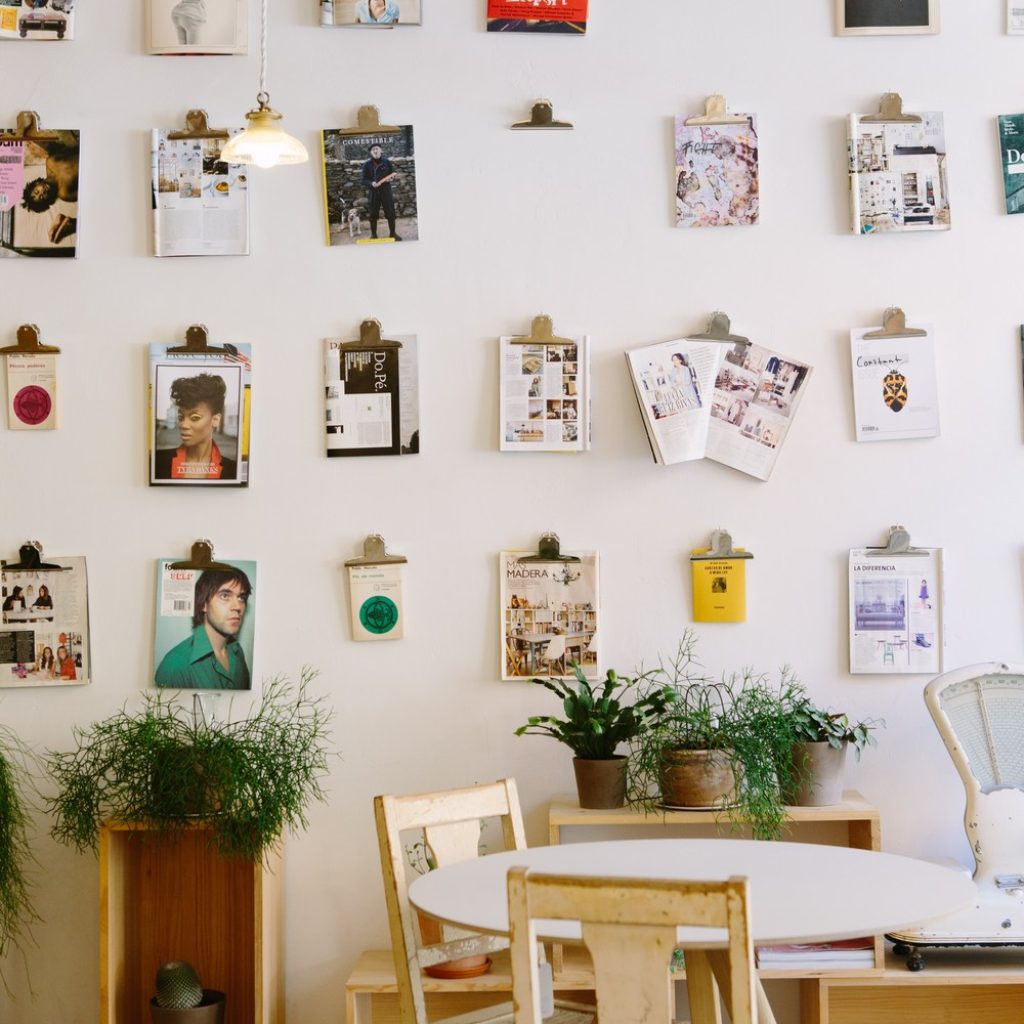 14. Binder Clip Display
Binder clips are no longer confined to your office space. These handy tools can transform into innovative photo display aids to add an industrial edge to your home. Just clip on your favourite photos and hang them from a tack or nail. With a binder clip display, creativity knows no bounds!
15. Photo Easel
No wall space? No problem! Show off your cherished photographs with the help of photo easels. They're ideal for placement on bookshelves, mantles, desks, or wherever you think they'll add that perfect personal touch. Photo easels offer a simple and tasteful solution to beautify a space.
16. Frame Using Washi Tape
Get creative with your home decor by using washi tape. This decorative adhesive tape is available in numerous colours and patterns, making it fun to play with! Simply stick it around your images to create quirky border designs. A perfect blend of artistic flair and effortless DIY charm!
17. Repurpose a Screen or Fencing
Lend your home a rustic charm by repurposing an old screen or garden fencing to display your pictures. Fasten your cherished snapshots with stylish frames for a truly unique display. It's not just about preserving memories but embracing creativity by sprucing up ordinary objects.
18. Line Prints on a Photo Ledge
Photo ledges provide a chic way to display your pictures. Not only are they stylish, but they also allow you to regularly change out displays hassle-free. By lining up multiple ledges at variegated heights, you create an engaging visual journey, breathing new life into your living space.
19. Utilize Photo Blocks
For a unique twist on photo displays, consider printing your photos onto wooden blocks. This idea offers endless fun arranging possibilities. Whether stacked on shelves, spread on mantles, or clustered atop drawers, photo blocks deliver an unbeatable blend of rustic and modern style.
20. Try a Display Box
If you're looking for a more dynamic photo display idea, consider using a shadow box. By framing your favourite pictures in these freestanding boxes, you add an appealing depth to your displays. Not just a beautiful showcase, display boxes also serve as conversation starters.
In Conclusion…
Take a dive into the vast world of photo displays and let your living space be a reflection of your journey. Whether it's the joyous family portrait, the victorious graduation moment, or that perfect sunset you captured on a memorable vacation, condense these special times into your daily life.