What's the use of a penny in today's economy? It seems like they're always being phased out of circulation, and when you do find one, it's not really worth that much. In fact, I'm not sure there's anything under about 5 cents!
But there are actually some good reasons to hang onto your pennies. The U.S. government has been talking about doing away with the copper-plated coin for years.
They have made no progress so far. In fact, the US Mint spent 1.5 cents for each penny it produced in 2016, making the cost of every penny 50 percent higher than its actual value.
Do you have an old side table that has seen better days, but you don't want to throw it away? Or if you don't have any, simply buy an old, plain, or boring but decent table from a local thrift store.
Here's a fun way to revive it! You literally only need a few pennies to create a new coffee table. Forget conventional finishes like paint or varnish for a while. 🙂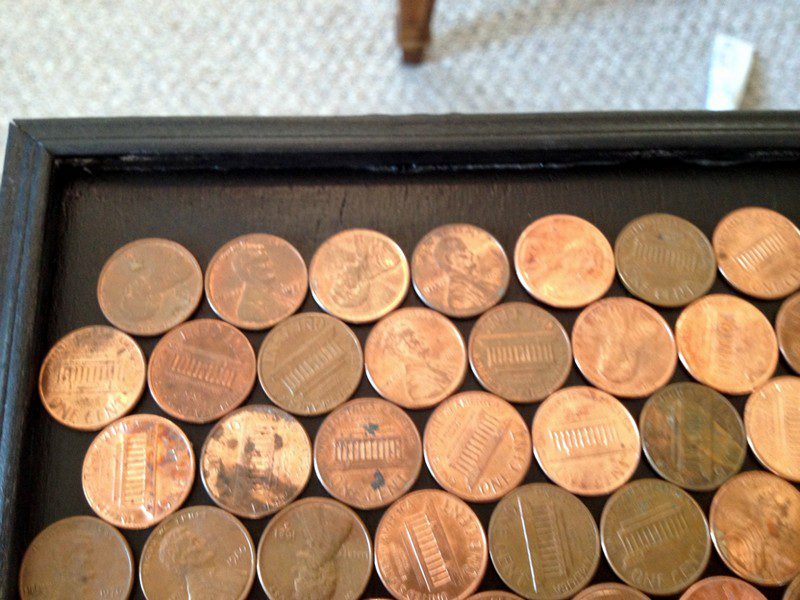 To revamp your old side table, start by sanding it down to bare wood. The table may be coated in old paint or varnish that is peeling or otherwise damaged. Sanding will remove this layer and provide a smooth surface for new paint or stain.
Additionally, sanding will help to even out the surface of the wood, making it easier to achieve a professional-looking finish.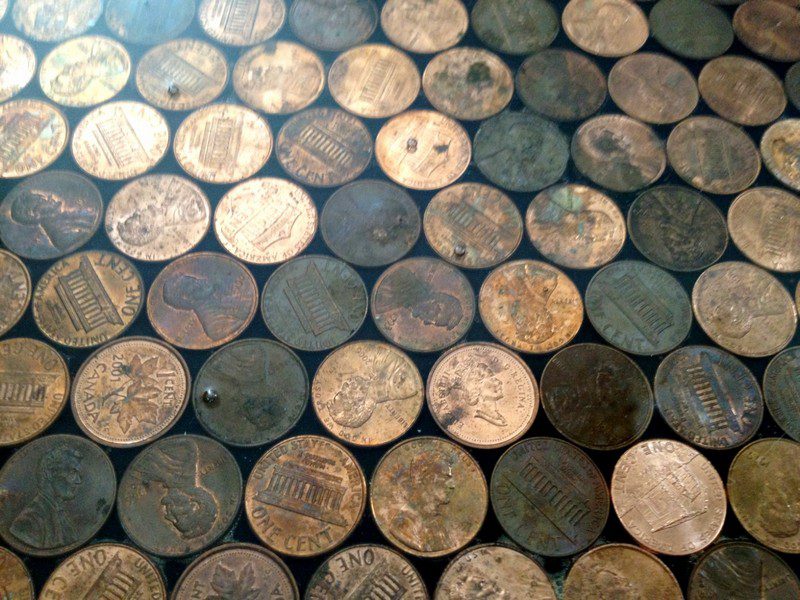 Once it's sanded, apply a wood stain of your choice. Applying stain after sanding ensures that the stain will adhere properly and give the coffee table a new lease on life. Allow the stain to dry completely.
Once the stain is dry, apply a coat of sealer to protect the wood and give it a nice shine. The sealer acts as a protective layer, much like the varnish of a tabletop, against the unwanted effects of different liquids or lotions on the table.
As liquids and lotions seep into the wood of the table, the sealer acts as a barrier between the liquid and the tabletop.
Finally, add a few pennies to the tabletop for a fun and unique coffee table. By doing this, you'll add a bit of flair and personality to your coffee table, and it'll be sure to stand out from the rest.
For an added touch of style, try using different colors and sizes of pennies. Plus, it's a great way to use up those extra coins that you have lying around!
Then use all those coins to create your own penny coffee table!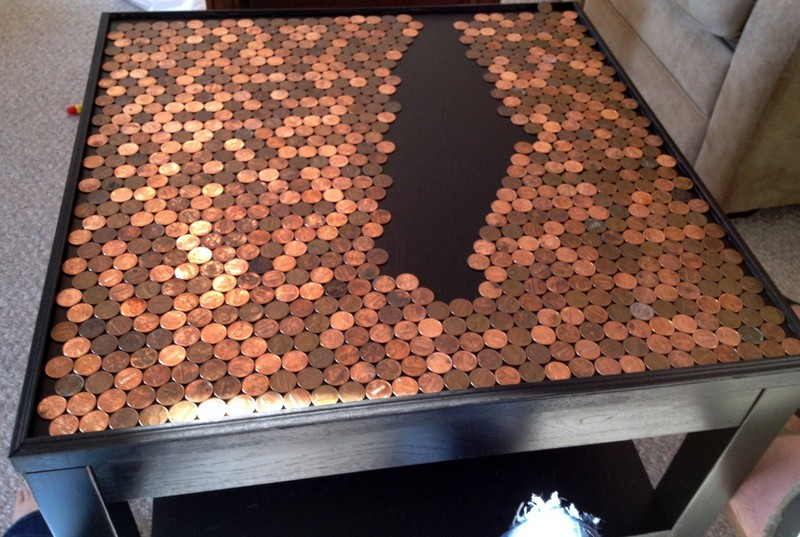 If you don't like the idea of using coins, you can also use dominoes, bottle tops, toy building blocks, or anything else that takes your fancy. It's a great project (with a bit of a challenge) that you can accomplish in a weekend, and it will give your old table a total makeover.
Materials Needed To Give Your Old Coffee Table A Total Makeover
Why not give it a try on your old side table or coffee table?
Materials:
Wooden Table
Pennies
Sand Paper
Newspaper
Black Paint
Thin Molding
Wood Glue
Tarnish Remover – for cleaning some of the pennies
Super Glue
Ultra Gloss Glaze
Tools:
Mitre Saw
Paint Brush
Clamps (you can use other things as substitutes for holding the molding in place until they dry)
Foam Paint Brush
Click on any image to start the lightbox display. Use your Esc key to close the lightbox. You can also view the images as a slideshow if you prefer 😎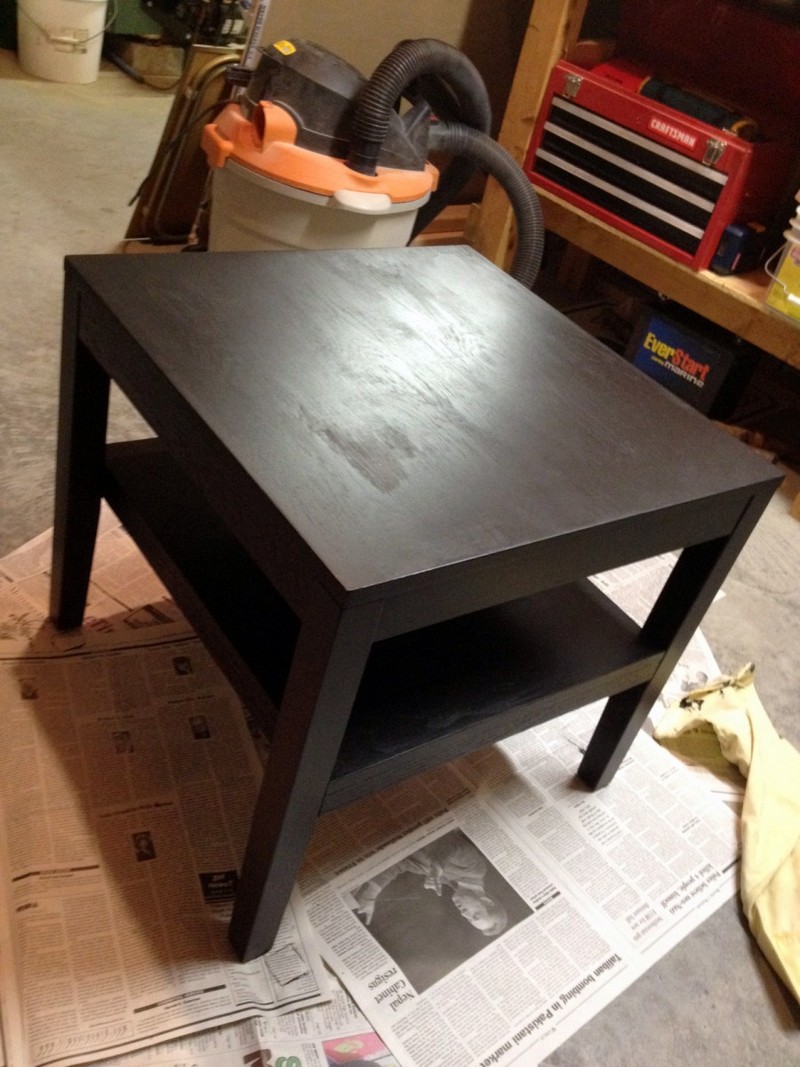 If you liked this project, you will also like viewing these easy DIY projects…