Project Year :     2016
Developed Area :     116.76 sqm
The Tinkerbox, located in the Hudson Valley and surrounded by more than 10 acres of forest, is a home built to focus on the homeowner's love for cars. This explains the extra-large garage which provides more than enough space for car tinkering and storage.  There is also an attached workshop which serves as a furniture studio space.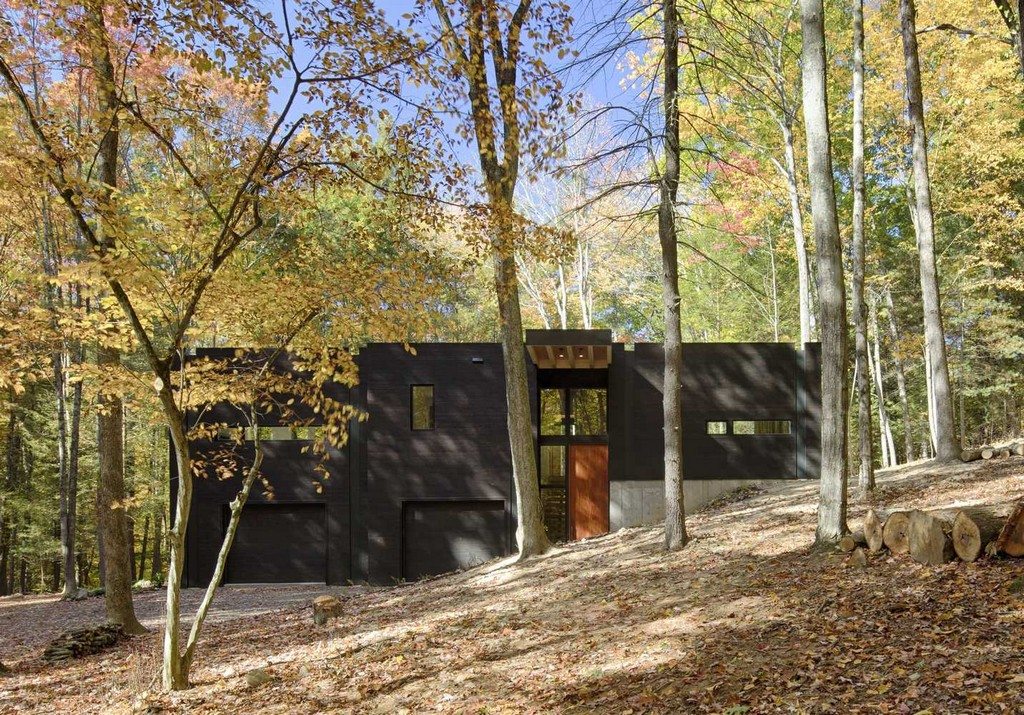 A portion of the home sits partially embedded into a hill, with an impressive 12-foot mahogany door which serves as the entryway. The exteriors follow the traditional Japanese technique of wood charring known as shou sugi ban, giving the façade a sleek finish.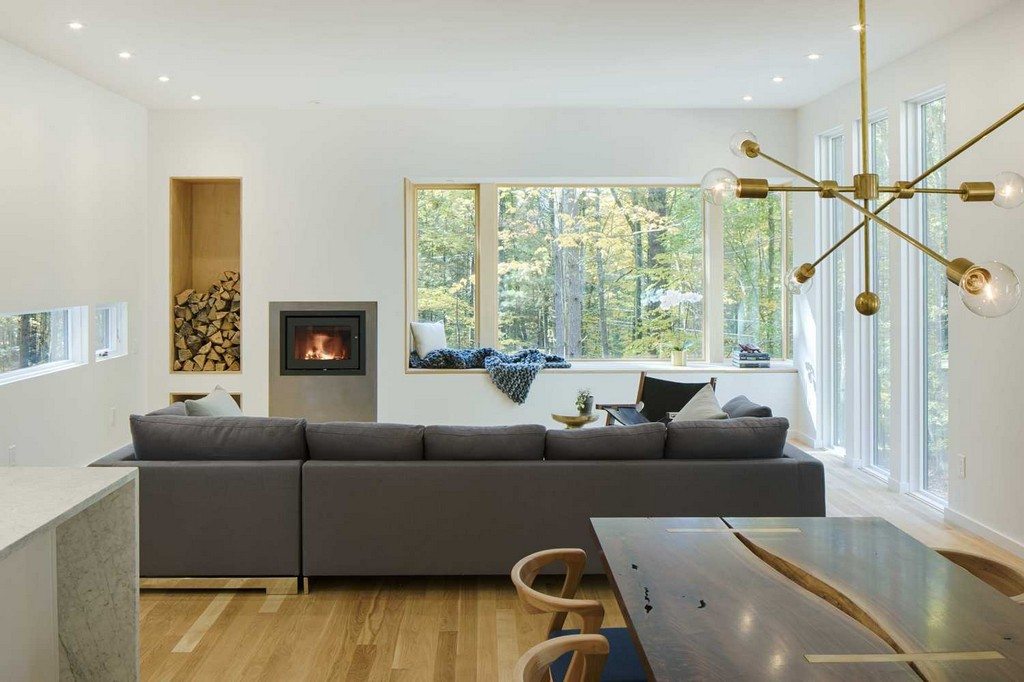 The Tinkerbox's open-plan living space flows seamlessly from one room to the next; clean lines and large windows highlight contemporary living in a modern home.
Notes from the Architect:
Nestled in the woods of Hudson Valley, this house was conceived as a car-lover's dream retreat. A generously sized garage is the locus of the design, generating space for car storage and maintenance as well as a spacious wine cellar and a furniture workshop. The rectangular form of the house, which is partially embedded in the hilly landscape, emerges from the lower-level garage and creates an open plan living space ideal for entertaining, relaxing by a cozy fire, and for an office studio.

The exposed beam roof structure, inspired by a workshop aesthetic, emphasizes the double story entryway that draws guests up to an outdoor fireplace and grill. Located on 10.9 acres, the project is intended to eventually become a guest house, ensuring privacy for both the clients and their friends.
Click on any image to start lightbox display. Use your Esc key to close the lightbox. You can also view the images as a slideshow if you prefer ?
Exterior Views :
Interior Views :
Drawing Views :
Here's another interesting post you may want to read. While the Tinkerbox House sits in the middle of a forest, the Refuge in Malalcahuello is surrounded by snow!