Behold, the "line it and forget all about it" trash can!
Do away with the messy business of cleaning the trash can every time you throw the garbage out. Simply stack it with several plastic bags by hooking the plastic bag handles over the arms. Then you won't have to bother with getting a new plastic bag and lining it every time you take out the trash. You simply take out the trash when it's full and a fresh bag is immediately ready for use.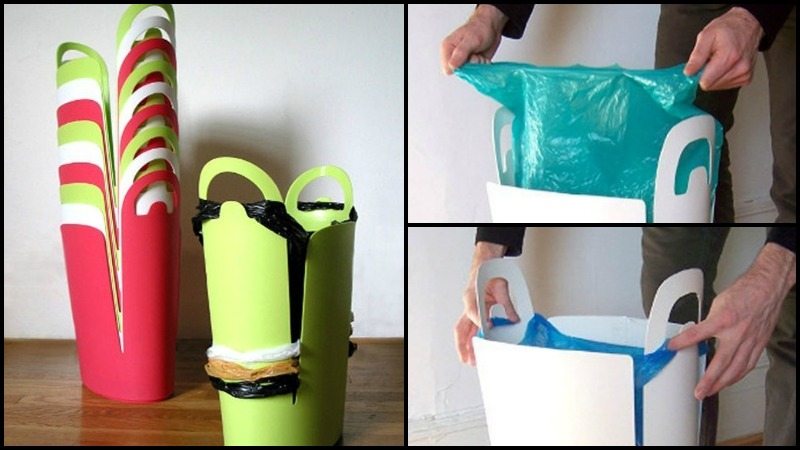 And because the plastic bags are stacked, the next stored plastic can catch any leak from the currently used plastic bag. This prevents the trash can itself from getting dirty frequently!
The Urbano Eco Trash Can is made from recycled materials and is available in white, black, green, and pink colors.
Do you need some for the home? Get it here!
Click on any image to start the lightbox display.  Use your Esc key to close the lightbox.  You can also view the images as a slideshow if you prefer  
You might also like these storage ideas…