OK – I've been a part of the tech scene for over 30 years and I really thought I was pretty much over the tech 'wow' factor. But these Pulse lights definitely rate a big 'WOW'.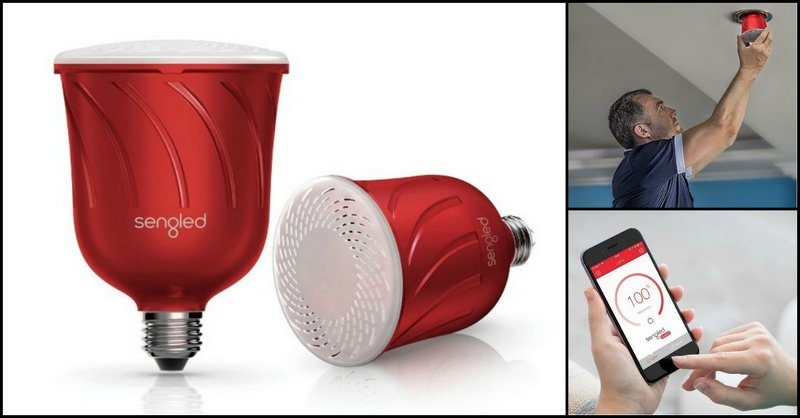 On the one hand, it's one of those classic 'why didn't I think of that' inventions. On the other, observation shows that the light speakers are a melding of emerging technologies. By combining the longevity of LED's (up to 30,000 hours of use) with speaker miniaturization and Bluetooth 4.x software Sengled have come up with a real winner. And they are not just 'another gadget'! They are really, REALLY practical.
The vast majority of us now own either a smartphone, a tablet or a Bluetooth enabled desktop or laptop!  Lot's of us have tried streaming music from those devices to our home hi-fi. It works, but unless you have a home full of speakers, you're typically not where the music is best heard! And trying to wire up speakers between rooms is rarely convenient or easy! Enter the Sengled Pulse! If the room has a light fitting, you've got rhythm Baby!!! It really is that easy.
Now why the 'wow factor'? Because these speakers aren't just Chinese knock-offs… they're genuine, high quality JBL speakers. They operate on the 2.4GHz Bluetooth frequency and screw into any standard E26 socket. The speakers are 1.75″ full-range high-fidelity loudspeakers with surround sound effect. That means that each light/speaker performs as a left-right stereo pair punching out 13 Watts @ 8 ohms with a 100Hz-20kHz frequency response. If you're not sure what all that means, just accept that they sound damn good!
There is no additional wiring required. Just screw them in and turn them on… in the kitchen, bathroom, bedroom or out on the deck – anywhere there's a light fitting. For ultimate control, there are downloadable, free apps for both IoS and Android that allow volume and light control as well as an equalizer. BTW, the light is a warm white, not that bright white light often associated with LED's. And it's instant on with no warming up required. Cool!  I mean warm  🙂
The lights are available as a pair – master and slave, or just as a single. They're priced competitively with a good desktop speaker but take up zero desk or bench space. And they don't collect dust!!!
For more information and reviews, go here…
Have you already got these installed? How do you rate them? We're giving them a definite 4 out of five!