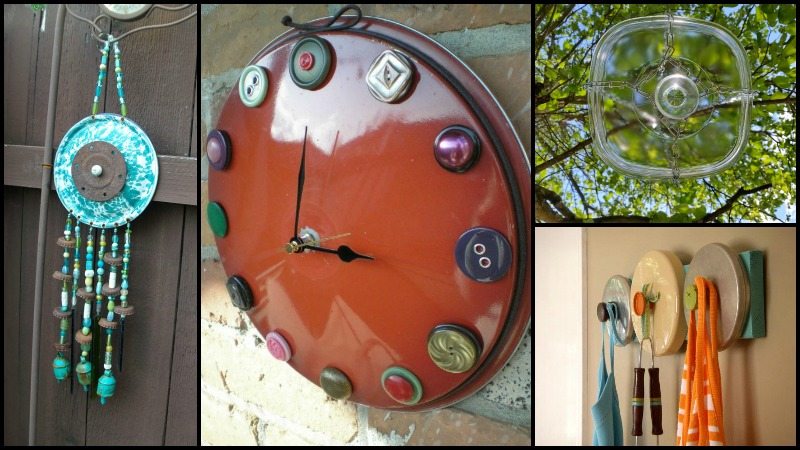 Pots and pans and lids! Have you noticed that it's never the lids that wear out? But we tend to throw out both pot and lid since what good is a lid without a saucepan, right? Wrong. In fact, there are lots of projects that you can make with those lids. Here are just a few to get your creative juices flowing…
You can keep them in the kitchen to hang utensils and hand towels. You can make a kitchen clock from one. Or take them out to the garden where you can use them for everything from wind chimes to bird feeders!.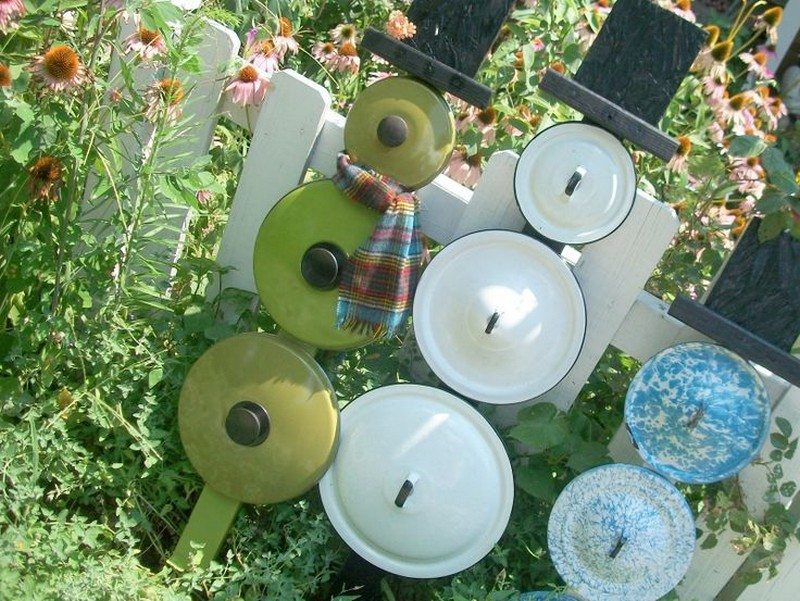 Enamel, glass, alloy, or stainless — you can beautifully upcycle them all!
Click on any image to start the lightbox display. Use your Esc key to close the lightbox. You can also view the images as a slideshow if you prefer

Thrifted Glass Lid Hanging Bird Bath
Towel Rack
Wall Clock
Snowman
Scarecrow Head
Wind Chime
Sound Garden
Pencils and Scissors Holder
Bird Feeders
If you liked this, you might also like these recycled project ideas…