Recycled Rim BBQ Fire Pit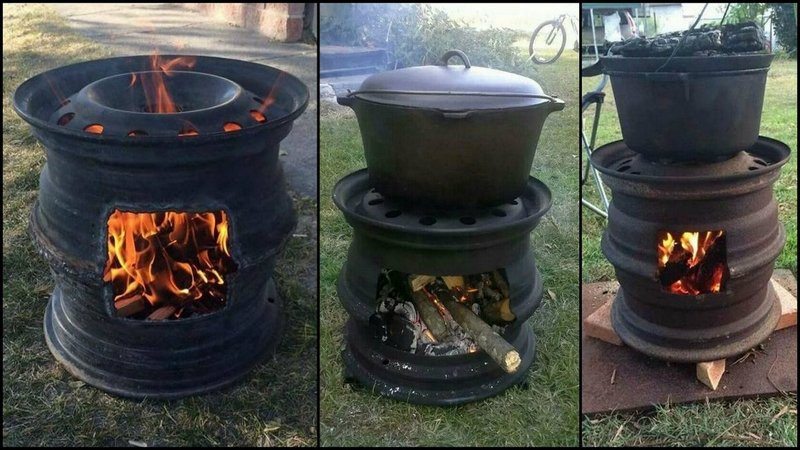 Why buy an expensive barbecue grill, when you can make one from  junk materials? And this one is sure to be a great conversation starter!
It's made from old car or truck rims. You might already have some sitting in  your garage collecting dust. The local junkyard is also a great place to find old car rims.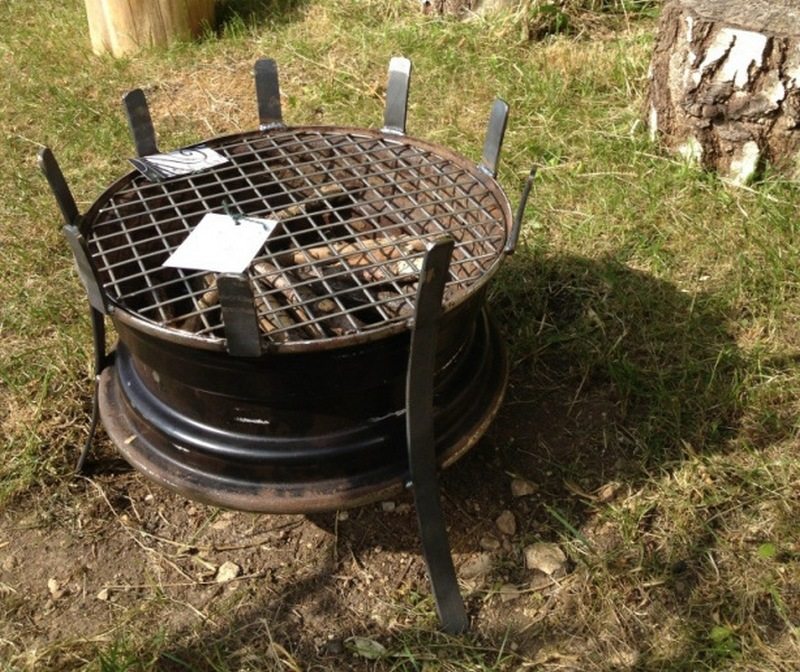 The project does require some welding and steel cutting but it's a project that could be accomplished over the weekend. If you don't know how to weld, you can go to a shop or have an experienced friend help you. You might even acquire welding skills with this project! 🙂
Materials:
2 Used Steel Car/Truck Rims
Old Round Grill
Tools:
Welding Machine
Disc Angle Grinder
Sandblaster
Click on any image to start lightbox display.Use your Esc key to close the lightbox. You can also view the images as a slideshow if you prefer  😎
You can get step-by-step instructions here…