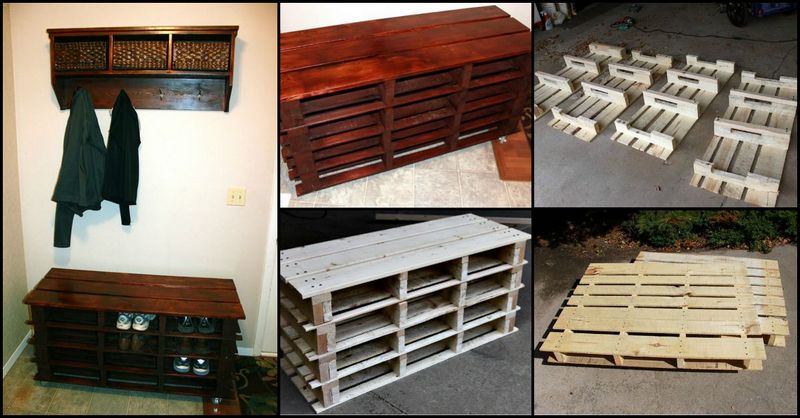 How many uses can you think of for the humble pallet?
The most common question we get asked about all these pallet ideas is "Where do you get pallets?" The answer is almost everywhere if you keep your eyes open. Most furniture and virtually all white-goods are delivered on pallets. Most of those pallets are disposable.
Also check your local directories like CraigsList and Gumtree. You'll also see them sitting by the kerb or propped up against fences sometimes. Check that they don't have a 'Property of…" branding.  If not, they are waiting for someone to take them to a better place. Ask and ye shall receive.
A final comment.. most pallets have not been treated with injurious chemicals. They have undoubtedly been inspected and possibly fumigated by Customs.  If in doubt, don't use them for growing food. For a better understanding of how to tell if a pallet is safe to use, check out this blog post…
Click on any image to start lightbox display.  Use your Esc key to close the lightbox.  You can also view the images as a slideshow if you prefer  😎
If you liked these, you will also like viewing these recycling ideas…