Sutton, Canada – yH2
Built Area: 120.0 m2
Year Built: 2014
Photographs: Francis Pelletier
This small wooden cabin in the forest has sparked the interest of many because of its interesting design. From the outset, it looks like a bird hut due to its shape. This explains why it's called La Colombière, or the Dovery.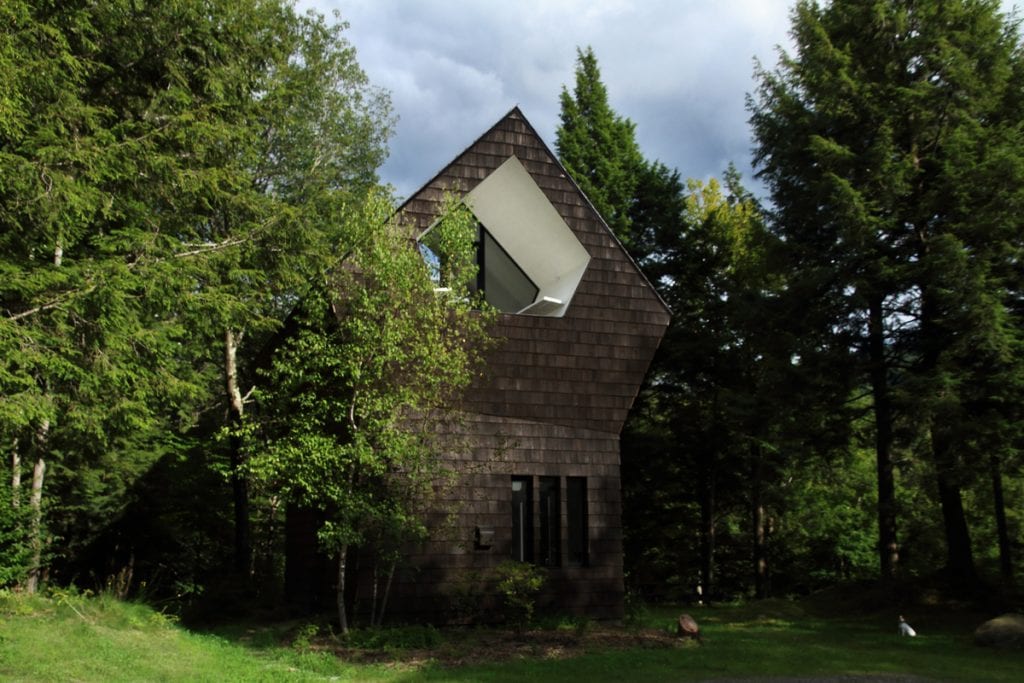 It was first used as a storage shed by its original owner. Later on, its second owner converted it into a cabin. The latest owner wanted to maintain the cabin feel but desired more space. As a response, the architectural firm preserved the original footprint. However, they added an upper structure with a gabled roof.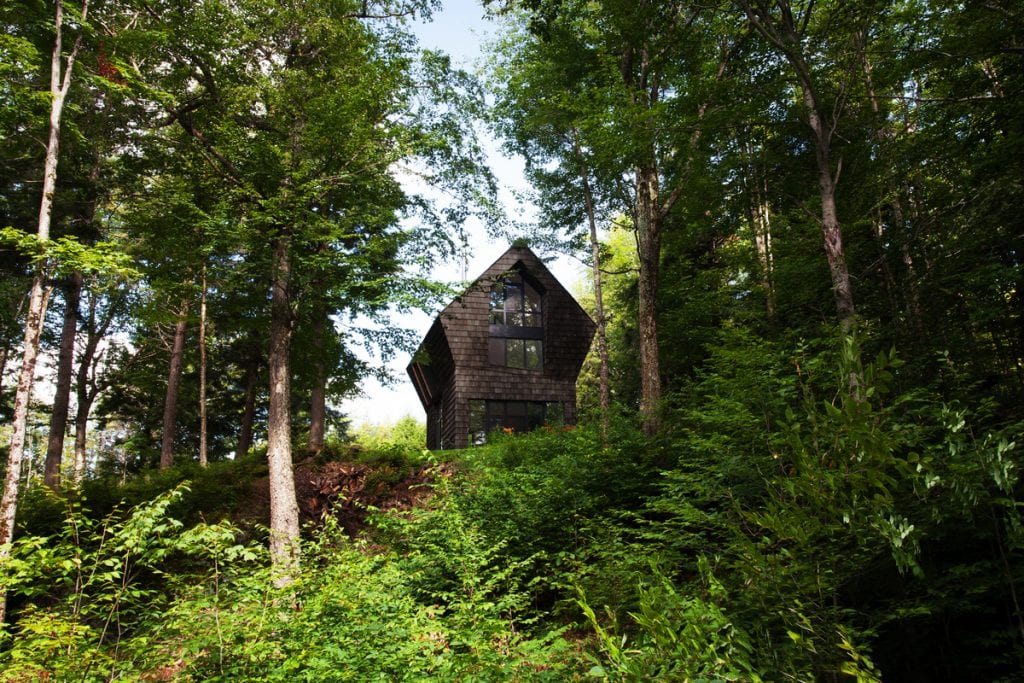 Throughout the course of the project, no trees were disturbed and no heavy machinery was used. This was important for the team who wanted to protect the existing landscape.
The façade is made of dark cedar cladding, mimicking the color of the barks of the trees that surround La Colombière.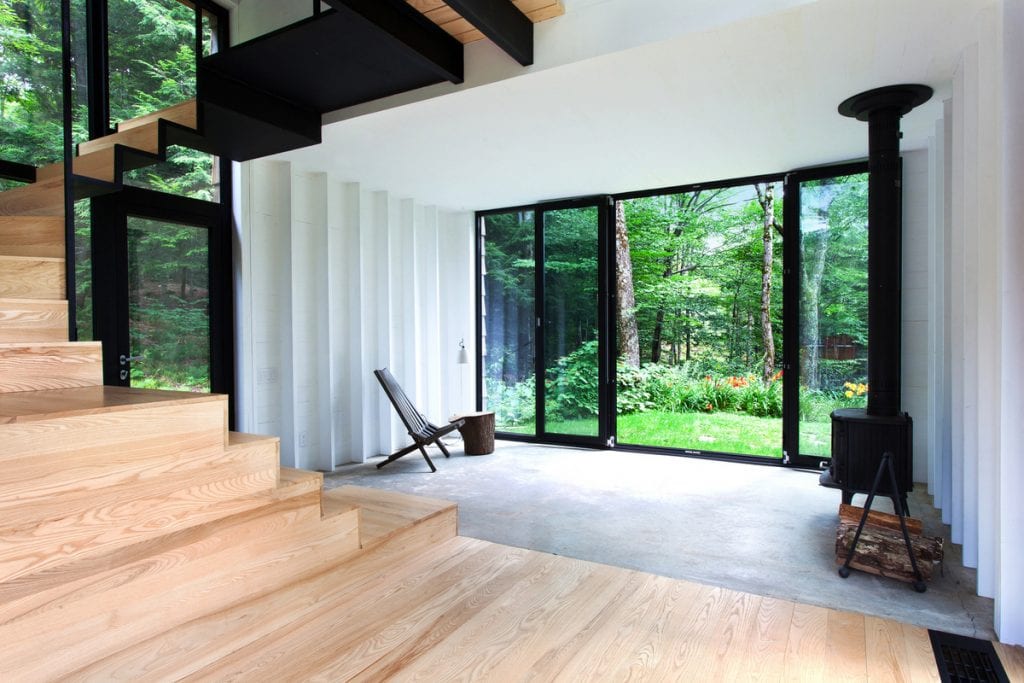 Inside, the cabin features large windows that wash the space with light, making it brighter and more open.
Notes from the Architect:

Initially built as a small storage space by the previous owner, who was a lumberman, the building has been rearranged into a forest refuge by its new owner. La Colombière (Dovery) thus represents the completion and third phase of this simple one-story construction into a true retreat expanding on three floors.

In an attempt to preserve the surrounding nature, the footprint of the building remained untouched. This new phase inspired itself from the natural growth of trees. The link of the tree/house to the soil remains the same while growing vertically and developing an aerial volume based on the tree canopies. By following such principles, the extension was done without any trees being cut or heavy machinery, which could have spoiled the natural environment offered by the forest.

Recalling the bark of the tall surrounding conifer, the exterior volume is covered in dark cedar. La Colombière's vertiginous interior is a space painted all in white. Materials and structure of the previous phase are kept and uninterrupted so that the addition acts as an extension rather than an insertion.

On the ground floor, a simple space with exposed structure offers a direct link between rooms and with the forest's soil.On the upper floors, each room opens into a vast vertical shaft punctured by an ultralight stairwell, an aerial structure. On the last floor, an exterior covered terrace acts as white perch from where admire the surroundings. La Colombière is a refuge perched in the forest reminding us of bird huts.
Click on any image to start lightbox display. Use your Esc key to close the lightbox. You can also view the images as a slideshow if you prefer.
Exterior Views:
Interior Views:
Drawing Views:
Here's another cabin that you'll surely like – PV Cabin in Pinto, Chile…