Everybody enjoys jumping on a trampoline, but all good things come to an end. The question is what to do when your trampoline is wrecked beyond repair?
The best solution is to turn it into a circular swing bed! You might have come across those luxurious swing beds hanging from ceilings or trees. We all know how expensive they are. This is a great way to have your own without spending a fortune!
To save money, make use of every part of your trampoline, including the ring, springs, and mat. Cover it with sheets to make it comfortable. You can also create an outdoor teepee version by just adding shade from an old tent.
This is a perfect way to relax indoors or out. The best part is that you can design your own trampoline swing bed to match the theme of your home's interior or outdoor area.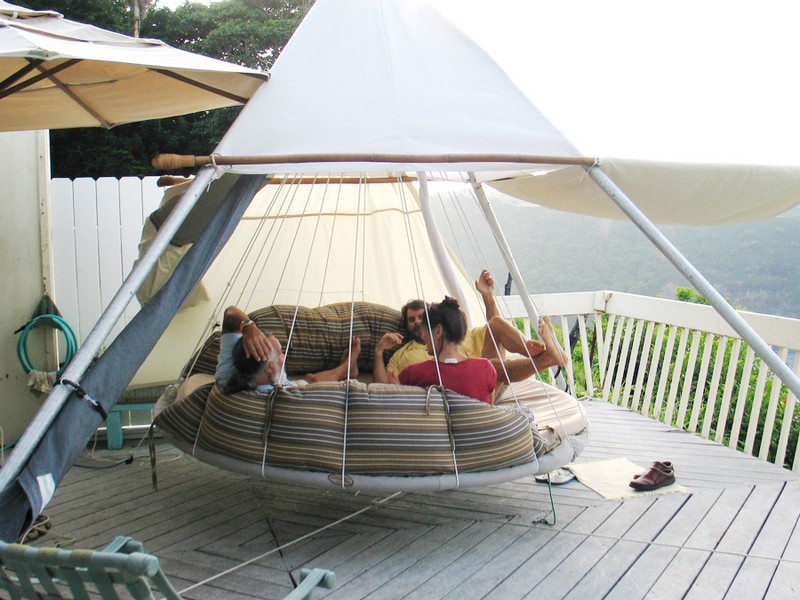 Would you like to hangout here?
Click on any image to start lightbox display. Use your Esc key to close the lightbox. You can also view the images as a slideshow if you prefer 😎
If you liked this, you will also like viewing these swings and hammocks…