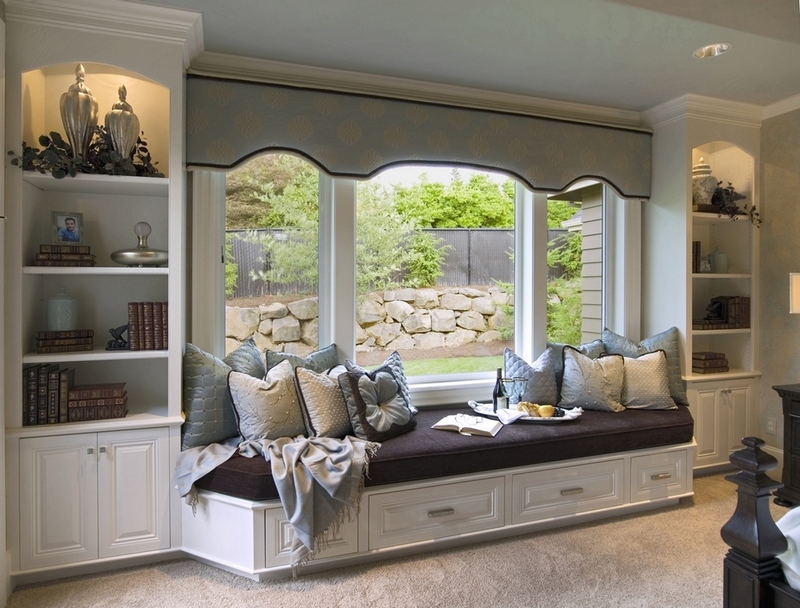 Window seats offer far-reaching benefits. For a start, they are incredibly space efficient. The importance of a window seat can not be understated.
A window seat provides a place to relax and enjoy the view while being protected from the elements. They can also be a great place to curl up with a book or take a nap. Window seats can be found in a variety of locations, including homes and offices.
You can store 'stuff' under them. There's no need to move them when you vacuum. You can sneak a nap on them. And, of course, they look wonderful!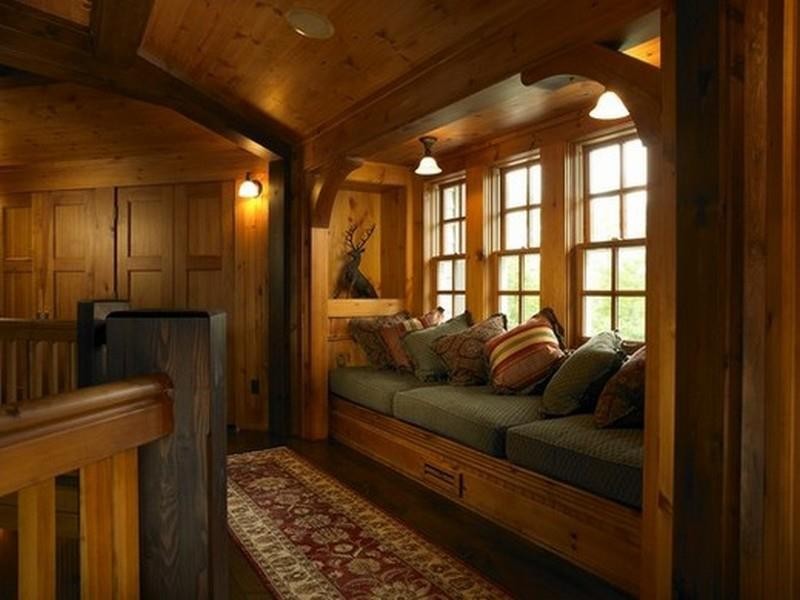 There are different styles of window seats we prepared for you
Full window seat
A full window seat style is a type of window seat that extends the full length of the window. This style is often seen in bedrooms and living rooms as a place to relax and enjoy the view.
A full window seat is a great source of comfort. It makes you feel as if you are site seeing, rather than being confined within a four-wall room. A window seat is especially useful in a bedroom, living room, or dining room.
Half window seat
Half window seats are a great addition to any room. They are great for seating, and would be even better for sleep! You could also use this space to sleep, as half window seats are built into existing windows. So, you're essentially getting two spaces for a price.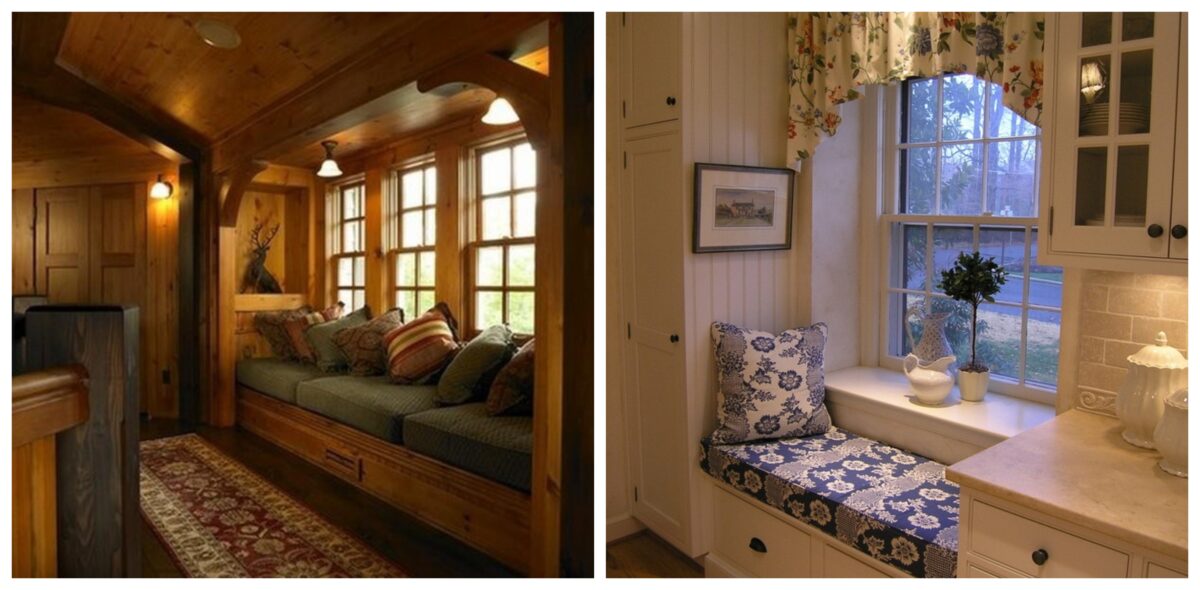 Sofa window seat
There are a few reasons why sofa window seats have become popular in recent years. First, they provide a comfortable place to relax and enjoy the view outside.
Secondly, they can help to brighten up a room and make it feel more spacious. Thirdly, they can be a great option for storage, since they often come with built-in drawers or cupboards.
Finally, they can add a touch of luxury to a room, making it feel more like a private retreat.
Corner Window Seat
There are a few reasons why a corner window seat might be appealing. First, corner seats tend to be more private than other seats in a room, since they're often located away from doorways and high-traffic areas.
This makes them ideal for relaxing or working in peace. Additionally, corner window seats often offer more views than other types of window seats, since they're not limited by walls or other obstacles.
This means you can enjoy a wider range of views from your seat, whether you're watching the sunrise or taking in a cityscape. Finally, corner window seats can add a touch of coziness to a room, since they often create a sense of being "nestled" in a space.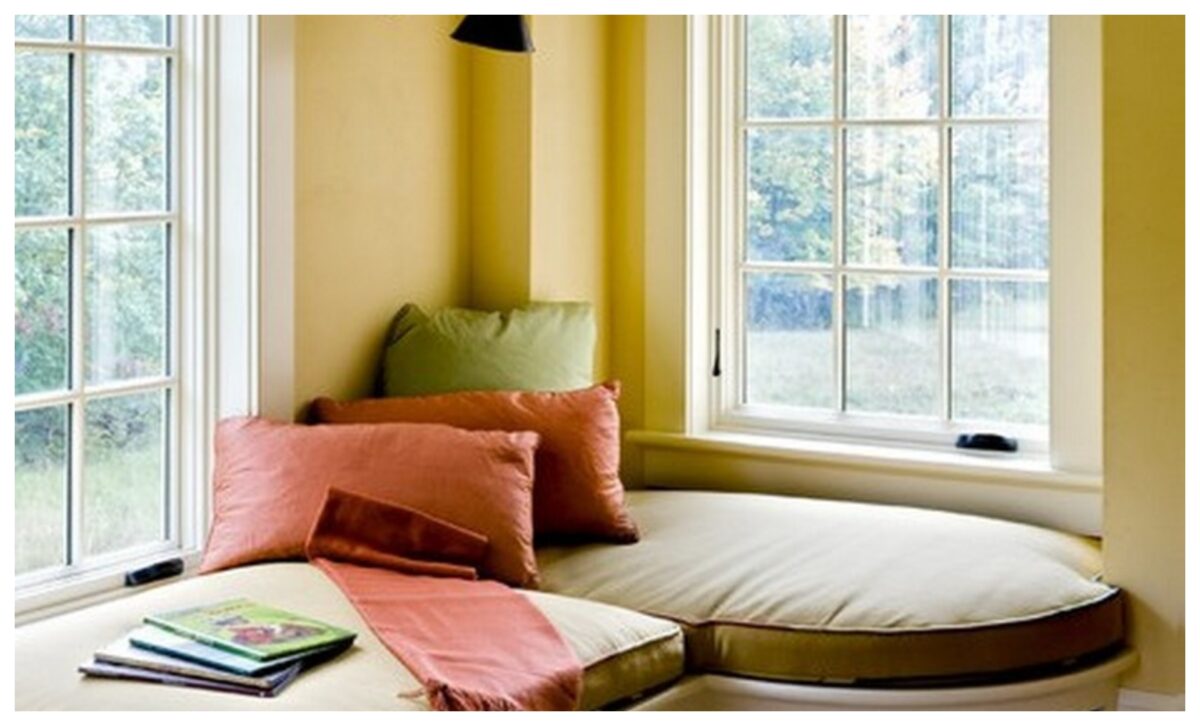 A window seat under the staircase
The Window seat under the staircase is a popular spot in many homes for a variety of reasons. For one, it is often a cozy and intimate space that can be used for reading, relaxing, or simply enjoying the view outside.
Additionally, the window seat can provide a much-needed source of natural light in dark or cramped areas of the home. Lastly, the window seat can be a great storage solution for small spaces, as it can be used to store blankets, pillows, or other household items.
Here's a selection of window seats we've come across that we like. Hopefully, they'll inspire your creativity as well! Got a favourite?
Click on any image to start the lightbox display. Use your Esc key to close the lightbox. You can also view the images as a slideshow if you prefer 😎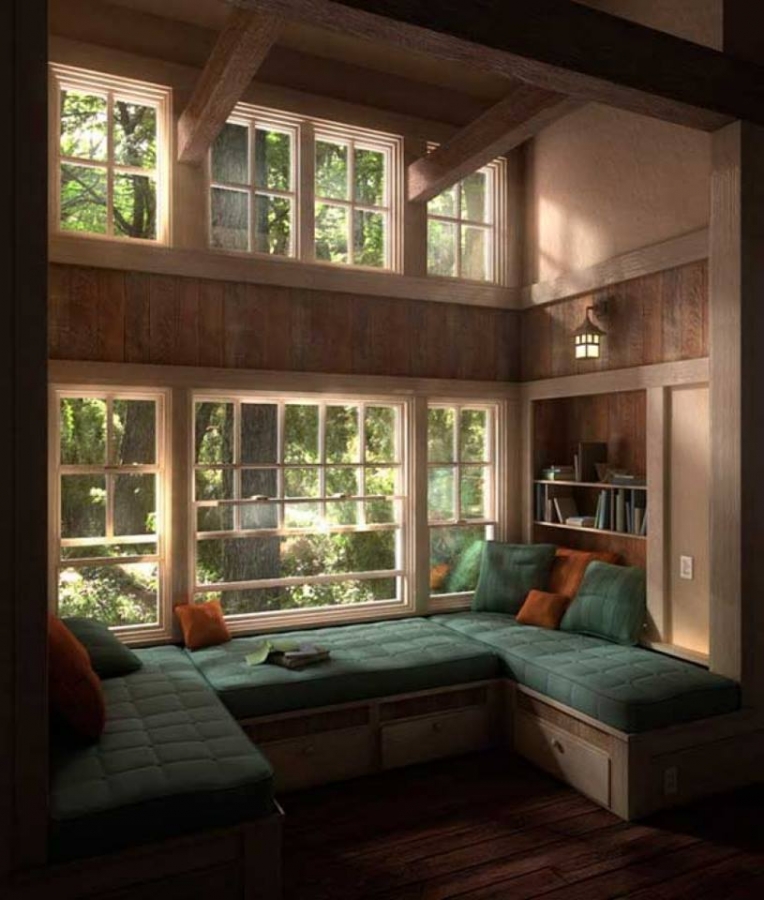 If you liked these, you will also like viewing these furniture ideas…