Number of Shipping Containers used: 8 Shipping Containers
Built area: 185 m2 (2000 sq. ft.) 3-4 Bedrooms, 2 Bathrooms
Year built: 2006
Photography: Keith Dewey
It takes a lot to challenge convention and think totally "outside the square". Keith Dewey is a designer, who was inspired to build a container home while attending the Ontario College of Art and Design's environmental design program. The home was probably the first approved container home to be built in Canada and sits on a tiny 155m2 (1,680 sq. ft.) lot – way smaller than the footprint of the average Canadian American or Australian home.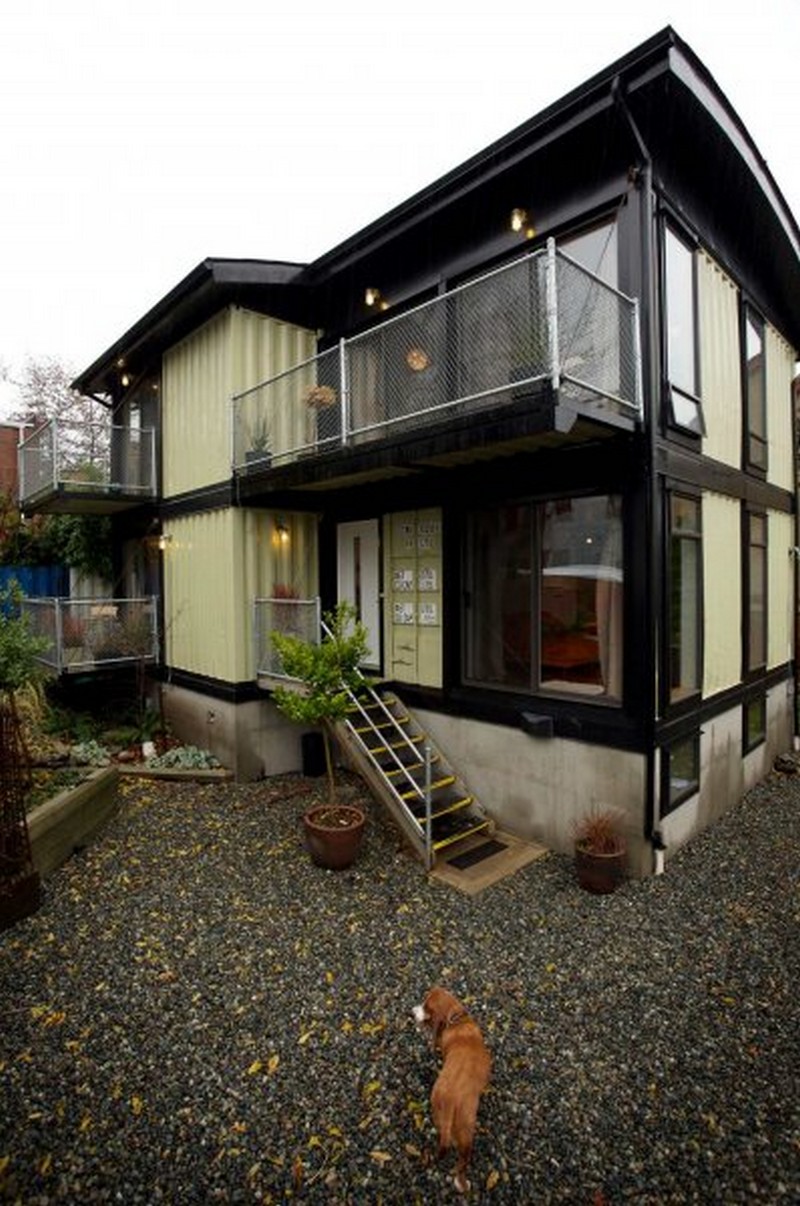 In many ways, the home presents in a purely industrial format (Dewey uses the term 'residustrial), yet in others, exhibits all the warmth and comfort of any conventional home.
The lower level comprises a mechanical room, bathroom, and recreation room (bedroom). The main floor contains all the living areas in an open, easily circulating form. The upper floor holds the main bedroom and bathroom as well as a guest room.
The construction method shows the enormous inherent strength in shipping containers including the ability to hang heavy concrete platforms off them.  Environmentally, Dewey estimates that the construction system saved the equivalent of 70 trees compared to building a conventional Canadian home.
Dewey and his firm, Zigloo, have become specialised in the design and construction of container accommodation, including 80 sq. ft. accommodation units for disadvantaged people in his home town. He has also gained preliminary approval for an exciting 2,000 container mixed residential/retail development in Devon, Alberta, called Lofts & Landings.
Click on any image to start lightbox display. Use your Esc key to close the lightbox. You can also view the images as a slideshow if you prefer  😎
If you liked this home, you will also like viewing container homes…