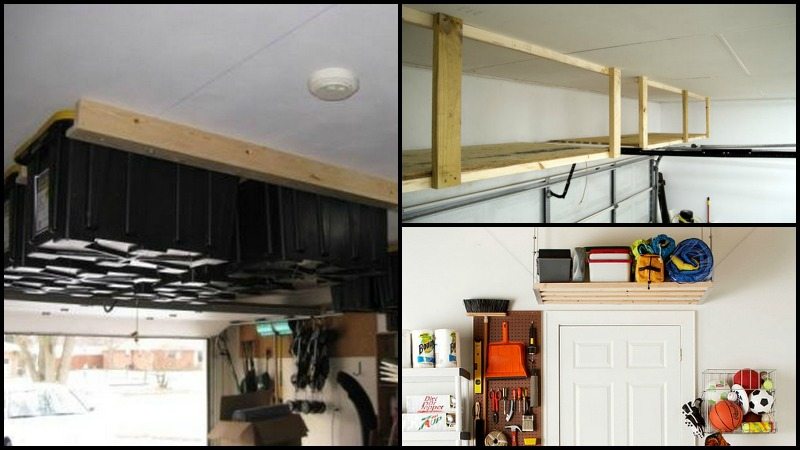 Your garage is much more than just a place to park cars. It's often toolshed, a warehouse, a workshop – and quite possibly – your favorite place to hang out with your friends.
That's why keeping a garage tidy is not always easy – especially without adequate storage. But with a little vertical creativity, even the tiniest garage can be orderly.
Is your garage driving you crazy because of the clutter it's accumulated? You might find the answer to your organizing problem in your garage ceiling!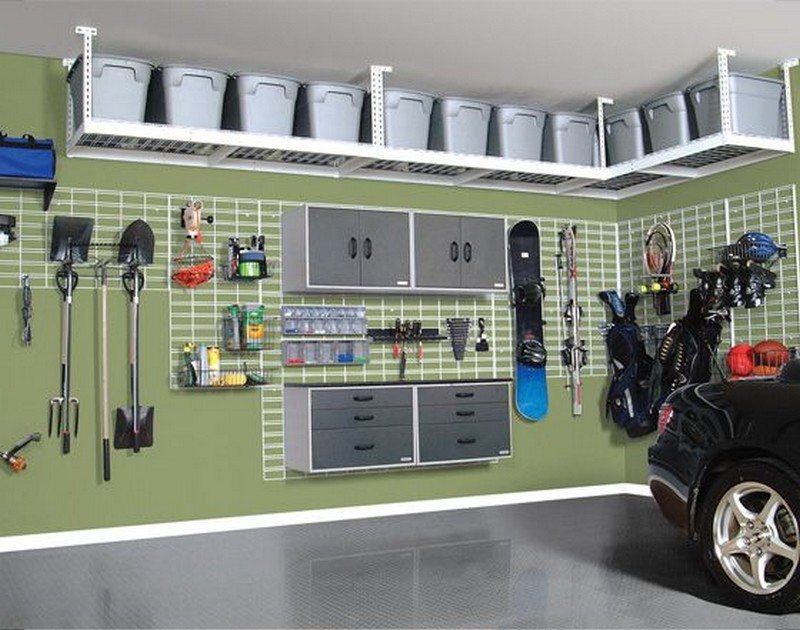 These ceiling storage systems are the answer to all the clutter in your garage. It's a clever way for maximizing space in your garage. Store items that the family doesn't use too often, like outdoor camping equipment, holiday decorations, and extra bedding.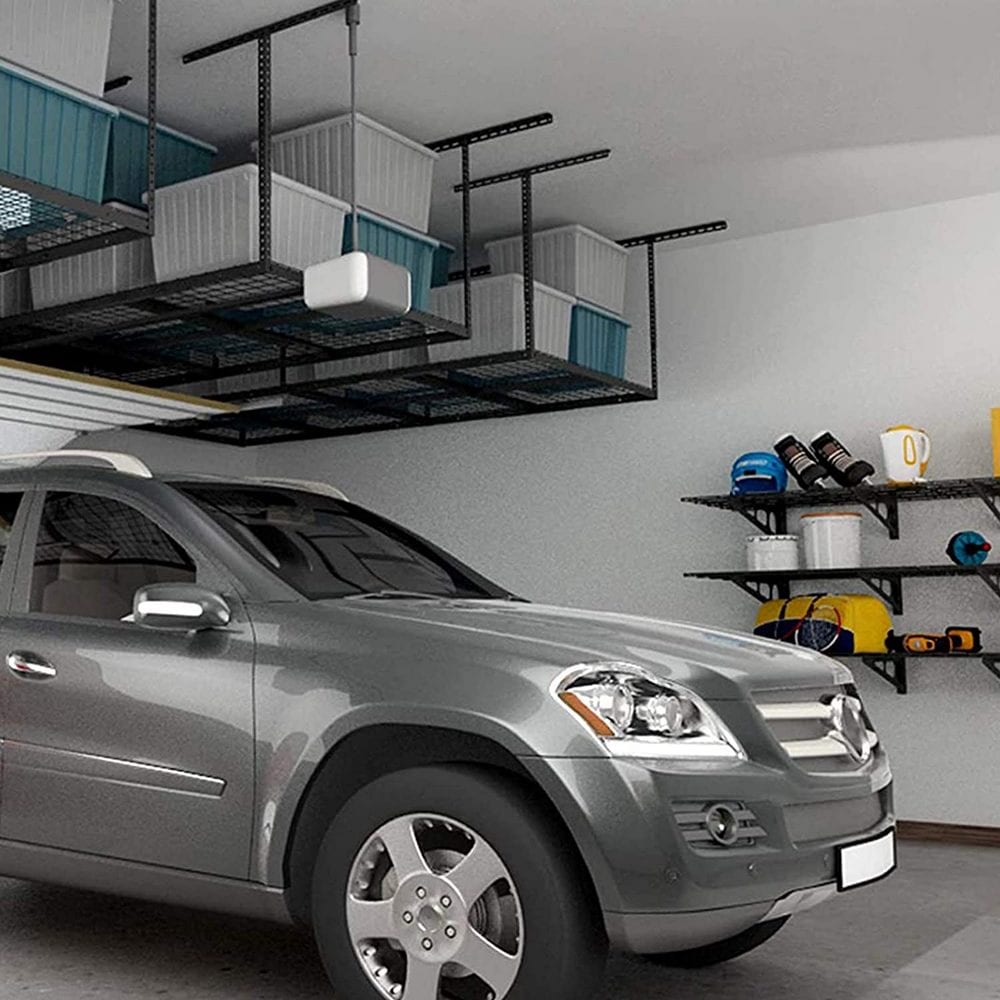 Buy on Amazon
You can choose between the sliding system and the conventional ceiling shelving unit. It all depends on what you're planning to store. Consider how frequently you would need those items and how heavy they are.
If you think the sliding system is for you, here are the things that you'll need…
Materials:
2×4 Lumber
4×8′ sheet of 3/4″ Plywood
1×2 x 8′ Pine Stop Strip
Carpenter's Glue
1/4″ x 3-1/2″ Lag Screws and Washers
2″ Wood screws
3″ Wood Screws
Plastic Totes
Tools:
Measuring Tape
Hammer
Miter Saw
Cordless Drill
Circular Saw
Socket / Ratchet SEt
Stud Finder
Level
Drill Bit Set
Ladder
Safety Glasses
Click on any image to start the lightbox display. Use your Esc key to close the lightbox. You can also view the images as a slideshow if you prefer 😎
Thanks to Familyhandyman for this great project. You can get step-by-step instructions here…
If you liked this project, you will also like viewing these easy DIY projects…