Thinking of buying your own rustic cooler? Why don't you give your old cooler a new look? With a few simple supplies, you can turn that old, beat-up cooler into something new and exciting. All you need is some paint, pallets, and a little bit of creativity.
Give your old cooler a makeover and enjoy it for years to come. This rustic cooler is a great addition to your outdoor space, especially for those who love to entertain!
Our Pick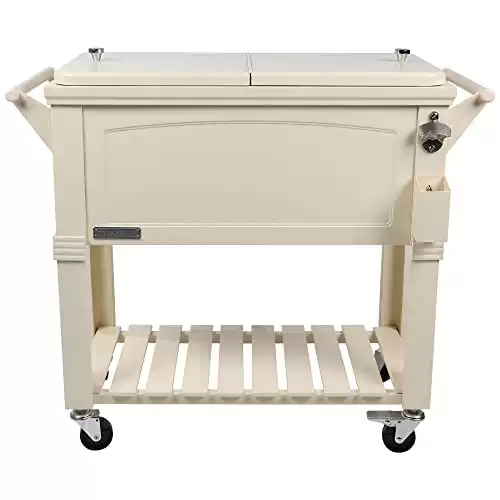 Creating your own DIY Rustic cooler can be a very cost-effective way to have a stylish and unique rustic cooler for your outdoor activities and can be a great way to show off your creative side and impress your friends and family.
Outdoor drink coolers are becoming increasingly popular. That may be because they are a must-have for outdoor gatherings. They add both style and convenience to your cocktail parties or barbeques. And what could be more fun than holding a great outdoor party on the patio with your friends and loved ones?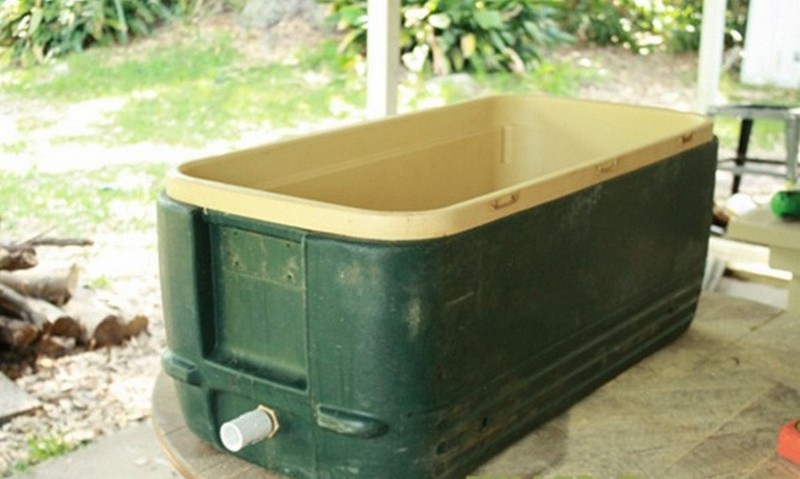 This rustic cooler would also make drink-grabbing easier, especially for those having difficulty reaching down. By following a few simple steps, you can easily create a one-of-a-kind cooler that will keep your drinks cold and your guests happy.
How to build your DIY Rustic Cooler?
Prepare all of the materials you will need before beginning the project.

This will save you time and frustration later on. Gather everything you will need and put it in a central location so you can easily find it when you need it.

Start by creating a frame for your old cooler.

You will need to use some wood and some screws to create the frame. Make sure that the frame is strong enough to support the weight of the cooler.

Once you have created the frame, you can then attach the cooler to the frame.

Make sure your cooler fits well to your frame. If it is too big or small, it will not work as effectively and you will not be able to keep your food and drinks as cold as you would like.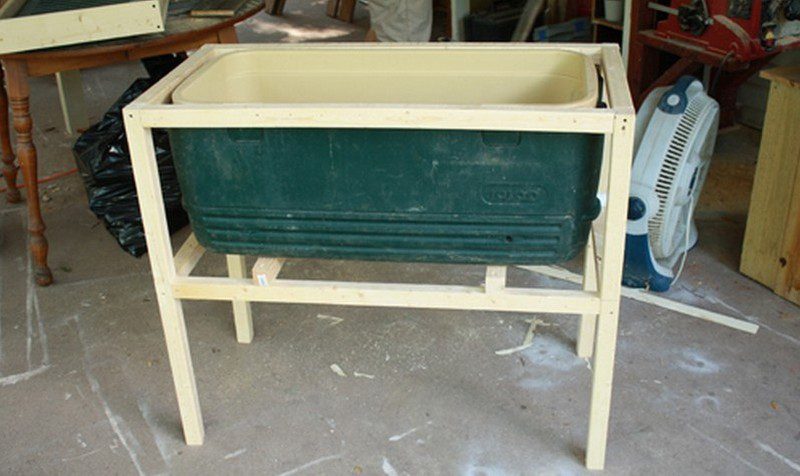 Then cover your rustic cooler frame with pallets.

Make you consider the holes for the pipes. You can add a layer of insulation if you desire.

Attach the drainage pipes for your rustic cooler using pipe coupling if needed.

Make sure the pipes are properly secured to avoid any leaks. If you are not using a pre-made drainage pipe, make sure to measure and cut the pipe to the correct size before attaching it.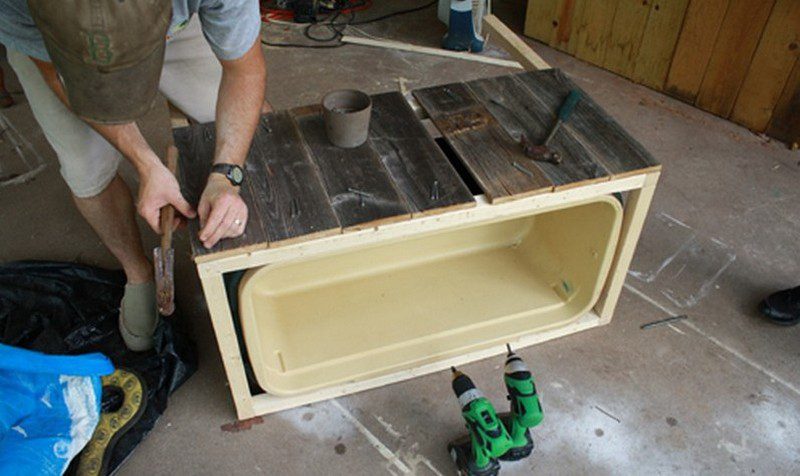 Attach the cover for your rustic cooler using hinges.

Make sure that the hinges are properly aligned so that the cover can open and close smoothly. If necessary, use a drill to create pilot holes for the screws. Use screws that are long enough to go through the thickness of the cooler cover and into the cooler body.
You can add caster wheels to your rustic cooler to make it more mobile and easier to transport.

This will make it much easier to take your cooler with you when you go camping or picnicking, as you won't have to carry it. Simply attach the wheel to the bottom of the cooler and you're good to go!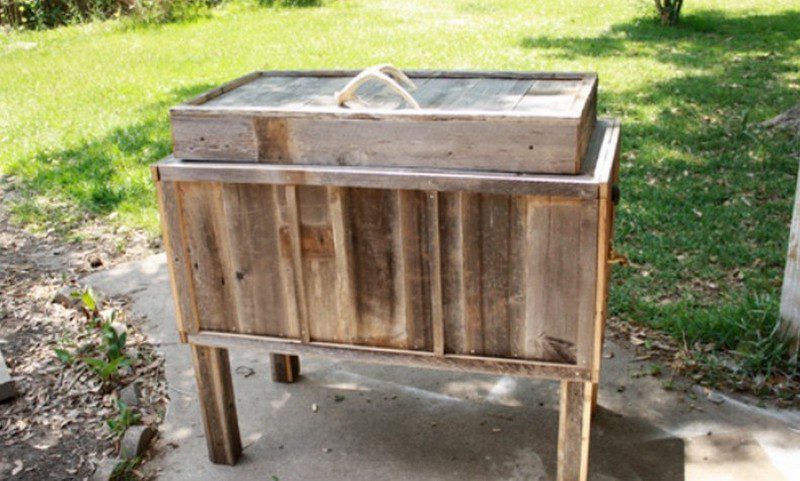 If you love to entertain in your outdoor space, your friends and family will surely notice this beautiful addition to your yard!
Materials:
Barn Wood/Old Pallets
5 pcs 2×2′s @ 8 feet long
1 pc 1×4 @ 8 feet long
Old Cooler
2 1/2 inch Screws
2 inch Nails
3/4 inch Pipe Coupling
3/4 inch Spigot
Antler Shed Handle – or any handle of your choice
Side Handles (optional)
Bottle Opener (optional)
Iron Decor (optional)
Wood Glue
Cabinet Hinges
Tools:
Screwdriver
Table Saw
Jigsaw
Sander
Drill – with 1 1/2 inch spade bit
Click on any image to start the lightbox display. Use your Esc key to close the lightbox. You can also view the images as a slideshow if you prefer 😎
If you liked this project, you will also like viewing these easy DIY projects…