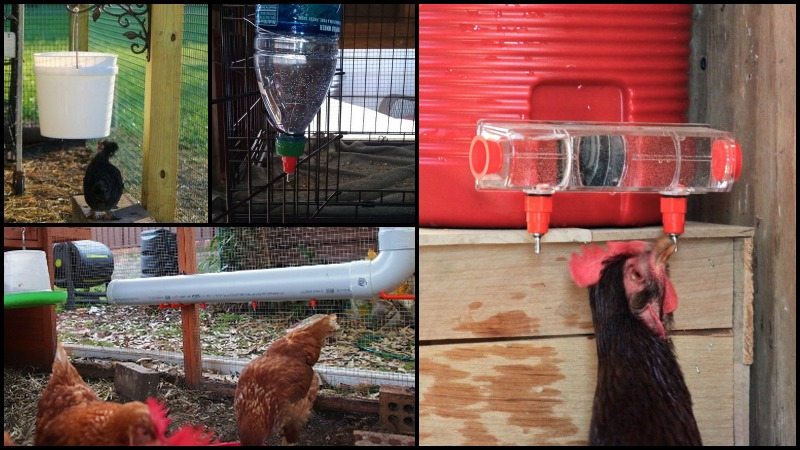 Lots of people will tell you raising chickens is fun but most of us want to keep it as simple as possible. Maintaining the coop and keeping their food and water up and clean can be a challenge.
Anything that can solve the usual concerns regarding backyard chickens is welcome and we've previously featured a great chicken feeder. Now it's time for the water station!
Our Pick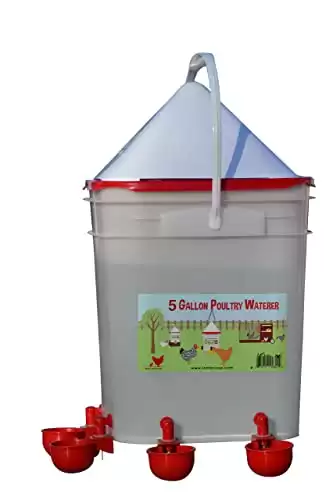 These ideas will help keep the chooks' water and home clean. You'll never have to worry about overturned water containers or your chickens contaminating their drinking water again. This project will help you make your chooks happy and healthy.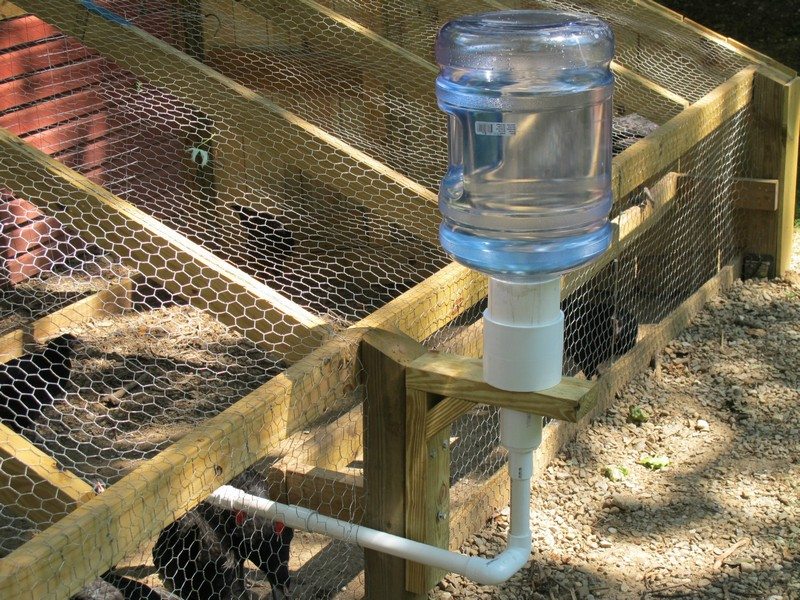 Most of what you see here are easy DIY projects and use inexpensive or repurposed items.
If you know another great idea we missed including in the list, please feel free to share it with us through the comment box below!
Click on any image to start the lightbox display. Use your Esc key to close the lightbox. You can also view the images as a slideshow if you prefer 🙂
Check out these Chicken Water Station Ideas
PVC
PVC pipes are easily available and affordable. When you use it as a chicken's waterer then it will be very easy and time-saving. The water won't get spoiled. These are the benefits of using PVC pipes as a chooks coop waterer.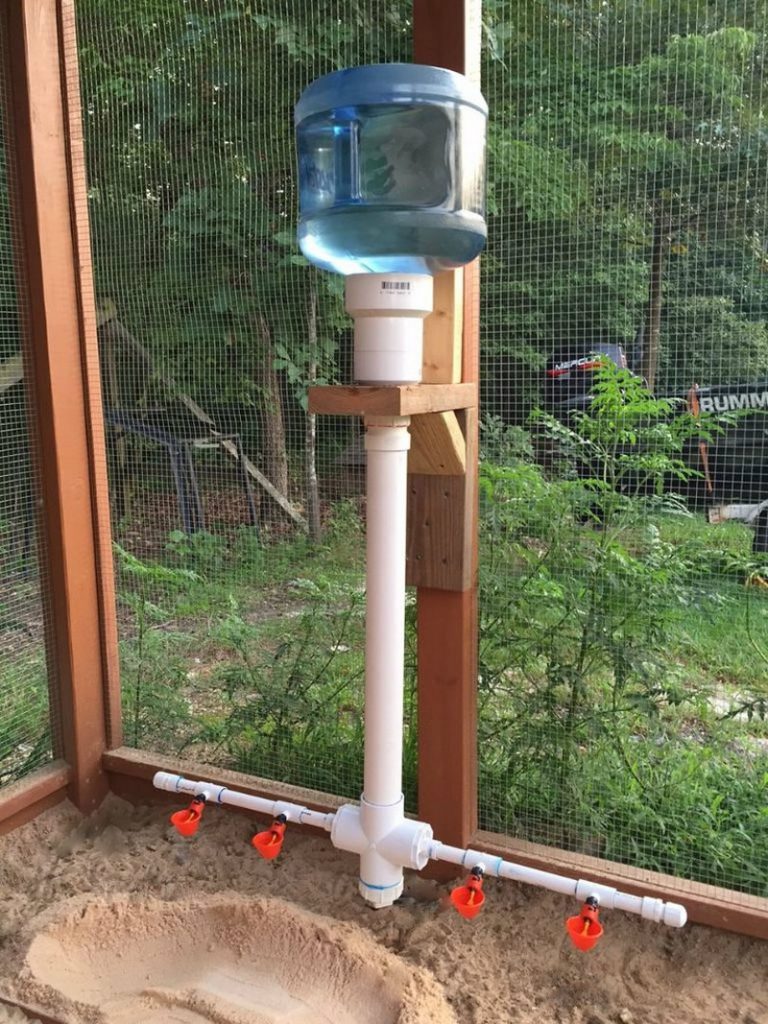 Plastic Drum Container with Watering Nipples
When it comes to watering your chickens, you have many options. Some people use a self-watering waterer, others use a simple dish or a jar, and others just put a pan of water outside.
There is one option that may not have occurred to you, a plastic drum container with watering nipples.
The drum is made from high-quality High-Density Polyethylene (HDPE) food-grade plastic and is translucent so you can see the level of water. The drum has a sealing cap that can be sealed by water pressure, and a watering nipple for the chooks to drink water.
The drum is sturdy and easy to move around. And depending on the size of the drum, it can hold up to 35 gallons of water.
Gallon Bucket on an Oil Pan or Plant Base
As the name implies, a Gallon Bucket on an Oil Pan is simply a gallon bucket (or two) on an oil pan. They are usually centred by a few bolts drilled through the bucket into the base of the oil pan.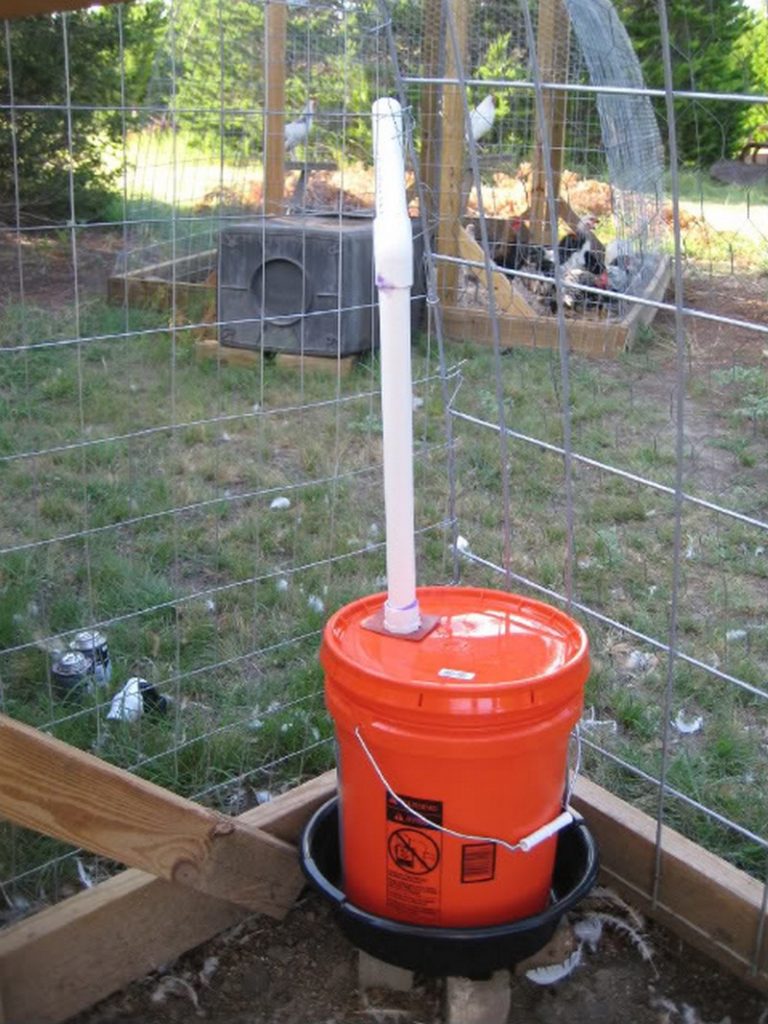 Water Cooler
The water cooler is a great way to keep your chickens hydrated. This waterer is made with a durable material that will withstand the elements, and it has a large capacity so you can keep your chickens hydrated for days. It is a great choice for any chicken keeper.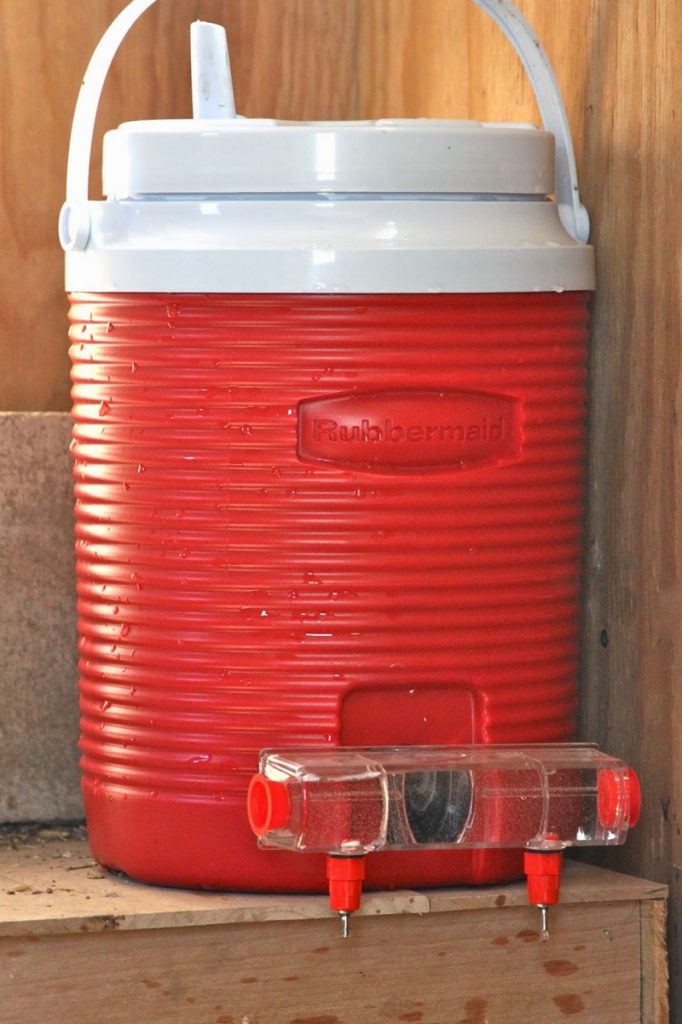 Plastic Bottle with Watering Nipple
What looks to be an ordinary plastic soda bottle can actually be a high-tech chicken waterer. Simply attach a water nipple to the cap of the soda bottle, fill it with water and flip it upside down, then place it securely in the cage. The water will drip out into the cage and the chickens will drink from the bottle.
The bottle will last for months, so it's a better long-term solution than other waterers that need to be replaced often. Plus, you don't need to spend extra money on them as they are available at hand.
You don't only have a waterer, but you were able to help reuse those supposed trash soda bottles.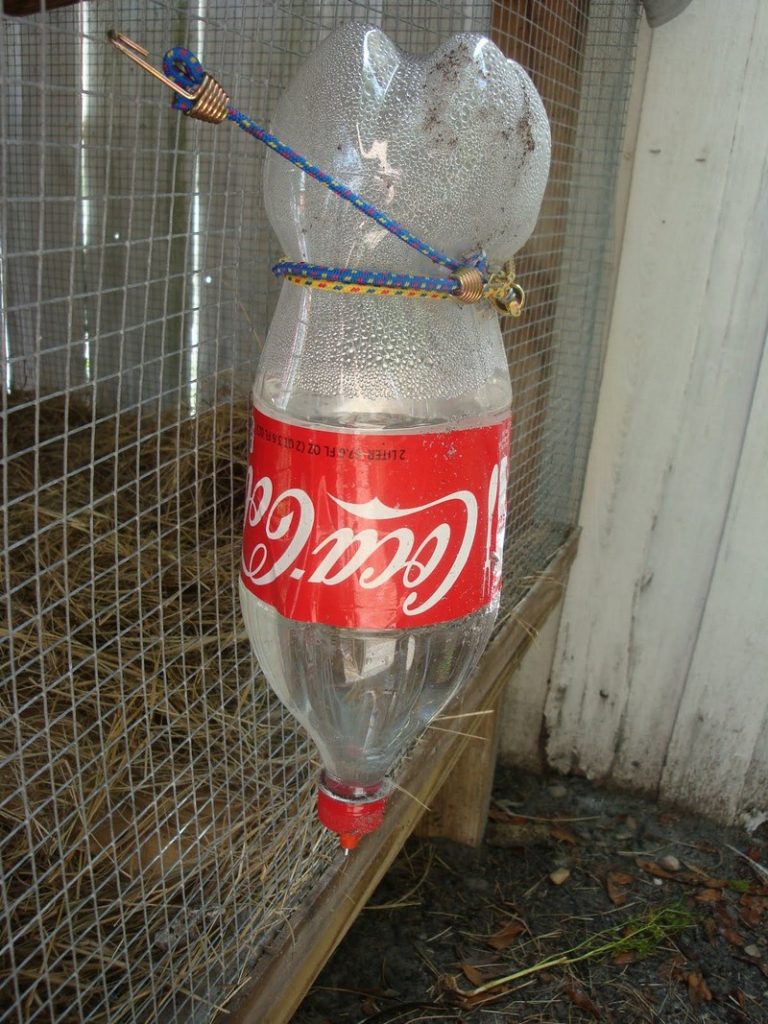 Water Pipes, Basin, Plywood Cover
Or you can simply assemble a good waterer by using water pipes, a basin, plywood, and of course a water nipple. Check out the picture below for your reference.
It is important to cover the water pipes with plywood to prevent your chickens from resting on them directly which will cause damage to it.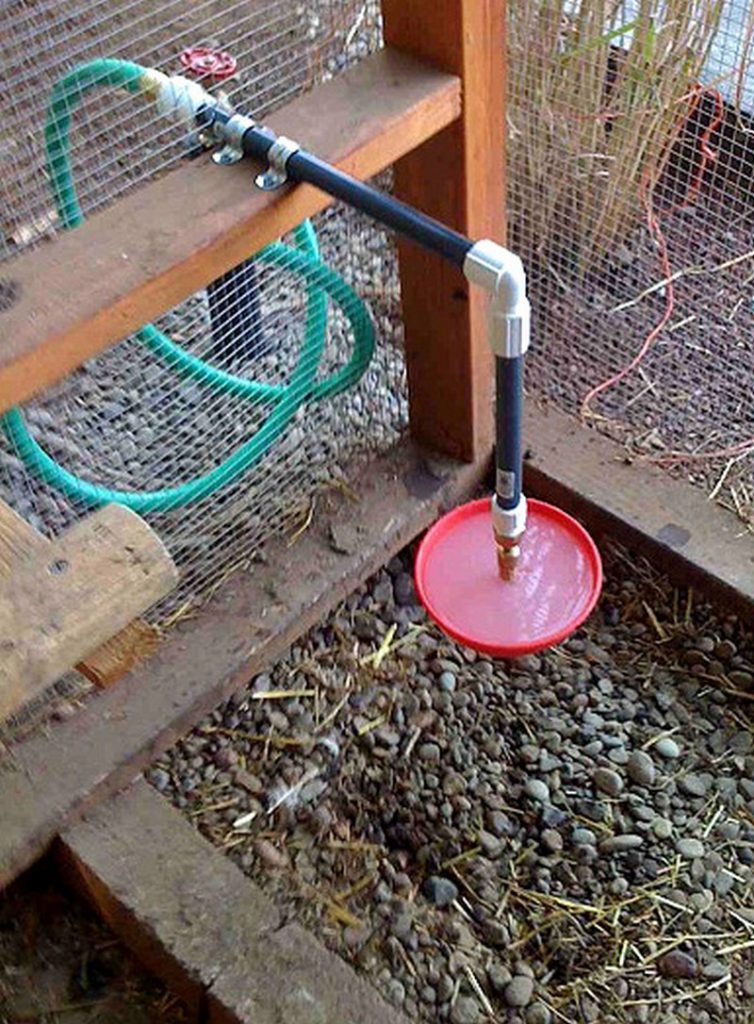 If you liked this, you will also like viewing these easy DIY projects…