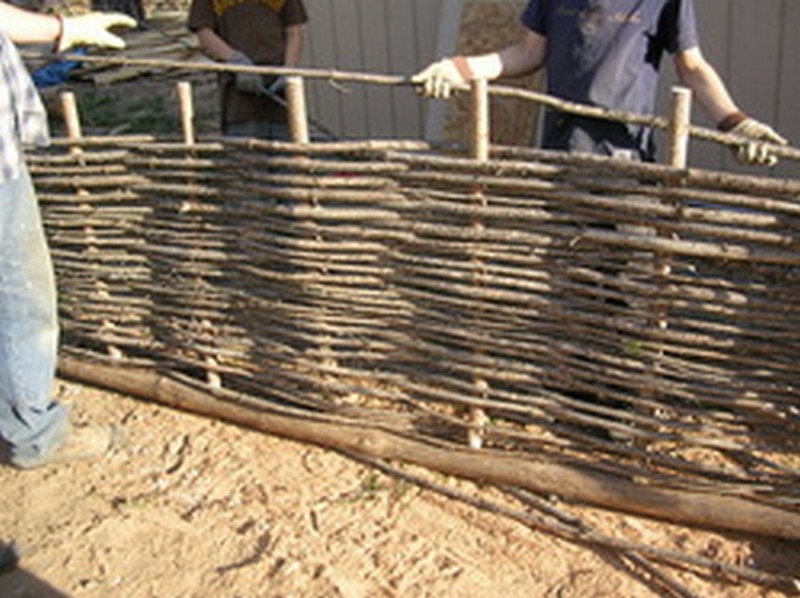 Pine wattle fencing (or wicket fencing if you're in the UK) is a fun family project. Many trees and shrubs are suitable for the materials and it is a totally hands-on experience. In fact, there's not a nail to be found.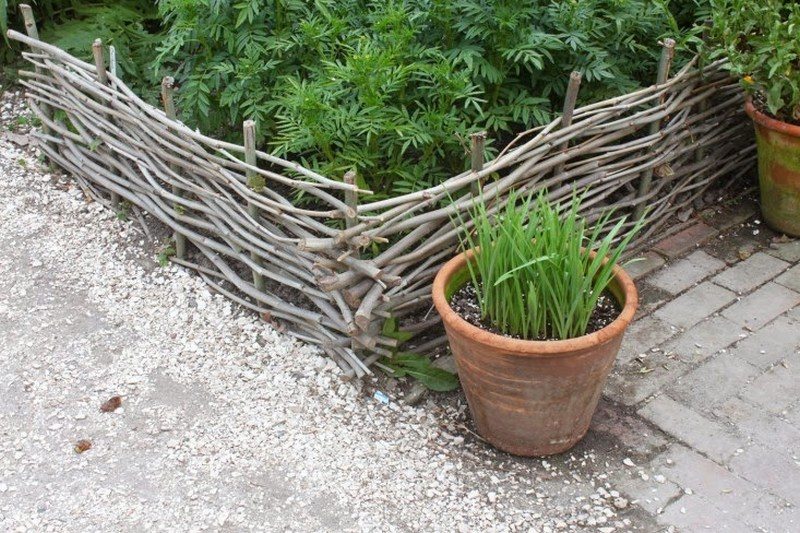 With a little imagination, this idea can be used all around the home to create interesting focal points – simple screens as well as fences, caging or raised bed planters. It can be woven through spokes in a single weave or in clusters to get that basket weave appearance.
Pine and willow are popular choices for materials. It's organic and inexpensive since they are made from repurposed cuttings and twigs. Despite being made of twigs, they actually make sturdy fences as they hold together nicely once they're woven. They can also last a reasonable time.
They take a bit of time to build but then you can always make it a family affair. Or you can ask neighbors to help one weekend and end the activity with an al fresco dinner. Either way, it should yield wonderful results. For inspiration, check out the pine wattle fences on our gallery…
Click on any image to start lightbox display. Use your Esc key to close the lightbox. You can also view the images as a slideshow if you prefer 😎
If you liked this project, you will also like viewing these gardening ideas…