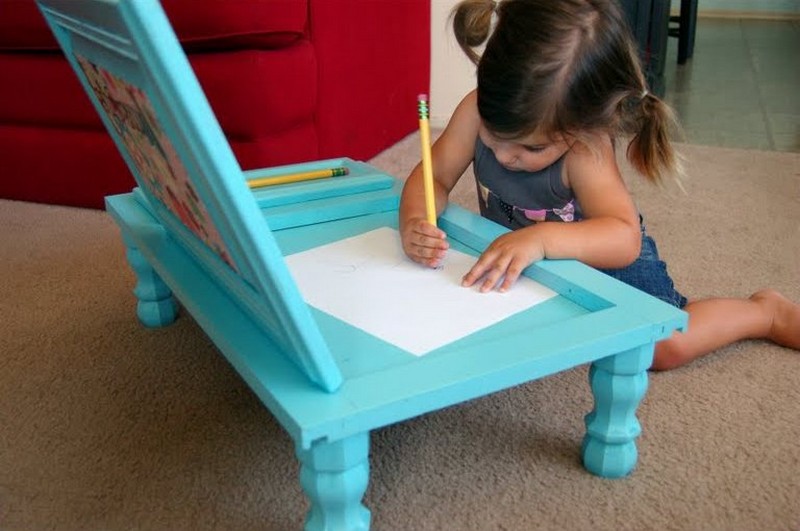 A lot of kitchens are dumped every week and if you're into DIY projects, then there's a treasure trove that you don't want to miss. Look for discarded cupboards and you will have the primary materials for a cupboard door desk that your child will love!
You can repurpose them into a desk where your kids can color, draw ,or write on. And since cupboard doors usually have carved designs on it, there's not much work needed on its surface. Of course you can opt to repaint it with bright colours that's used on children's furniture, frame pictures or glue images on it to make it more appealing to kids.
Companies may have these cupboard doors in storage, waiting for disposal. Some may even be in mint condition. So if you're looking for a table for the kids, then you might want like this repurposed cupboard door idea!
Can you think of any other kids furniture that you might want to make with cupboard doors?
Check our gallery for a closer look at this cute DIY project…
Materials:
Paint
Clear Coating
Table Legs
Liquid Nails
Scrapbook Paper
Mod Pode
Vinyl/Stickers for the letters
Tools:
Click on any image to start lightbox display. Use your Esc key to close the lightbox. You can also view the images as a slideshow if you prefer 😎
If you liked this project, you will also like viewing these furniture ideas…