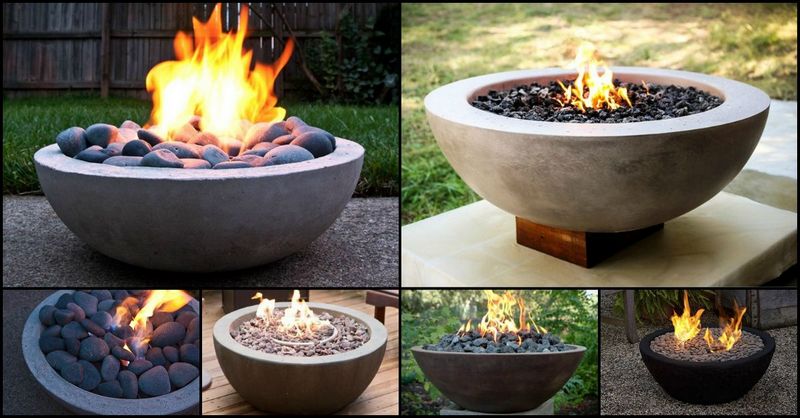 Few things are as cozy and comfortable as flames crackling in a backyard fire pit. The fire has been bringing people together for thousands of years. To this day, it is the traditional gathering spot for friends and family.
Imagine sipping wine, roasting hot dogs, and making s'mores at your fire pit during cool summer nights. The feeling of contentment would be even more special and heartfelt if you built the fire pit yourself.
Our Pick
This simple project will give you a great-looking fire pit at a fraction of the cost of a commercially produced one.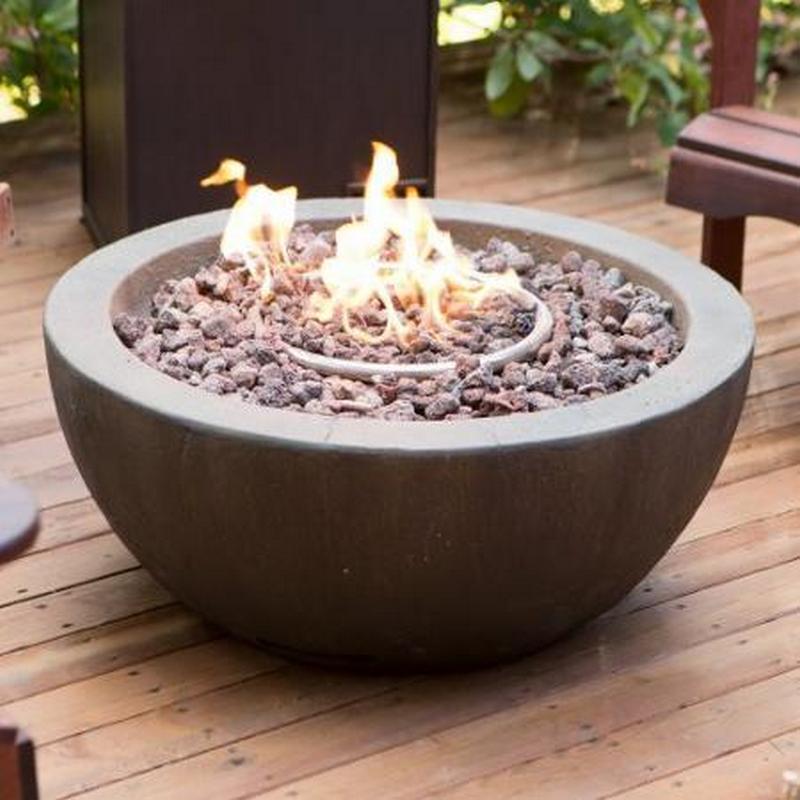 Plus you get the satisfaction of making it yourself.
What are the materials needed to make a Concrete Fire Pit?
You'll need these materials:
Concrete Mix
Bucket – for mixing Concrete
Water
1 larger Bowl – for exterior mold
1 smaller Bowl – for interior mold
Non-stick Cooking Spray
Plastic or extra Cloth – work area cover
60-80 and 220 Grit Sandpaper
Gel Fuel Canisters
Replacement Grill Grate (or customize using Hardware Cloth/Wire Mesh)
Fire-safe Stones
Dust Mask
Safety Goggles
Work Gloves
And these tools:
Medium-duty Trowel
Heavy Objects – to hold down the interior bowl while the concrete dries
Click on any image to start the lightbox display. Use your Esc key to close the lightbox. You can also view the images as a slideshow if you prefer 😎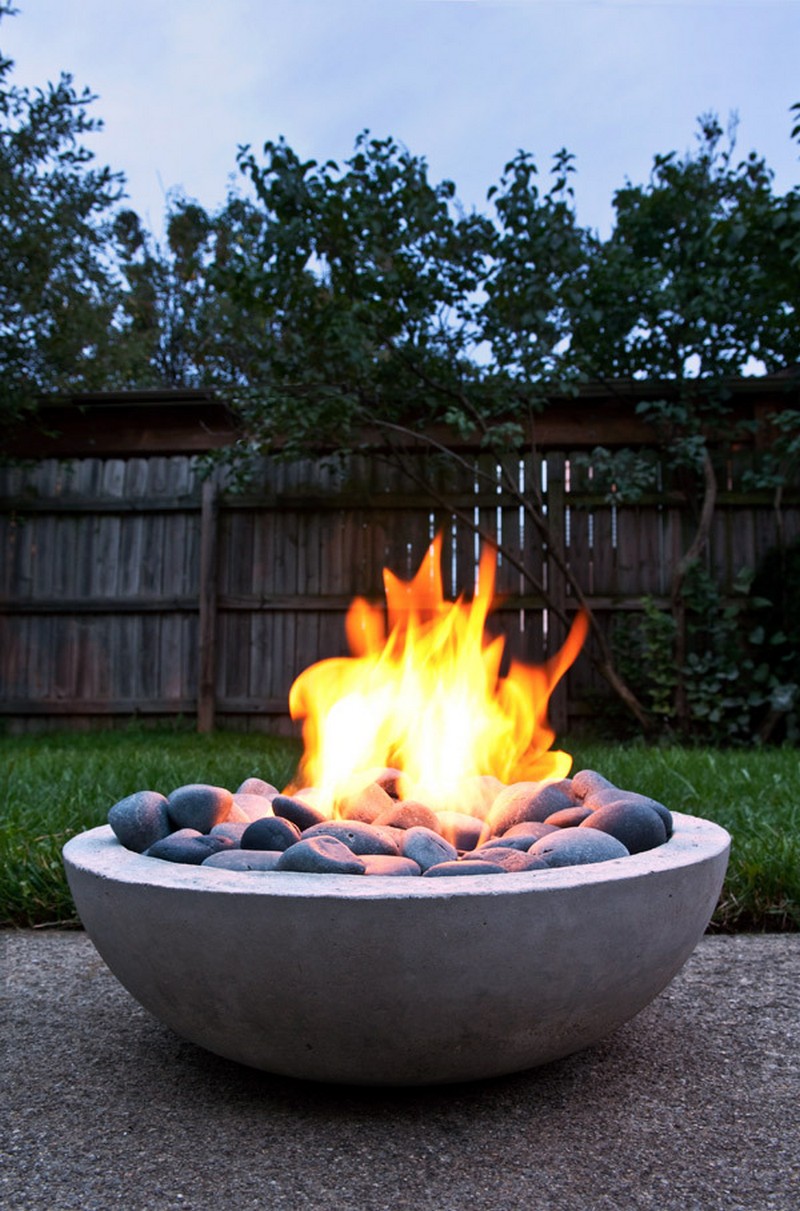 Here's a quick video tutorial…