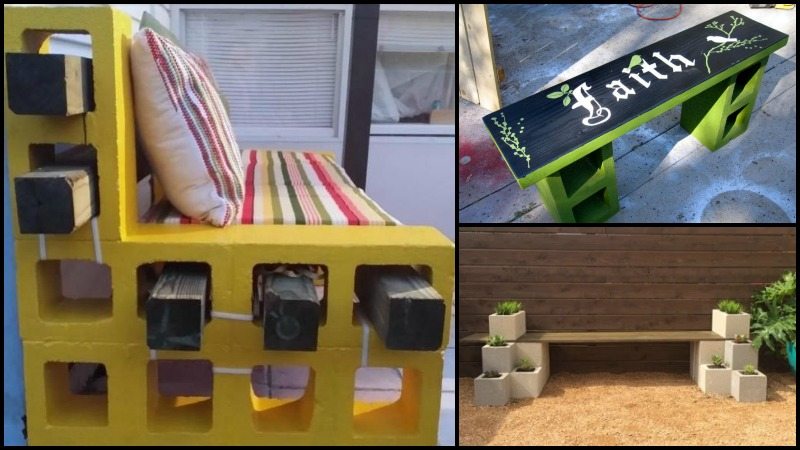 Need an outdoor bench in your backyard? Here's a great DIY project for you that is very easy, you could do it in just hours.
An outdoor bench is a simple yet powerful addition to your outdoor space. It provides seating for you and your guests while also offering a place to rest your legs, whether you are having a dinner party or entertaining your children with some backyard games.
Our Pick
Bench With Storage - 70 Gallon
Perfect place to store outdoor patio furniture cushions, outdoor toys, pool accessories, and beach towels.
Buy on Amazon
We earn a commission if you make a purchase, at no additional cost to you.
11/24/2022 09:25 pm GMT
When selecting a bench for the outdoors, there is a wide variety of materials that you can choose from. These include wood, metal, plastic, and even stone.
Wood is the most popular of these, and the advantage for you is that you can sand and stain it to look like almost any colour imaginable. You can also cut it to fit the size of your yard or patio.
Metal is another option because it is durable and can be painted or stained to coordinate with your home's decor.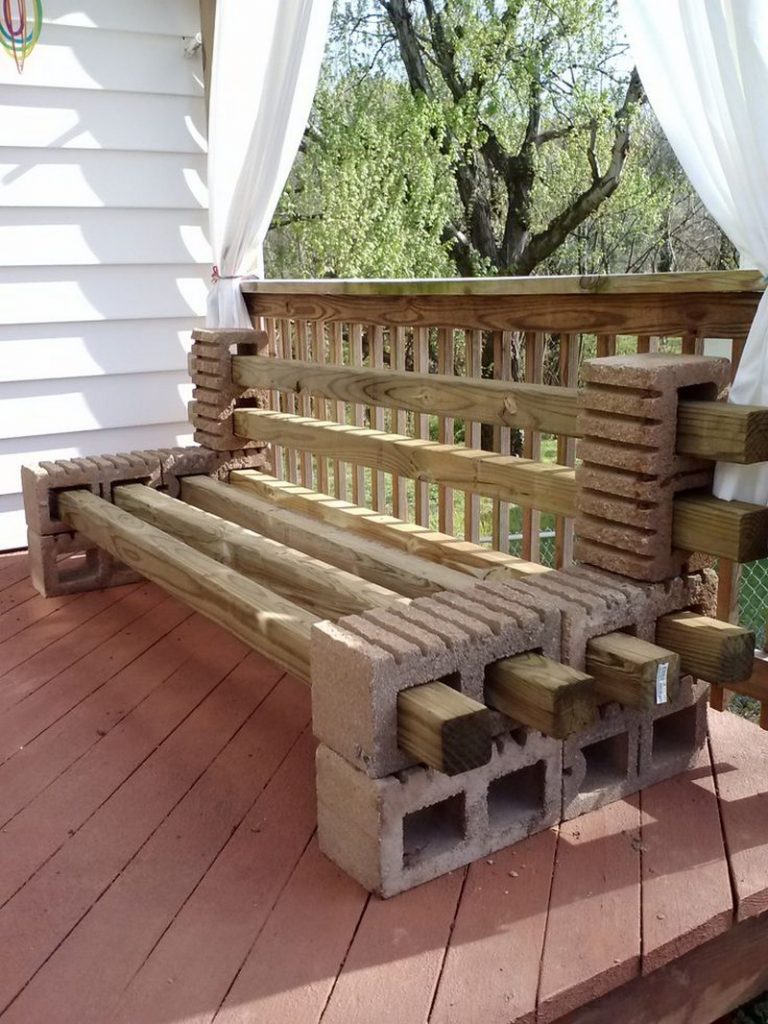 Wooden and metal benches are expensive and time-consuming to remove, so concrete and cinder blocks are popular alternatives.
But cinder blocks are by far the most uncommon and inexpensive type of bench option. Cinder Blocks are sturdy, easy to maintain and repair, and easy to transport.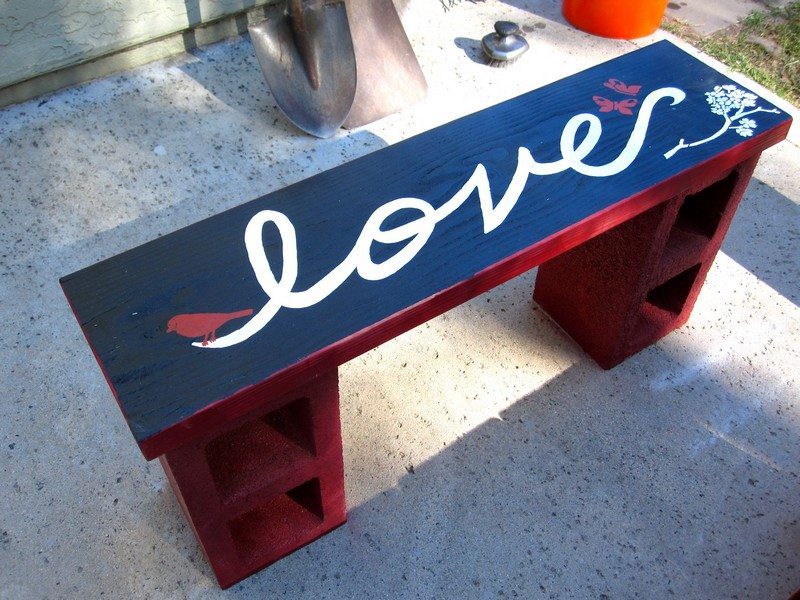 Build this beautiful bench in your outdoor area using only cinder blocks and lumber. This outdoor furniture is very quick to make with just four easy steps.
A coat of paint and some fabric cushions will make this bench unique to your backyard.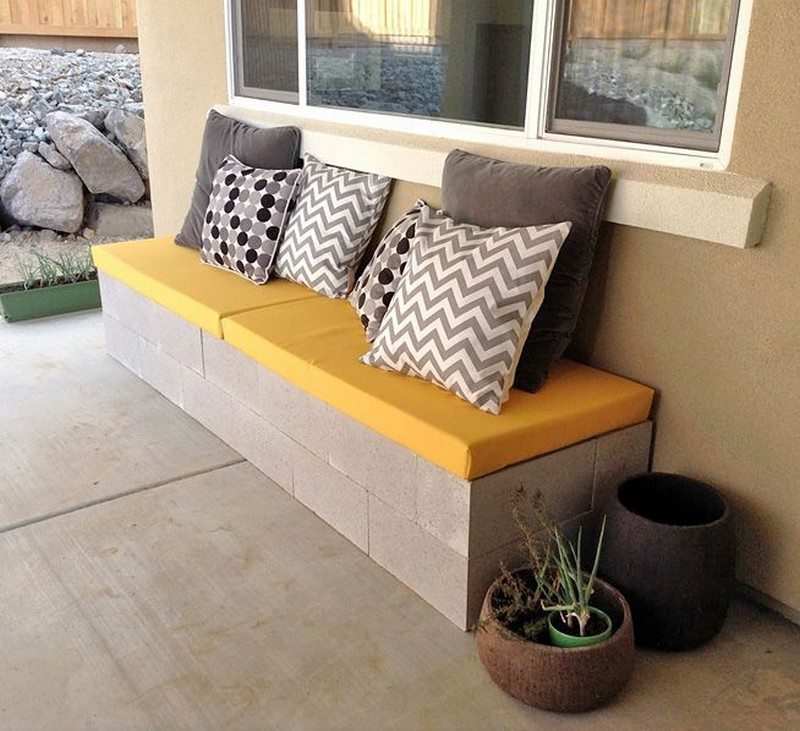 See more versions of this cinder block project from the gallery below, and be inspired to make your own!
4 Easy Tips
Picking the right block
When you decide to use cinder blocks to build your outdoor bench, you should take care in picking the right cinder block. The block should be chosen based on its size so that it can support the weight of the materials you are using.
Cinder blocks are not just any old block of stone. They are special blocks used to build retaining walls and other structures. They are not very expensive, so you can have ordinary cinder blocks in your garden.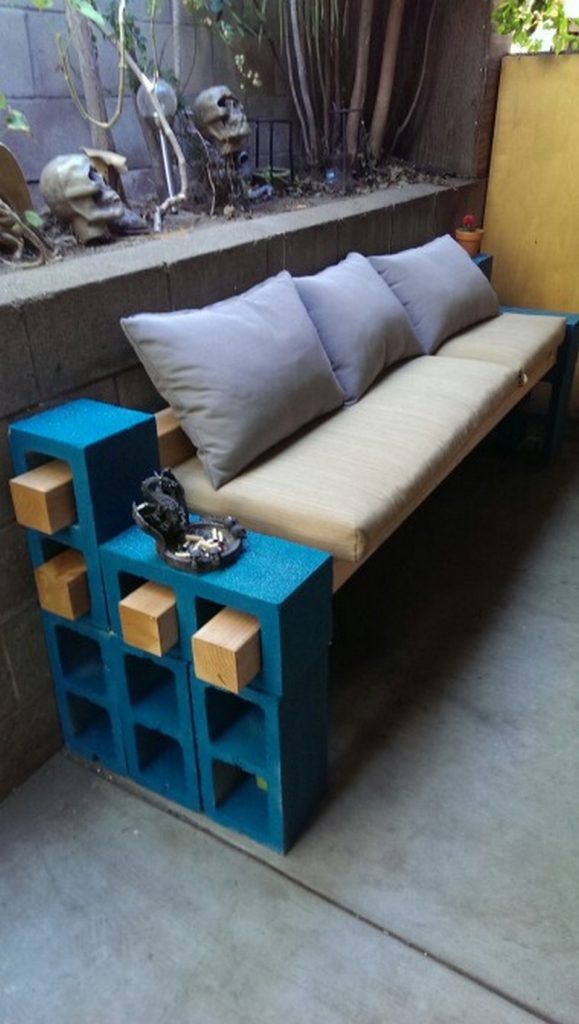 Building the frame
There are various frame designs you can use to build your outdoor bench using cinder blocks. The most popular is the "L" frame, which is a simple frame that you can build with four cinder blocks.
Another popular design is the "T" frame, which is similar to the "L" frame but with a wider gap. The "T" frame is typically made with six blocks.
And then there is the "J" frame, which is a sturdy and popular design that is often made with a series of blocks. You can use these materials with a hammer and nail to build your outdoor bench.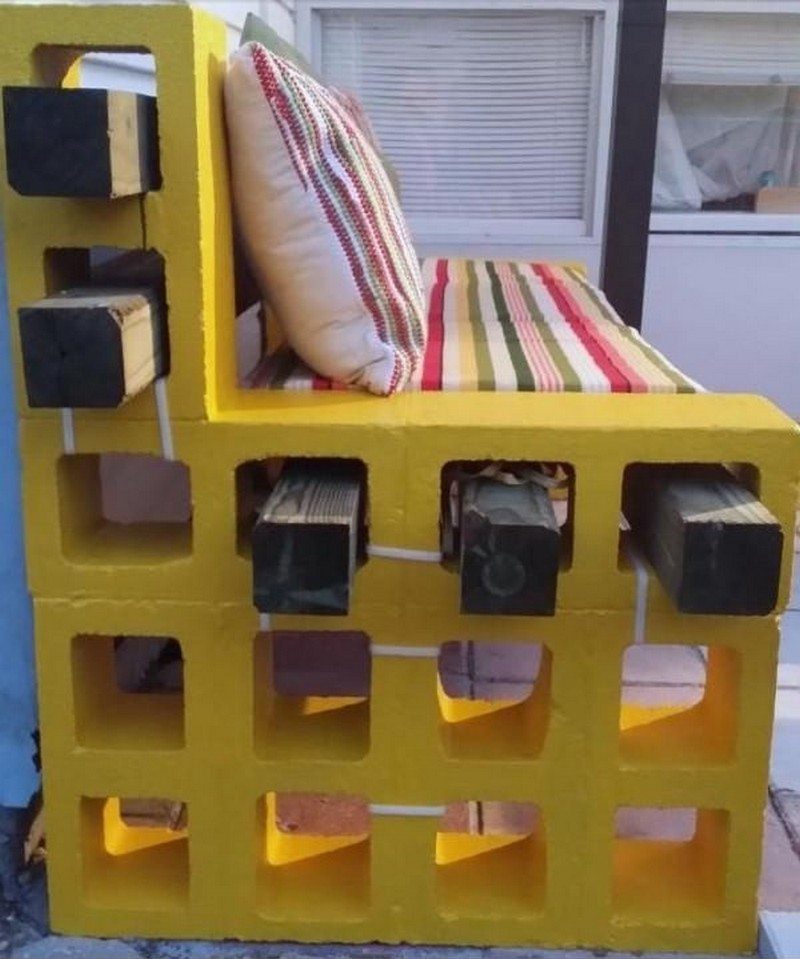 Finishing and staining
The best way to stain them is by letting them sit out in the sun for a few hours. Wood, particularly cedar and redwood, take longer to dry than its plastic counterparts. The sun and air will help to dry the surface of the block faster and evenly.
Adding a cushion
Finally, adding cushions and other fabrics to your cinder blocks outdoor bench will give you a perfect place to relax outdoors.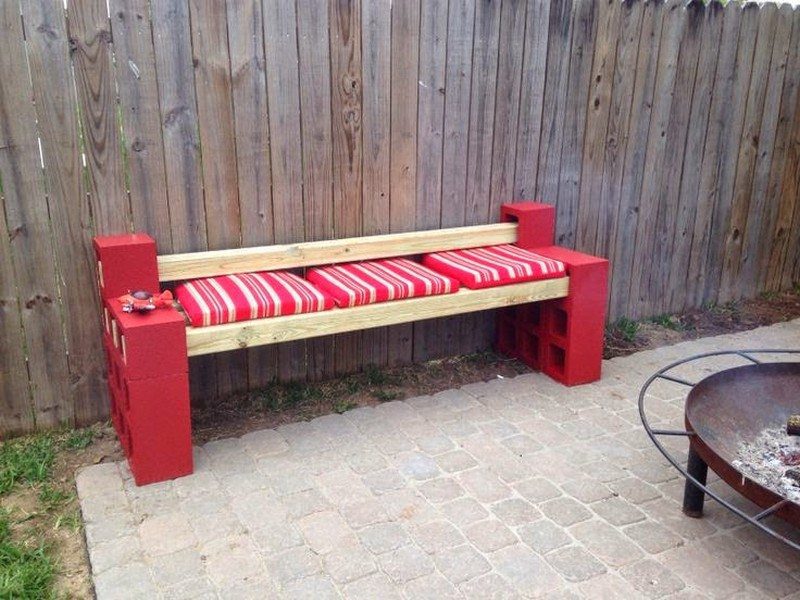 Materials needed to make a DIY Cinder Block Outdoor Bench
Materials:
12 Cinder Blocks (6 for each side)
4 pieces of 4″ x 4″ x 10 ft. Lumber
Concrete Adhesive
Cushions
Paint
Tools:
Measuring Tape
Carpenter's Level
Paint Brush
Click on any outdoor bench to start lightbox display. Use your Esc key to close the lightbox. You can also view the images as a slideshow if you prefer 😎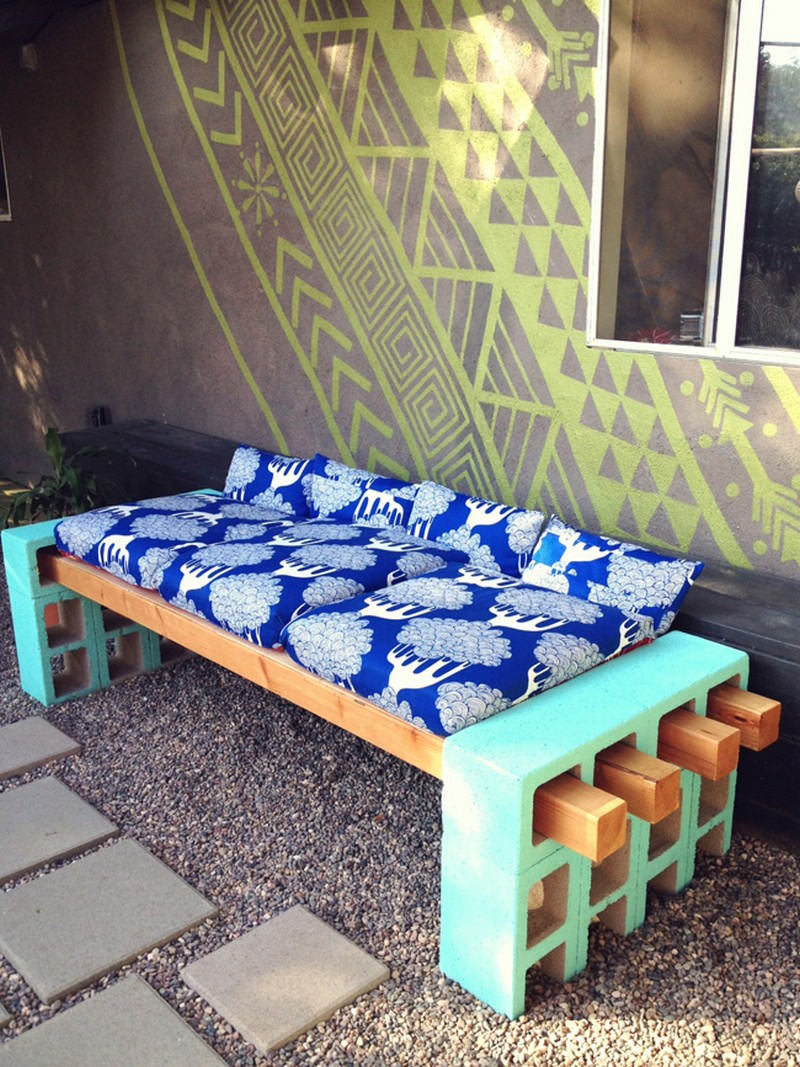 Thanks to Lena Sekine for this great project. You can get step by step instructions here…
If you liked this project, you will also like viewing these furniture ideas…