Bunk beds are convenient, fun, and affordable. They provide plenty of space for sleepovers and guarantee at least one sleeping spot for everyone.
Bunk beds are spacious enough to support multiple sleepers. They are inexpensive, easy to move, and can be put in almost any room.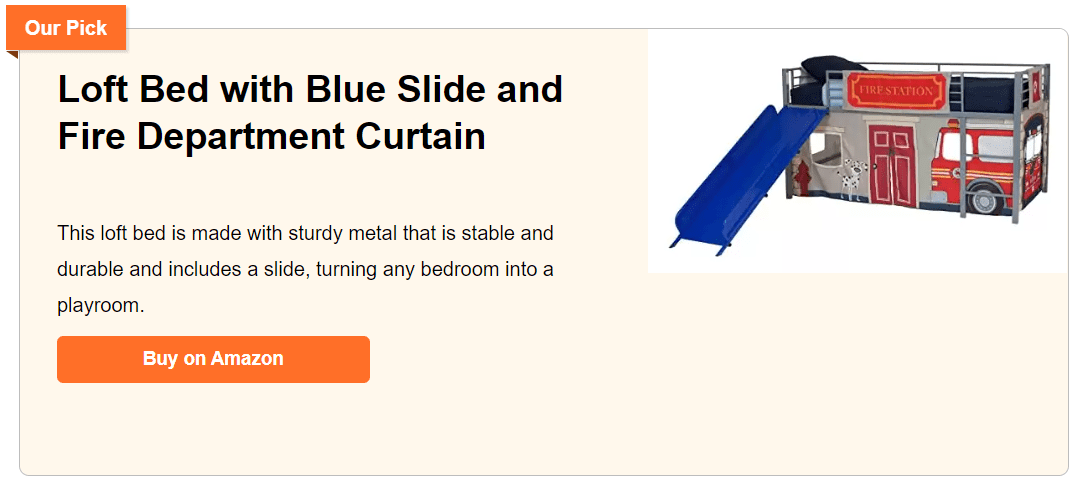 Do you ever find yourself wondering how you can make your child's bedroom more fun and exciting? Well, why not build them a DIY Fire Truck Bunk Bed?
Not only will it add some personality to their room, but it will also be a functional bed that they can use for years to come. It would be so much fun for them to have a bed that they can play on and also sleep in.
It would be great to see their faces light up when they see their new bed. Plus, it's a great project for any handy parent to take on. And if you spend a couple of hours every weekend on this project, time shouldn't be an issue.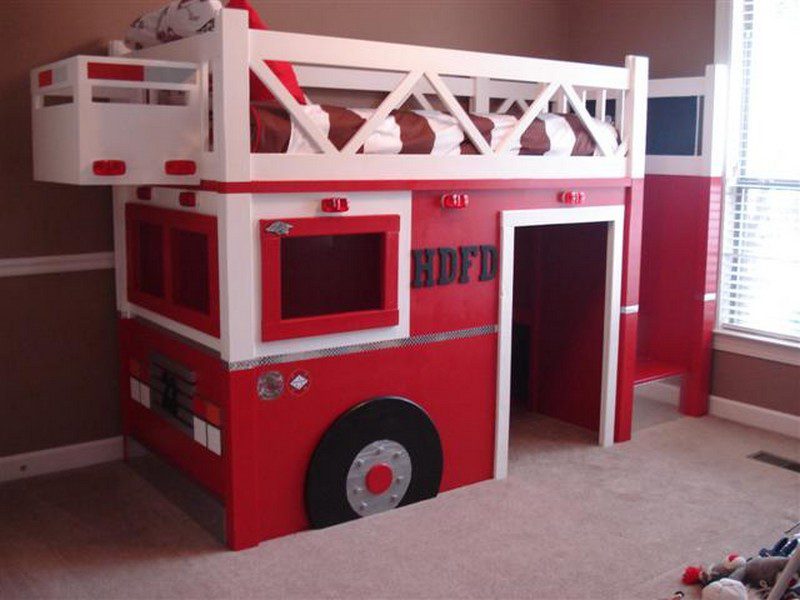 Firetruck bunk beds are a great option for boys and girls alike. They bring nostalgic memories and are practical. Unlike regular bunk beds, fire truck bunk beds are made to keep your child safe.
They are sturdy, constructed from strong wood, and provide a sturdy anchor for the mattress. They also come in a variety of colors, so your child can find one that suits his or her personality.
A fire truck bunk bed will serve as a great centerpiece for your child's room. Fire trucks are bold, bright, and fun colors, which make fire truck bunks a great addition to any child's room.
You can even go one step further and put a slide in the bunk for even more fun! With only a bit of tweaking, this bed could become a double-decker bus, a crane, or anything else your little one likes.
Don't forget the extra storage you could include in your design. If you had some extra storage for your bunk bed, it would be a big help. Maybe you could put some boxes or bins underneath the bed, or even get a trundle bed that would give you some extra space.
Either way, it would be great to have some extra storage to help keep your room tidy.
Adding some led light to your kid's fire truck bunk beds will give them the feeling that they are really sleeping in a fire truck. It will also be a great way to make their room more fun and inviting.
This will make your kid the coolest kid on the block. No one will be able to resist checking out their sweet setup when they see the bright lights shining. Not to mention, it will help them see in the dark should they need to get up in the middle of the night.
Show this to a friend or relative who you think would love it too!
You'll need the following materials to create a fire truck bunk bed.
1×1 Timber
1×4 Timber
Scrap Timber
MDF Sheets
Diamond Plate Vinyl
Diamond Plate Tape
Spray Paint
Hooks
Cabinet Hinges
1″ Bolts
Trailer Lights
Red Spinning Lights
Frog Tape
Primer & Paints
Protective Mask
And these tools:
Circular Saw
Cutting Guide
Measuring Tape
Saw Horses
Table Saw
Wood Clamps
Power Drill
Sander
Kreg Jig
Click on any image to start the lightbox display. Use your Esc key to close the lightbox. You can also view the images as a slideshow if you prefer 😎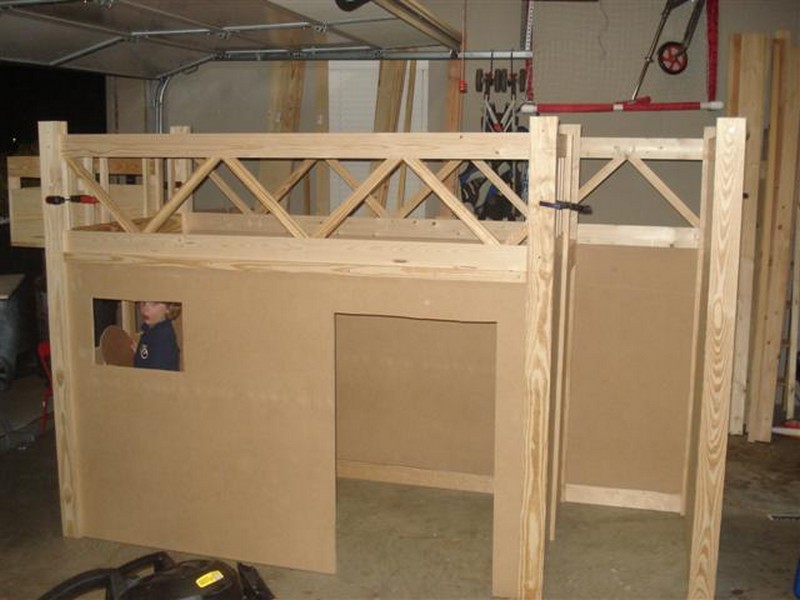 You might also want to check out these DIY triple bunk bed and tractor bunk bed posts.