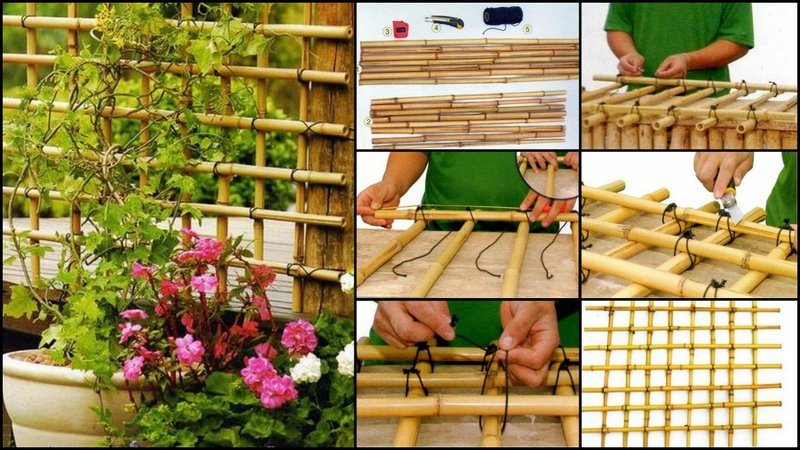 Need a trellis? Why not make one using bamboo! A bamboo trellis is functional for some purposes in the garden. The most obvious use for a trellis is as a support for plants that vine. They are also excellent for decoration and privacy.
A trellis is a structure built to support climbing plants and is usually made of wood or metal. Most trellises are placed at the base of a wall or fence and give a vine something to grow on.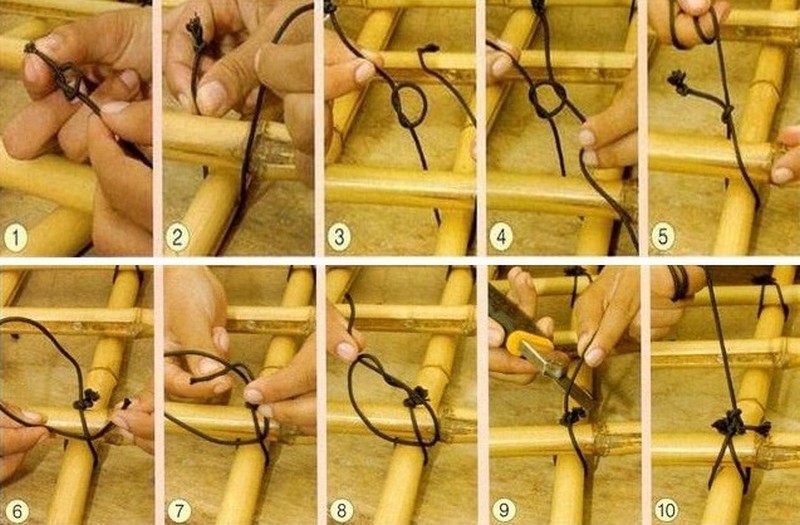 A trellis can be a single pole or a series of two or more poles arranged in an open or closed pattern. Trellises can be of different heights and shapes, depending on the needs of the plant that is to be grown on them.
Bamboo is a great addition to any garden. It's fast-growing and relatively easy to maintain, and it will provide you with years of shade, privacy, an attractive screen, and a pleasant rustling sound.
While bamboo is considered grass and is closely related to the more familiar lawn grasses, it grows wildly in the wild and comes in a variety of shapes and sizes. Japanese bamboo is unique in that it is a very slender version of the species.
Many varieties of bamboo have a thick, round and woody trunk. The bamboo from Japan, on the other hand, is thin and only grows up to about two inches in diameter. The slender shape of the stems is due to the number of nodes on the plant's stems.

Most bamboo has six nodes while the Japanese variety has fewer. Bamboo does need regular pruning to keep it in check, but the time you spend experimenting with styles will be time well spent. Because of this, it will make a wonderful bamboo trellis.
Bamboo trellises are an easy and inexpensive way to add height and privacy to your garden. They can be used to enclose an area, as a privacy screen, or to add height and some vertical interest to your garden.
This one measures 80x100cm, perfect for small spaces. By knowing how to tie them all together properly, you can have a beautiful trellis for your garden.
You can use a lashing knot for this particular DIY Bamboo Trellis. A lashing knot, also known as a lashing, whipping or whipping knot, is a simple, secure and quick binding knot that is used to bind bundles of various objects together.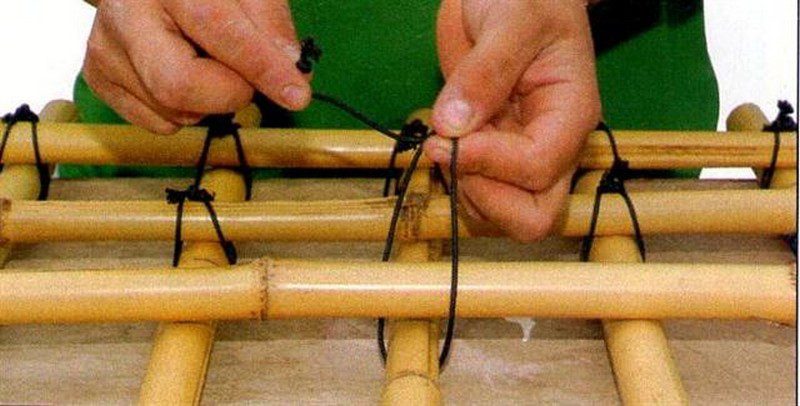 Lashing is used in the transportation of logs, firewood, masts, poles, lumber, beams, fence posts, and rails along with other cylindrical objects to form rafts, rafts and containers. Lashing is also widely used in the rigging of sailing ships and boats.
Check out the gallery on how to create a bamboo trellis!
You'll need these materials:
7 sticks of 2-1/2cm diameter, 1 meter long Bamboo
8 sticks of 2-1/2cm diameter, 800mm long Bamboo
Nylon Cord
And these tools:
What do you think of this bamboo trellis? Will this be a great addition to your vineyard? Or will this be a great decoration in your living room? Whatever you want to use them, make sure to enjoy this DIY Bamboo Trellis Project. You can make it over the weekend. 🙂
Click on any image to start the lightbox display. Use your Esc key to close the lightbox. You can also view the images as a slideshow if you prefer 😎
If you liked this project, you will also like viewing these gardening ideas…