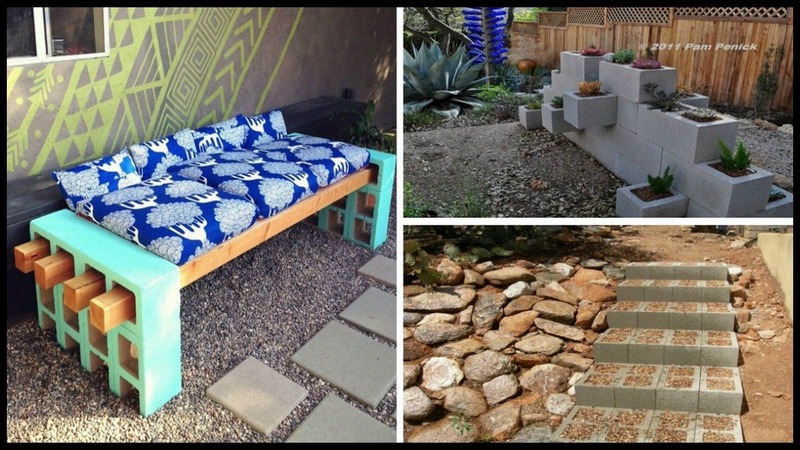 Thinking of what to do with the leftover cinder blocks from your previous project?
Leftover cinder blocks have always been a great source of frustration because they just sit around your garage and take up space.
However, they can actually be a source of creativity that you can use in a variety of ways. There's a lot you can do with these blocks that you can consider as Legos for adults.
Our Pick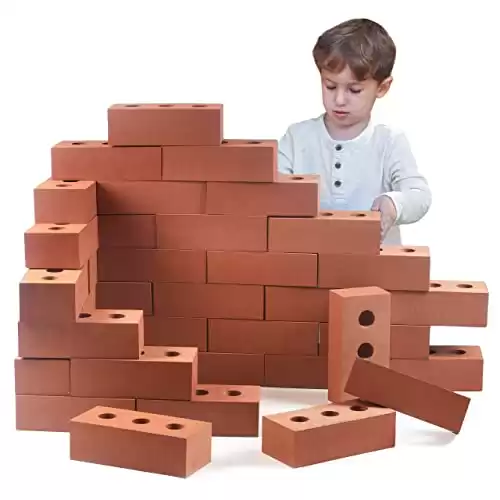 What's great about cinder blocks?
These materials are great because they're affordable building materials that you can get from any hardware store. These blocks are used to build walls because they're durable and long-lasting, which also makes them an ideal material for a variety of projects shown here.
Cinder blocks are great for both outdoor and indoor purposes. You can turn them into outdoor seating and planters for your garden or outdoor living space. You can even turn them into affordable home improvements.
If you lack a shelving unit or platform for your bed, you're sure to find that these blocks are a good option. These blocks are a good way to organize storage space. They come in a variety of styles, and they can be used by themselves or paired with other blocks.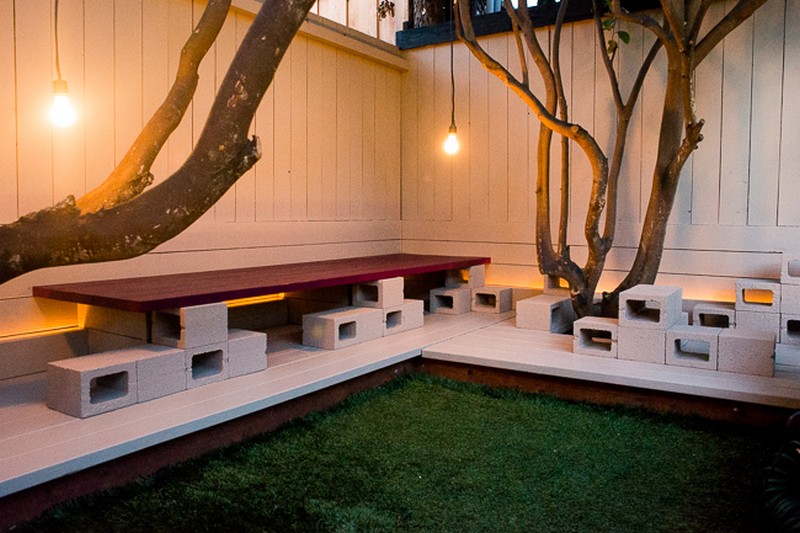 Do you know of any other alternative uses for these cinder blocks?
Click on any image to start the lightbox display. Use your Esc key to close the lightbox. You can also view the images as a slideshow if you prefer 😎
Outdoor Sofa / Bench
An outdoor sofa bench with cinder block legs can be a great addition to any yard. Cinder block is one of the cheapest ways to get good-looking patio furniture. It is also one of the strongest and most durable. If you have never built cinder block furniture before, rest assured it is easy to do.
The materials and tools needed are very basic and easy to find. The idea is to build a solid, level platform and then cover it with a cushioned top, timber, or even think plywoods.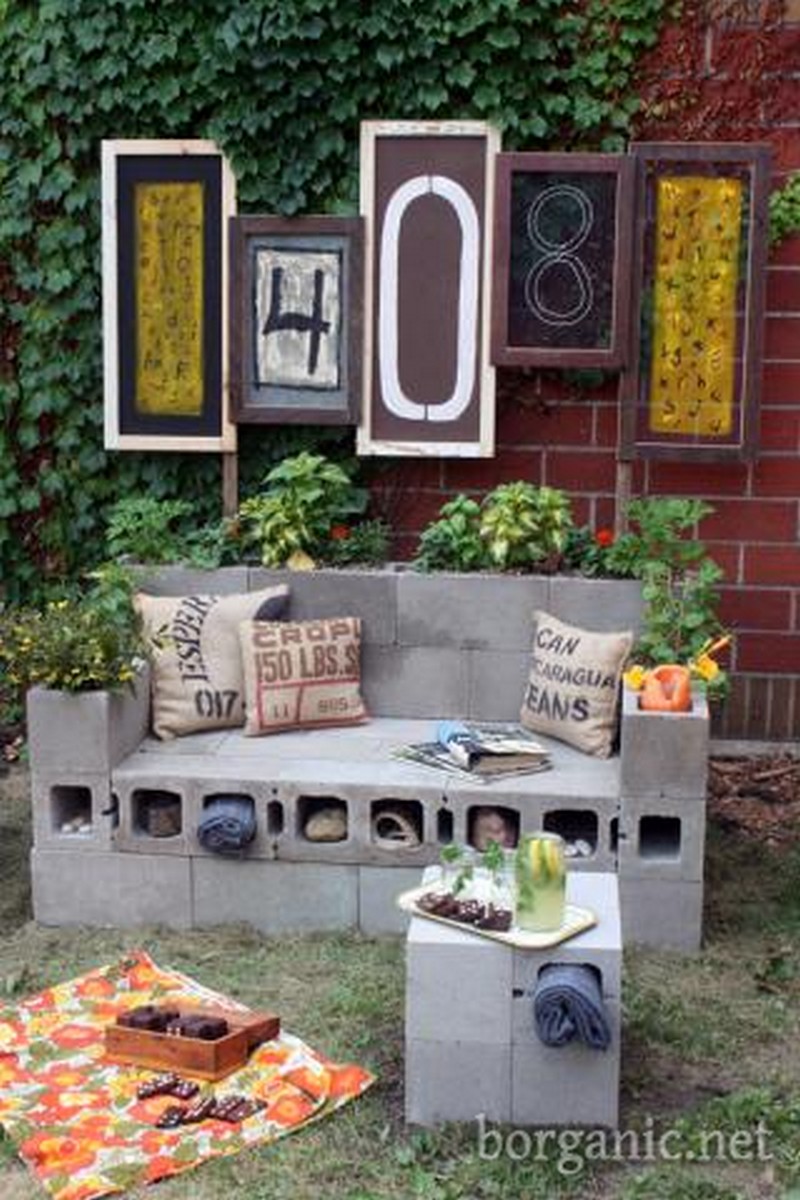 Bed Frame
A cinder block bed frame is something that can reduce your cost in making a bed frame. It is a common thing in the construction field since it is easy to make this bed frame. It is also good to make a bed frame since it is strong and durable you can make the size you want and the design you want.
You can make any design of bed frames that you want simply by stacking them.
Shelf
A cinder block shelf is a unique and inexpensive addition to your living area. These shelves can be placed in any room to hold such items as books, vases, or picture frames.
They are easy to install, and they don't take much space, making them ideal for toting around your knick-knacks from room to room.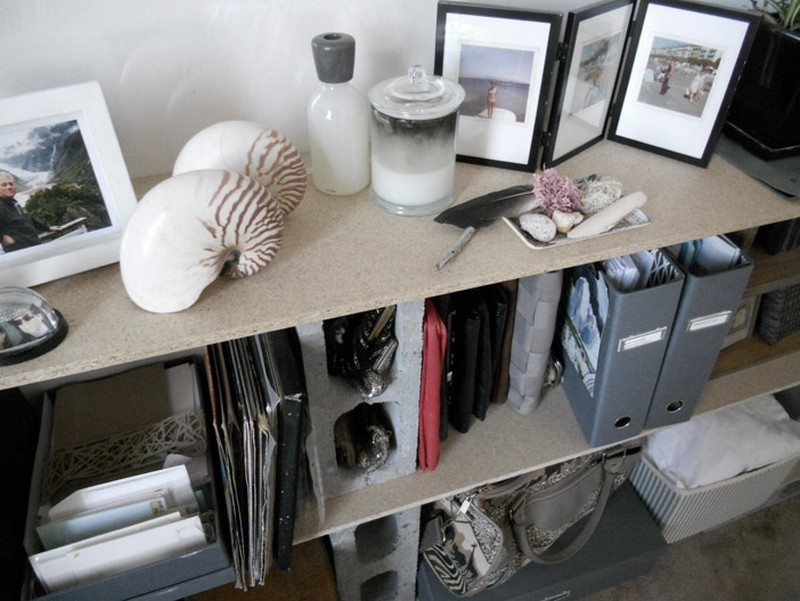 Planter
Cinder blocks are extremely versatile and durable. They can even be used as planters. Stacking them and painting them to add beauty to your garden is way cooler than buying a new pot.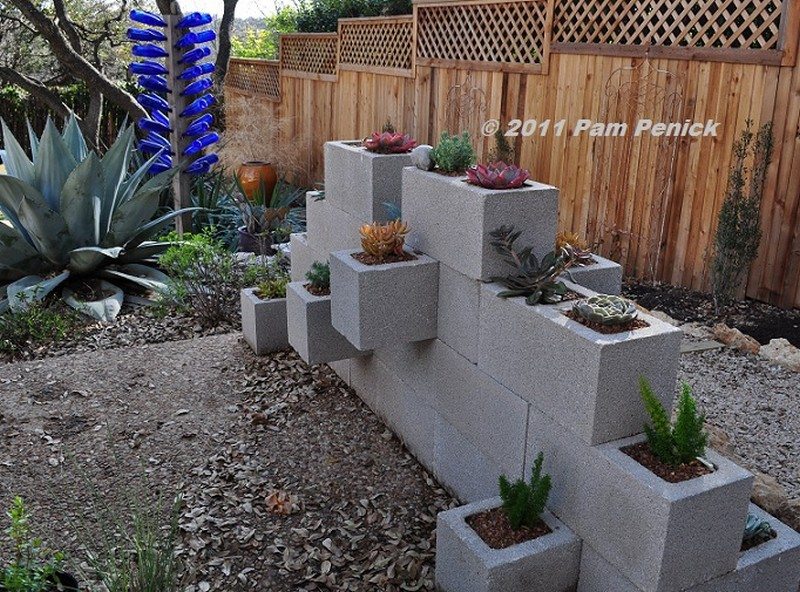 Stairs
But of course, the most popular way of disposing of your leftover blocks from a previous project is by using them to create stairs.
TV Console
Cinder blocks are great to use when constructing an entertainment center or a tv console. You have to have sturdy, durable center support for your flat-screen televisions. If you do not have that, the chances of your tv falling over and hurting someone are great.
If you liked these projects, you will also like viewing these upcycling ideas…