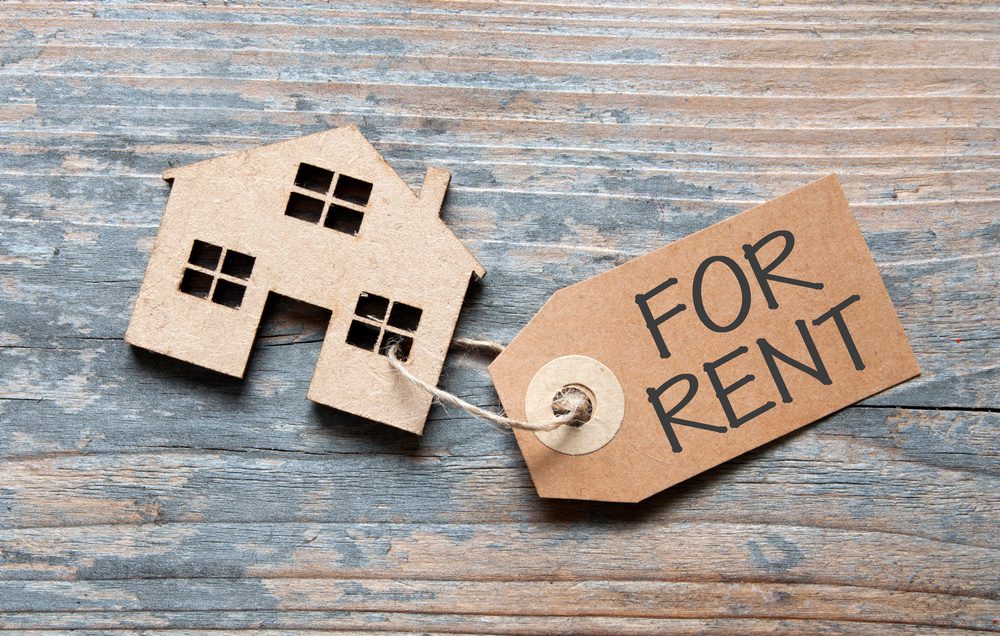 It's possible to generate passive income by converting your home into a rental property. Although you'll need to consider several details, this is a viable method of generating income. In addition, you can make it a success with the proper knowledge.
Many first-time landlords venture into properties by converting their homes into rental properties. Perhaps, you're looking for a way to build wealth, or you're moving but don't quite want to let go of your home yet.
Here are some tips to convert your home into a rental:
1. Check Whether It's Allowed
The amount of time you have to live in the property before you can start turning it into a rental would depend on your type of mortgage loan. For example, some mortgages won't cover investment properties at all (only primary residences), so speak with your mortgage lender to determine if you're permitted to turn a particular property into a rental. If you can't refinance your loan, you may need to start renting it out.
In addition, you should contact your homeowner's association if your home is in an HOA-governed community. Many HOAs have restrictions on rental properties, or they might require prior approval. In either case, you should ensure that you comply with any rule.
2. Move Out, And Get The Property Ready to Rent
After you finish the big stuff, you can begin packing up your possessions and preparing the house for pictures and tours. Keep in mind that if you plan on turning the house into an Airbnb, you may want to leave most of the furniture and other essentials, or even rent portable HVAC equipment because Airbnb must be furnished.
Clean the home after you've moved out your personal items. Again, staging the house (or having a real estate agent do this for you) and having a photographer capture the property in the best light could be beneficial, especially for renters who are leasing sight unseen these days.
3. Make a Plan For How to Manage The Property
The important thing is to clarify what you'll do once a tenant moves in, or the property has been listed on Airbnb. For example, who will perform maintenance or cleanings between guests? How will you collect rent? Furthermore, determine how much time you'll be able to devote to managing the property. Hiring a property manager or management company might make the most sense if you can't spare the time or are moving out of state.
4. Find a Tenant
You'll soon start receiving requests for tours and applications, so be sure you've put in place a thorough tenant screening procedure. Before deciding to accept anyone as a tenant, check with their past landlords, run their credit report, and double-check their employment as well.
You should ask for a security deposit and conduct a property inspection before the renters move in so that you can identify damage caused by them later. Then, once you find the right tenant, use that ironclad lease you worked on with your lawyer.
5. Get Landlord Insurance
Once you have a suitable mortgage for your property, you need to ensure the house is adequately insured so that the people who live in it are protected from liability. Landlord insurance is more expensive than standard home insurance because rental homes see more wear and tear!
In addition to legal coverage, landlord insurance can often provide additional benefits, such as loss of rent insurance, storm and flood coverage, and replacement costs if your property becomes unlivable because of damage.
Request quotes from a few insurance companies and asks questions about how deductibles for different claims work. A good question won't just give you information about your policy, but also how easy it'll be to make claims with the company.
6. Decide How Much You Want To Charge
As a landlord, your primary goal is to earn rental income, and now comes the challenge of determining how much to charge. Of course, the answer is always 'more.' how do you figure out what the correct amount is?
Don't forget about your costs. Be sure to account for some profit above the costs of operating the property. If you have a home loan, that profit number will likely be small but remember that every rent check builds equity in the property, so profit will rise once the mortgage is paid off.
Get in touch with a realtor. Talking with a real estate agent is one of the most efficient ways to get a good idea about renting a property. One of the most critical rules in investing is acknowledging and asking for help when needed. A real estate agent will show you the best comparable properties, give you a reasonable range of rent, and help you locate a tenant.
7. Make The Rules
Clearly define the rules you want your tenants to follow. Clarify what's allowed on your property and what must be prohibited. Having your rules decided on a case-by-case basis can result in suits or a resident who constantly asks you for exceptions.
The number of people that can occupy your home should be limited, and the usual way of doing this is by limiting the number of people per bedroom for a three-bedroom house. For example, if you limit the number to two per bedroom, you're only able to have family groups or groups of up to six people.
You should ensure that your rules comply with state laws and are fair and clear to your tenants when the house is rented out. Most states require 24 hours' notice when entering a rented home, so be sure your rules comply with the laws and are clear to your tenants.
You should also specify whether you'll maintain the landscaping or whether the tenant is responsible. If the tenant is responsible, explain what needs to be done, such as mowing the lawn regularly, watering the lawn daily in the summer, and leaf cleaning at the end of the season.
In Conclusion
A rental property can provide a great source of income if you already own a prime piece of property. If you plan to make your principal residence into a rental property, start planning early, and bring in the right professionals to make it happen.
As you can see, building up to this point takes more work than simply placing a 'For Rent' sign and hoping for the best. However, doing this work early on will make your years as a landlord much more manageable.