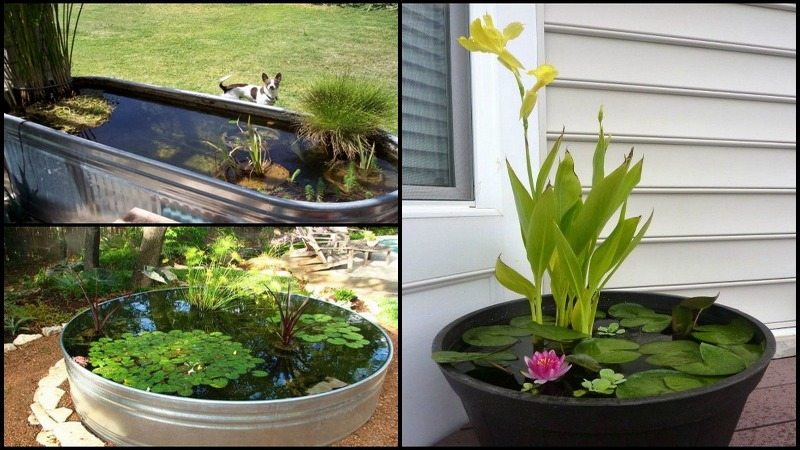 Having a pond or aquarium in your backyard doesn't have to be an expensive project. Glass aquariums are pricey, require constant maintenance, and are not always attractive especially outdoors. Well, there are other options that are just as visually attractive if not more at a fraction of the price of the conventional aquariums. You can even DIY one by using upcycled or cheap materials in your workshop.
Our Pick
Below are some inspiring DIY projects to help you design and build your own fish pond or aquarium. Whether your backyard is big or small, you can always add aquatic life to it. You can use unconventional vessels such as old troughs, a big glass jar, a stock tank, or you can make a small pond among other ideas. Or you can do novelty combinations like a planter and a fish pond in one.
Most of them are inexpensive and serve as great containers for your pet fish to live in. Others might be a bit costly, but all of them are easy-to-do projects.
They can certainly add some charm to your outdoor living space. They make great conversation pieces too!
Do you have a place for a pond or aquarium in your yard? Go to our gallery for some inspiration for your own pond.
Click on any image to start the lightbox display. Use your Esc key to close the lightbox. You can also view the images as a slideshow if you prefer

Trough Fish Pond
Big Jar Aquarium
The 7-Hour Pond
Stock Tank Pond
DIY Garden and Deck-Top Pond In One
DIY Container Water Garden/Aquarium
DIY Container Fish Pond
Fishie Hi-Rise