Ensuring your home's upkeep is one of the essential tasks every homeowner must do. But aside from seeing to it that it's maintained and cleaned regularly, you also have to ensure your home's systems are functioning efficiently and that there are no concerns or issues that need to be addressed.
Your home's plumbing system, for instance. Whether your home is newly constructed or not, plumbing problems are inevitable. And as always, such concerns require immediate attention and solutions to help prevent costly water bills and extensive home repairs that may cost you thousands of dollars. This is where calling for professional help and hiring a professional plumber can be beneficial.
In this post, we'll explore the various services a plumber can offer and do for your home. Read on to learn more.
1. Plumbing Repairs
As mentioned earlier, plumbing issues, while preventable, may still happen. Such problems can be as simple as clogged toilets, leaking faucets, and low water pressure. But regardless of how minor the plumbing issue is, it can still cause inconvenience in your daily activities.
Moreover, concerns like broken or blocked pipes, when neglected, can lead to significant damage to your property. In some cases, leaking pipes can cause flooding to your basement, which can put your belongings at risk of being ruined and even compromise the structural integrity of your home.
In addition to property damage, a leaking pipe can also cause health problems. The water traveling along the pipes can cause mold growth, which can pose serious health risks to you and your family.
A professional plumber has the expertise to detect and perform the necessary steps to address these issues. And aside from being skilled and knowing the ins and outs of the plumbing trade, they're also equipped with the right tools and equipment to get the job done efficiently and cost-effectively.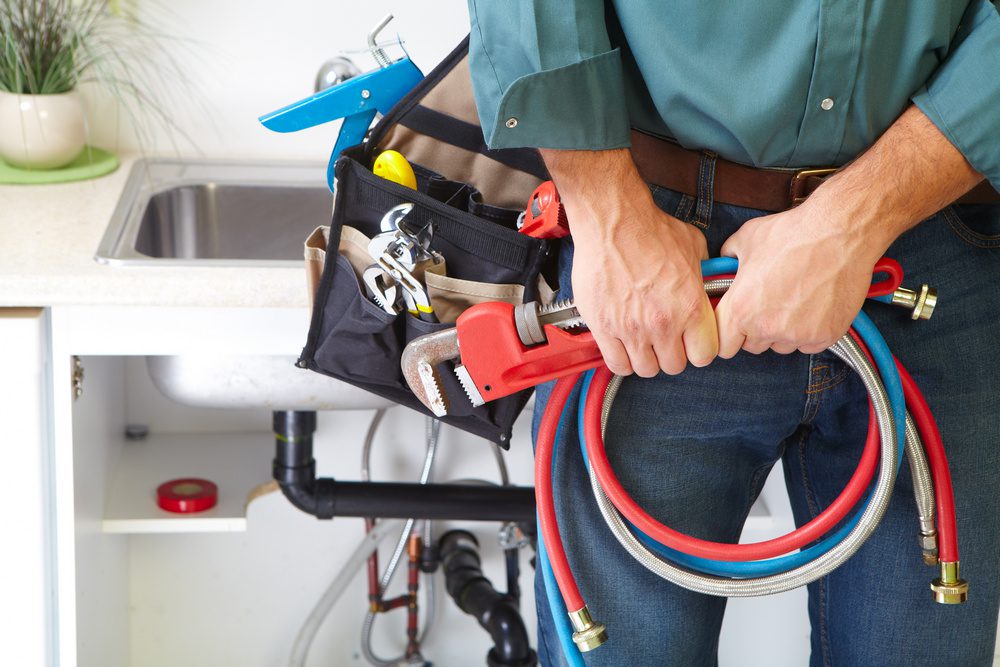 2. Plumbing System Inspection
Besides mitigating plumbing issues, a professional plumber can also conduct a thorough inspection and assessment of your home's plumbing system. This can go a long way in determining if there are concerns that need immediate repairs, helping avoid long-term problems before they start.  
These inspections generally involve checking old pipes for cracks and leaks, visually examining pipes for damage or buildup that may lead to a blockage, and testing drain flow. Such service can also include checking the pipes, septic tank, and sewer lines for corrosion, damage, or blockages. A plumber can also check the water pressure supply to all fixtures. These preventative inspections may even be required when you're buying a home or selling an old one.
By hiring a plumber to do regular system checks, you can have peace of mind that everything's in order. With such services, you can minimize headaches and inconvenience from faulty plumbing down the road.
3. Routine Maintenance
Routine plumbing maintenance is another proven approach to caring for and extending the life of your plumbing system. When your pipes and plumbing fixtures are regularly maintained, you can minimize the instances of common plumbing issues, such as clogged drains or pipes.
Not only will your plumbing system last longer, but doing so will also allow you to save money on your water bill or costly repairs and fixture replacements.
During routine maintenance, a professional plumber can offer services such as clearing clogs or blockages from your bathroom or kitchen drains, repairing water heaters, and even servicing your tanks as necessary. You will be amazed at how many problems you can avoid by maintaining your plumbing system on a regular basis. Ideally, experts suggest having your plumbing systems serviced ideally, once a year.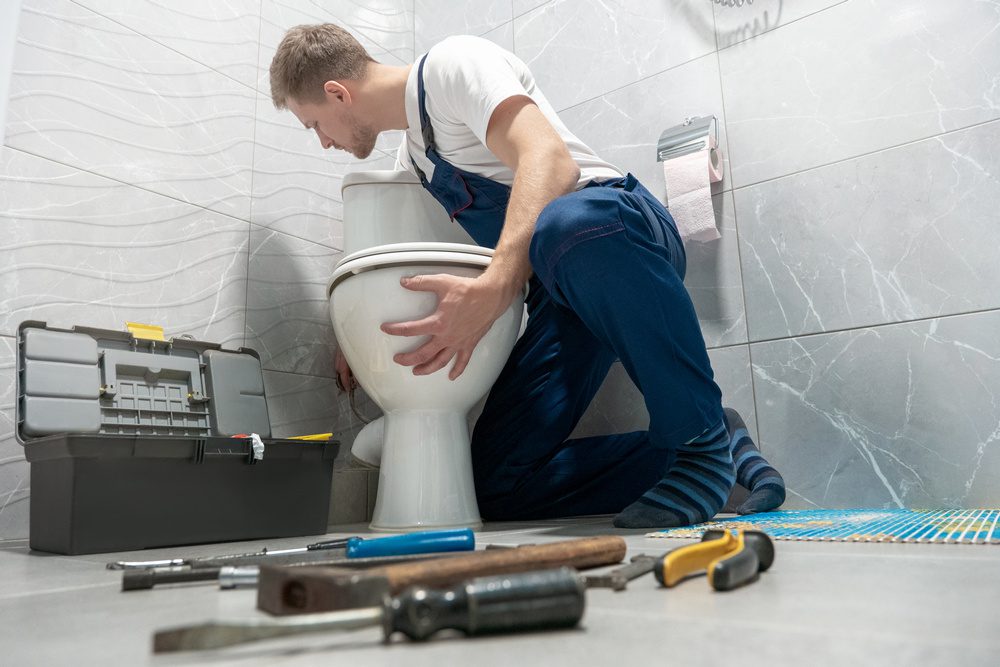 4. Plumbing System Installation
While do-it-yourself plumbing can be a great way to save money, it's worth noting that some tasks require professional assistance. After all, plumbing is a serious component in your home that requires expertise in locating existing pipes and fixing or replacing them. Inadequate installation could lead to property damage or leaking pipes.
With a plumber on your side, you can ensure an efficient water supply at home and eliminate any potential hazards during the installation process. They are experienced and have the right tools to perform the task. They're also up to date on various local building codes and restrictions.
This means that you can guarantee your home's plumbing system will be compliant with building codes and industry standards. In addition, licensed plumbers are trained and equipped to handle any plumbing issue or situation that may arise while doing installations or repairs. With this, you can be assured that your home is in good hands.
5. Cleaning Services
The accumulation of debris in drains and pipes is considerable, which can lead to serious clogging and even, blockages. Sinks and bathrooms are the two most common locations for drain clogs. And when a drain is clogged, it can be frustrating to clear it on your own, and this is where hiring professional plumbers can come in handy. They can offer innovative and cost-effective cleaning services that can help clear tough clogs in your home's plumbing.
Hydro jet cleaning, for instance, is a specialized type of cleaning service offered by plumbers. It uses a special type of equipment that uses high-pressure water to blast away buildups, clogs, and blockages throughout your plumbing system. It's particularly used to clean sewer pipes and drains before undergoing sewer pipe relining.
The service is safe, environmentally friendly, and can be performed without any downtime. Hydro jetting can also be an effective way to remove tree roots that have built up inside a sewer pipe. By clearing blocked pipes and drains, plumbers can help increase the longevity of pipes and save homeowners money on water bills.
Final Thoughts
Plumbers are generally trained to deal with and work on different types of plumbing issues. And as professionals, they can best help you install and maintain your home's plumbing system, perform inspections and repairs as necessary, and offer cleaning services.
However, to ensure you get the most out of such services, it's essential that you take into consideration their experience, skills, reputation, and license before hiring one. As much as possible, you'd want to work with a certified and trustworthy plumber. After all, you're entrusting them with one of your home's critical systems.