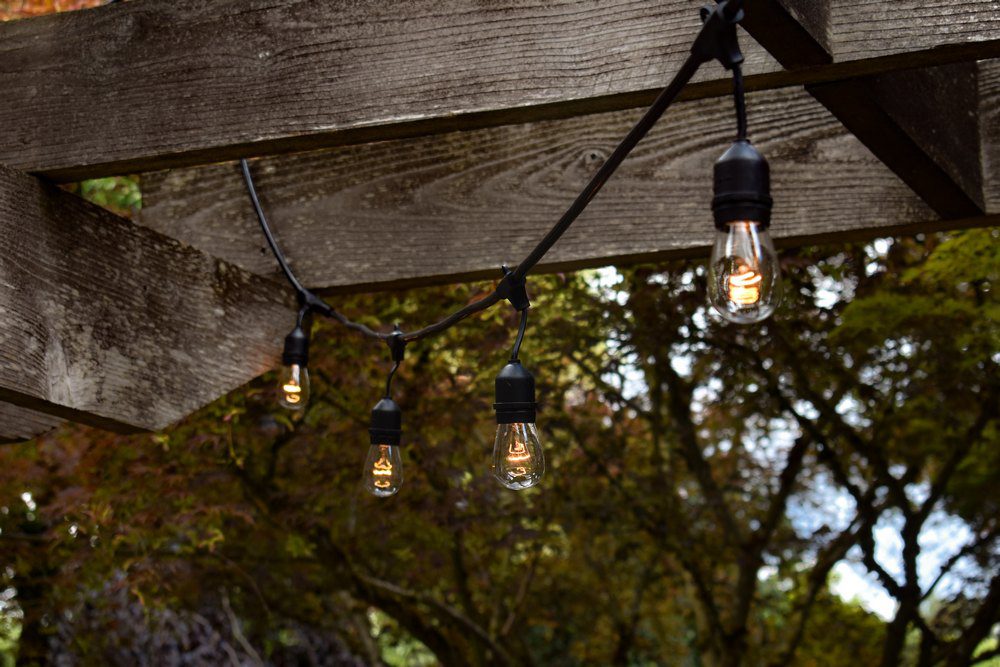 There's nothing quite like relaxing in your backyard and enjoying the peace in a well-lit garden. When designing your landscape lighting, there are a few key things to consider. You want to make sure that you are choosing the right fixtures, considering your budget, and thinking about your property's overall look and feel of your property. Below, we will discuss 10 key considerations when designing your landscape lighting. You can create a beautiful and safe outdoor space that you'll love to spend time in by following these tips.
Lighting Fixture Style
You'll want to consider your property's overall look and feel when selecting the right light fixtures. Do you want something sleek and modern, or maybe something more traditional? Whatever your style, there will be fixtures that will complement it. Only look for the best fixtures from top-rated suppliers. This way, you can rest assured you'll be getting high-quality, durable products.
Lighting Fixture Function
Not all fixtures are created equal. Some are designed for specific functions, like pathway lights or accent lights. Others, like floodlights, can serve multiple purposes. When selecting your fixtures, think about what you want them to do. Do you need them to provide safety along a walkway, or do you want them to highlight certain features in your yard? Once you know what function you need, you can narrow down your choices.
Installation and Maintenance Considerations
Installing landscape lighting is not a one-time job. You'll need to factor in the cost of occasional maintenance, like replacing light bulbs or repainting fixtures. If you're not comfortable doing this type of work yourself, you'll need to hire someone to do it for you. This can add to the overall cost of your landscape lighting project, but it's a sure way of doing things correctly and saving time.
Wattage and Lumens
When it comes to landscape lighting, wattage and lumens are not the same things. Wattage measures the amount of energy a light uses, while lumens measure the amount of light produced. A higher lumen count means a brighter light. Depending on your needs, you may want more watts or more lumens.
Lighting Option
Many homeowners are shifting to LED landscape lights because they use less energy than traditional incandescent bulbs. They also last much longer, so you won't have to replace them often. LED lights are available in various colors to get the look you want for your landscape lighting project.
Solar-powered landscape lights are another popular option because they're environmentally friendly and easy to install. Like LED lights, they mostly have higher lumens and lower wattage, ideal for landscape lighting. You'll need to place them in an area that gets direct sunlight so that they can charge during the day. Be sure to check the product specifications to see how long the batteries will last before needing to be replaced.
If neither of the two works for you, a compact fluorescent light (CFL) may be better. CFLs have a longer lifespan and use less energy than incandescent bulbs, but they may not be as bright as LEDs or solar-powered lights.
Lighting Fixture Material
When choosing the fixture ideal for your landscape, perhaps the most crucial aspect you should be focusing on is the fixture material. You'll want to consider things like durability, weather resistance, and aesthetics when making your decision. Some viable options to consider here include:
Copper – Copper is an excellent choice for landscape lighting as it's durable and has a very pleasing appearance, but it can be expensive.
Aluminum – Aluminum is a more affordable option that still offers durability and weather resistance and is the most commonly used outdoor lighting material. However, one downside to aluminum is that it isn't as aesthetically pleasing as some of the other options on this list.
Stainless steel – Stainless steel is another excellent choice for landscape lighting as it's both durable and has a very modern look. However, like copper, it can be pretty expensive.
Brass – Brass is an excellent (but expensive) choice for landscape lighting as it's durable and has a very classic look.
There are a variety of different materials to choose from when it comes to landscape lighting fixtures. It's essential to consider both the look you're going for and the budget you have to work with.
Comply with the Local Laws
When installing landscape lighting, it's essential to comply with local laws. This includes making sure your lights are not too bright and not shining into any nearby homes. Many states in the USA restrict homeowners from installing light fixtures that aren't Energy Star Certified, while others require that any outdoor lights be Dark Sky compliant. So be sure to check the regulations in your area before you start shopping for landscape lighting fixtures.
Choose the Right Light Bulbs
When it comes to landscape lighting, you'll want to choose light bulbs designed for outdoor use. These bulbs are typically more durable and can withstand extreme weather conditions. You'll also want to consider the color of the light bulb. Warm white light bulbs are typically used for landscape lighting, as they give off a softer and more inviting light.
Number of Lights and Light Fixtures
While it may seem an easy problem to crack, getting the right number of lights and light fixtures for a lighting project isn't always as simple. Picking too few lights will create dark spots and make your landscape look uninviting. The perfect number of lights varies depending on the size and layout of your yard and the desired effect you're hoping to achieve. Be sure to take measurements and do a bit of research on the average amount of light needed for various types of landscapes before you make your purchase.
Lighting Techniques
Landscape lighting can take many forms depending on how unique you want your yard to look. For example, you can use silhouetting to create an impression of dramatic shapes in your backyard while hiding the source of light from visitors' view, or you could go for the moon-lighting technique if you have tall trees in your yard that might cause blankets of dark spaces at night. Hanging some lights up on these trees could go a long way in improving the general outlook of your space all the way up the branches and the space below the trees.
Before designing your landscape lighting, take a few minutes to consider these ten key factors mentioned above. You can create a landscape lighting system that meets your needs and looks great by planning.