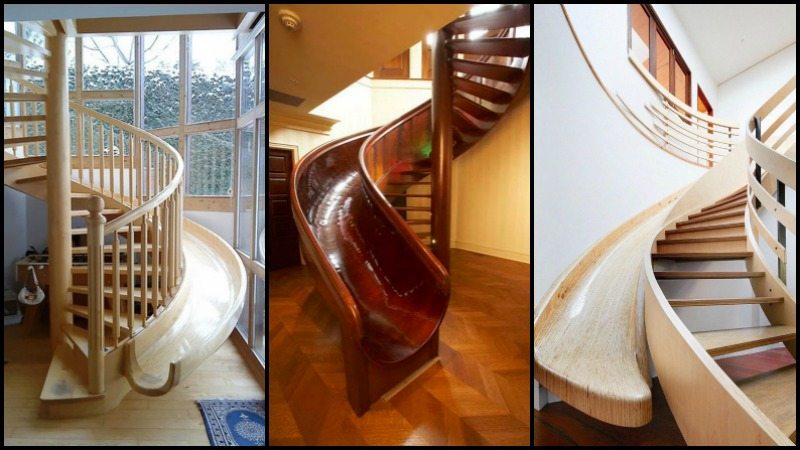 Stairs design can be a tricky thing to get right, but when done correctly it can really add to the look and feel of a home. There are a few things to keep in mind when designing stairs, such as making sure they are the right width and making sure they are not too steep.
Additionally, it is important to make sure that the stairs are made from materials that are durable and will not break easily. Stairs can be a lot more than just a way for people to access different levels of a home or office.
They could be a grand staircase that serves as the main feature of your home or it can be your storage area. But for kids (and us, the kids at heart), it can also be a form of entertainment with these stairs with slides!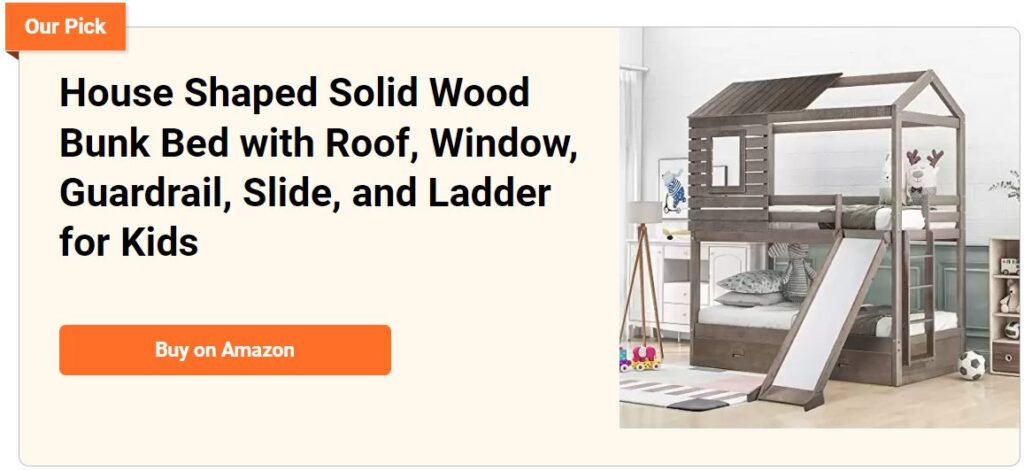 If you're looking for a fun and unique way to build your stairs, why not try incorporating slides? These stairs with slides would be a great way to add some excitement to your home, and it would be sure to put a smile on the faces of your family and friends.
What's more, stairs with slides would be a great way to encourage your kids to get some exercise! It would be a great way to entertain your guests, and it would definitely be a conversation starter.
There are a few things to keep in mind if you decide to go this route, however. You'll need to make sure that the slides are properly installed and that they're safe to use.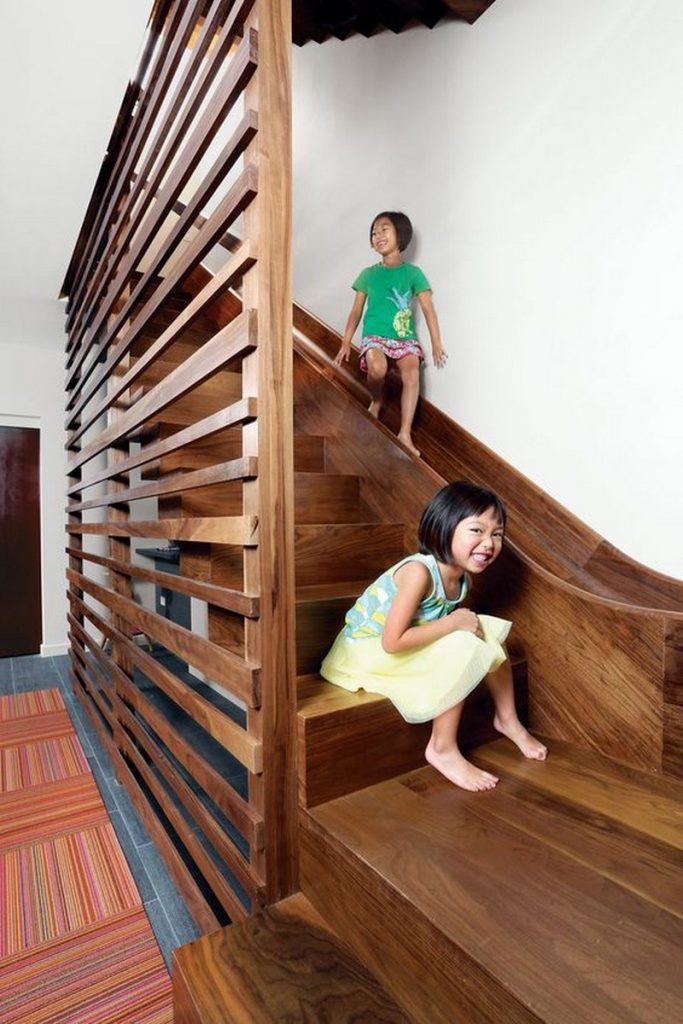 Then, You will want to make sure that your stairs with slides are still sturdy and safe to walk or slide on – after all, you don't want anyone to get injured while using them.
You will also want to make sure that there are no sharp edges or objects that could cause someone to get hurt. In addition, you will want to check that the stairs are free of any debris that could trip someone.
If you take the time to plan and execute your stairs design carefully, you can easily turn your stairs into a beautiful and functional part of your home.
With a little bit of creativity, you can transform your stairs into an asset instead of an eyesore.
Adding a staircase with a slide in your home could be a fun and healthy addition to your work or routine. Not only will it be a great way to add some excitement to your home, but it can also help you stay fit and active.
Firstly, you can't slide down without first climbing up which is great for your cardiovascular system. But the greatest health benefit comes from the fun part – the sliding down!
Sliding down is a great way to get some exercise while also having a lot of fun. When you have fun, all of the right hormones start flowing and you feel great.
The bad ones, like cortisol, are kept under control so you don't have to worry about them. Enjoy yourself and let loose!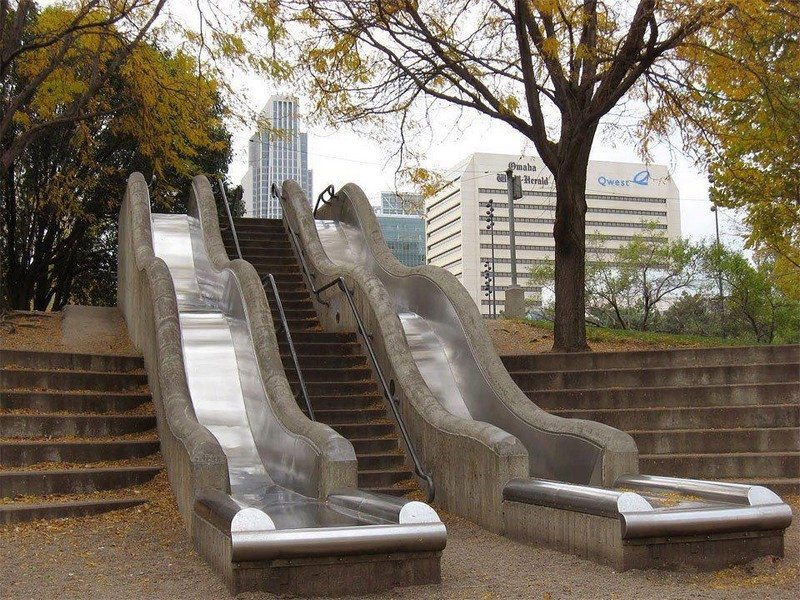 With a staircase like any of these, who wouldn't love getting a leg workout from going up if they could come back down the fun way?
You could go up and down all day and never get bored!
Do you want stairs with slides for your home?
Click on any image to start the lightbox display. Use your Esc key to close the lightbox. You can also view the images as a slideshow if you prefer?
If you liked these, you will also like viewing these staircases…