Everybody enjoys jumping on a trampoline, but all good things come to an end. The question is what to do when your trampoline is wrecked beyond repair?
The best solution is to turn it into a circular swing bed! You might have come across those luxurious swing beds hanging from ceilings or trees. We all know how expensive they are. This is a great way to have your own without spending a fortune!
Our Pick
Hanging Swing Nest
Find comfort with a saucer-style hammock bed featuring a circular frame and support pillow. Complements any setting for a cozy resting spot.
Buy on Amazon
We earn a commission if you make a purchase, at no additional cost to you.
To save money, make use of every part of your trampoline, including the ring, springs, and mat. Cover it with sheets to make it comfortable. You can also create an outdoor teepee version by just adding shade from an old tent.
This is a perfect way to relax indoors or out. The best part is that you can design your own trampoline swing bed to match the theme of your home's interior or outdoor area.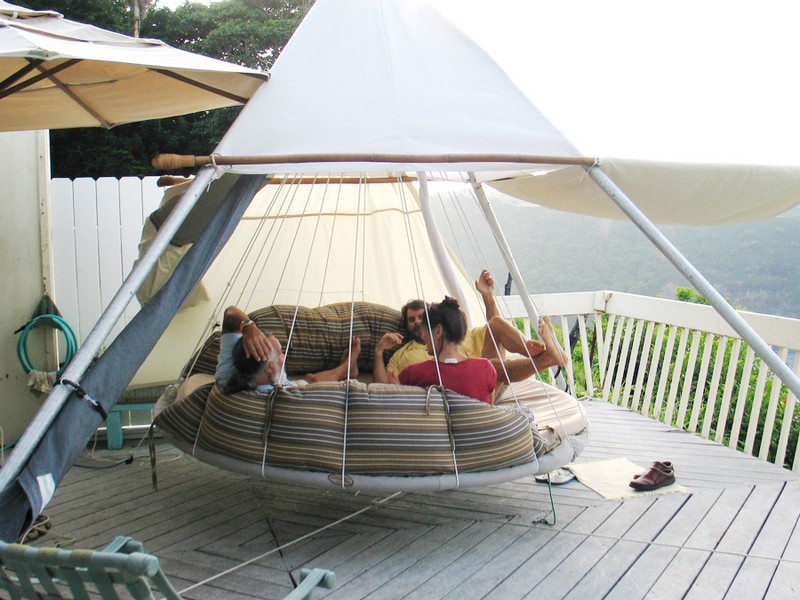 Would you like to hang out here?
How to make a Swing Bed Made From Recycled Trampoline?
1. Pad the edges of the trampoline.
First, fill the edges of the trampoline with noodle padding. Ensure to have it on all sides, then cover with a cloth.
2. Attach the ropes.
Attach the rope at the various points of the recycled trampoline. Leave a wide opening between ropes.
3. Secure the ropes.
Ensure the quality of the ropes to be used. These ropes should be strong enough to hold a capacity of people that will fit in your DIY swing bed. You may consider using metal chains instead of ropes for a big-sized DIY swing bed.
Click on any image to start the lightbox display. Use your Esc key to close the lightbox. You can also view the images as a slideshow if you prefer 😎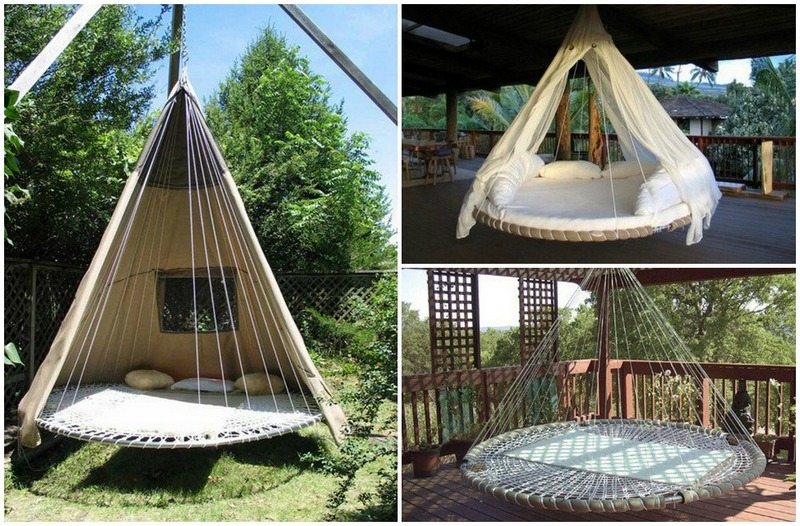 If you liked this, you will also like viewing these swings and hammocks…