Photography: Mikael Olsson
Here's a quick quizz… how many islands are there in Sweden?  a) 221  b) 2210  c) 22,100  d) 221,000  You'll find the answer below the album but a clue is lots! Most of them are uninhabited for much of the year, but many are summer holiday havens like the one featured here. Some islands hold only a single home, while others may have dozens.
If you are only using your home for three or four months of the year, and it is virtually inaccessible for the remainder, three things are certain… the home needs to be well designed, well built and it needs to be very low maintenance. Miss on any point and it's going to become hard work rather than a joy.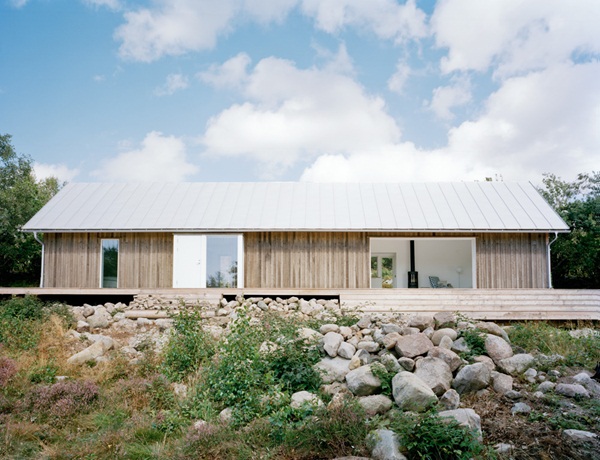 The owners of this home lasted simplicity and very low maintenance as the major objectives of the design brief.  The bigger the home, the more maintenance needed.
Here are the architect's notes:
"A vacation home in northern Bohuslän. Untreated and virtually maintenance free on the outside. Processed and intimate inside.Large sliding glass partitions allow the living room / kitchen to open up and be an inside / outside room."
The answer to 'how many islands' is a staggering 221,000, but less than 500 have a permanent population!
Click on any image to start lightbox display.  Use your Esc key to close the lightbox.  You can also view the images as a slideshow if you prefer  😎
Keep scrolling down to find your dream vacation home…