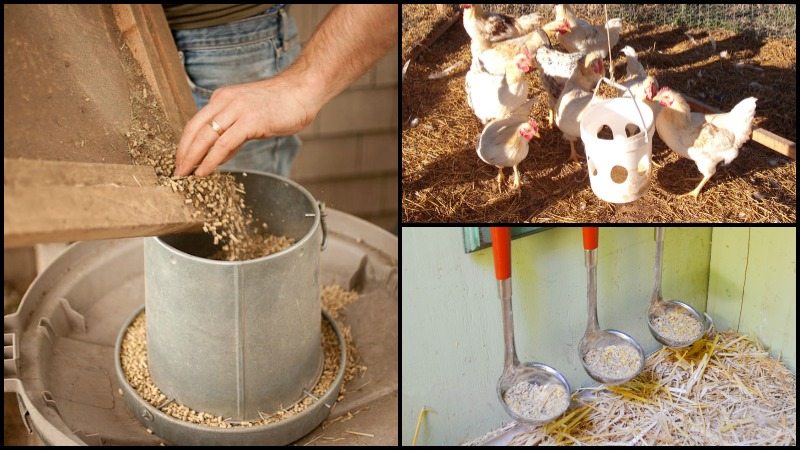 We've featured an inexpensive DIY chicken feeder solutions from PVC before. But while it is a great idea, it is also not always for everyone. The best kind of chicken feeder would depend on the number of chooks you are raising, the size and design of the coop, the materials readily available to you, and the problems you specifically encounter concerning their food.
Our Pick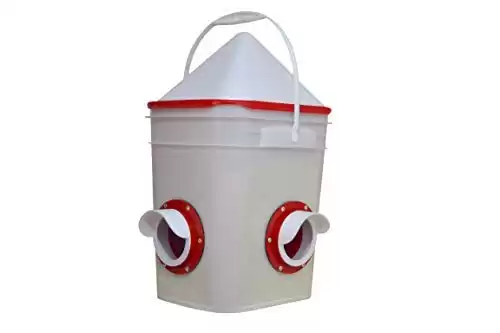 So here are more chicken feeder solutions that you can make on your own, are easy and inexpensive.
We hope that in one of these DIY ideas, you find the solution that will help lessen your costs and make raising chickens simpler and easier for you!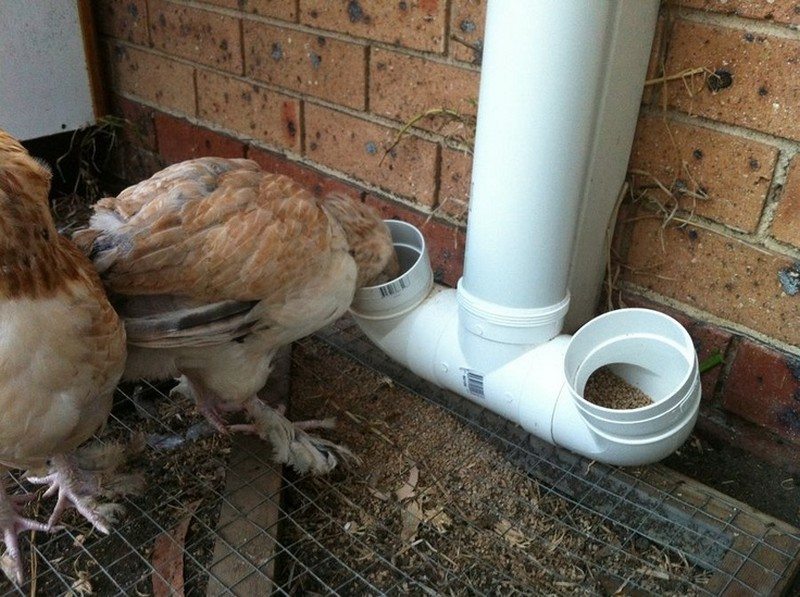 What are the 6 best chicken feeder solutions?
Doing things yourself is a great way to save money. When you are raising chickens, you can often save money by doing some things yourself instead of paying someone else to do them. This can include everything from making chicken feeder solutions, building the coop fixing the house to replacing the roosting poles. But always keep in mind that you will also have to make sure that they have a safe and secure shelter, fresh food and water, and also access to a pesticide-free environment. We have collected a list of useful DIY ideas to help you raise your chickens and save money along the way.  
Click on any image to start the lightbox display. Use your Esc key to close the lightbox. You can also view the images as a slideshow if you prefer 🙂
1. Hanging Chicken Feeder with Catch Box
Got an existing poultry feeder? Even though they are designed to be unreachable to pests and to minimize food that falls on the ground, chickens usually still make a huge mess with it. But you don't have to replace your poultry feeder with another kind of feeder. You can simply add a catch box under it to gather all the spilled feeds and put them back in the feeder. The plastic grid also prevents rodents from eating all the food on the ground!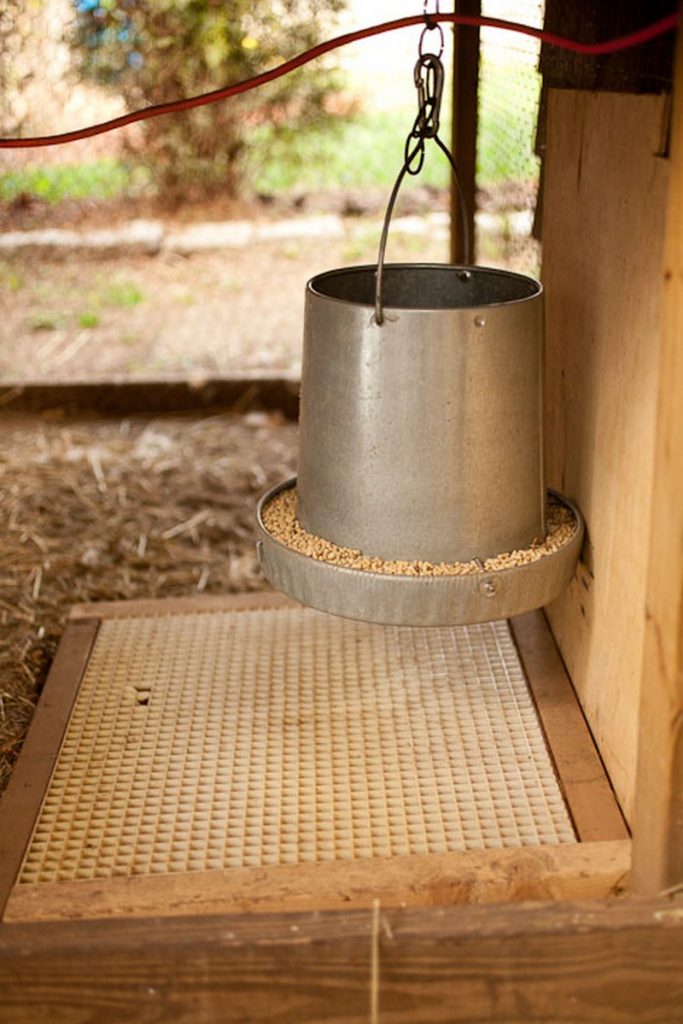 2. Gallon Bucket and Relish Tray
This is one of the really cheap chicken feeder solutions you can make — a gallon plastic bucket and a relish tray. Simply put them together to look and function like a store-bought poultry feeder and that's it!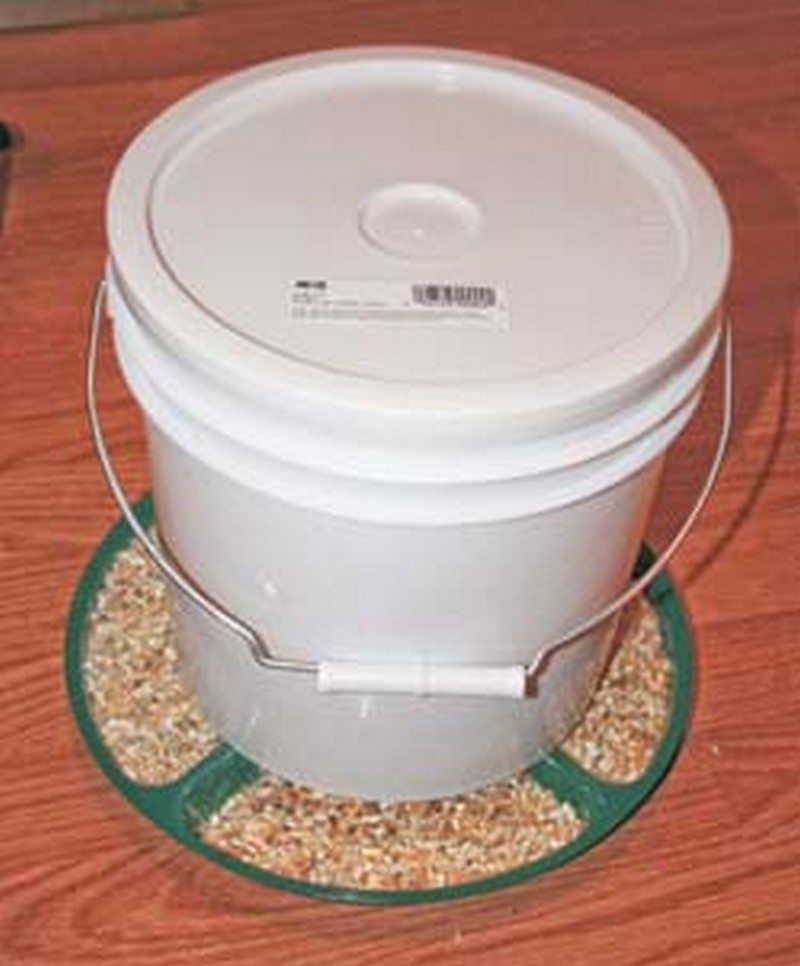 3. Gallon Bucket Chicken feeder Solutions
You can also just forget about the relish tray if you still have to look for one. Your gallon bucket alone can serve as a good chicken feeder. Just put holes big enough for your chooks' heads! Be sure to make those cuts clean and smooth though 😉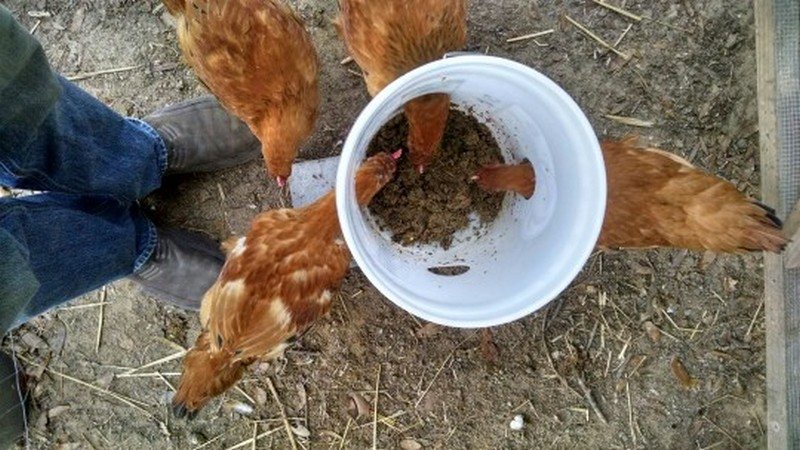 4. Ladles and Glass Bottle chicken feeder solutions
If you really love recycling, repurposing, and upcycling, this idea might inspire you. A small chicken feeder from ladles or even glass bottles for a small coop with just a few occupants… Why not? You can also make a chicken feeder out of an old chandelier!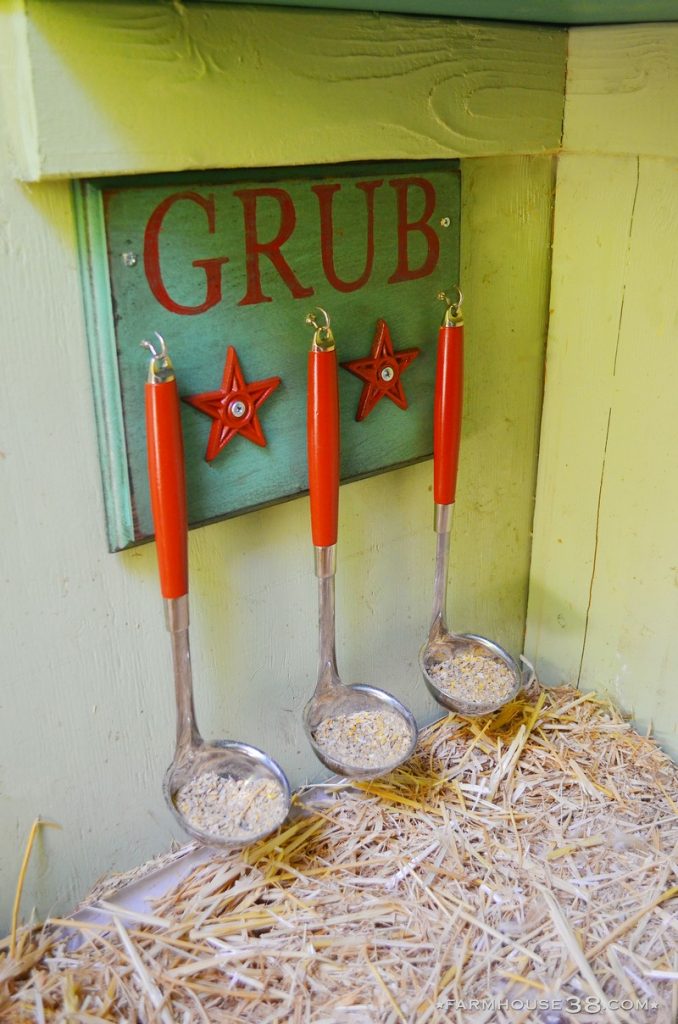 5. Goat Proof Chicken Feeder Solution
Do you have other backyard pets that keep on eating your chooks' meals? You can simply 'fence' your chicken feeder with a wire mesh. This feeder that you see below has a number of openings for chickens to gain access to their food. Again, it's important to make sure the openings are cleanly cut so as not to hurt your chooks!
6. PVC Chicken Feeder Solution
In case you missed it, the DIY PVC chicken feeder is a great idea to consider especially if you are new to raising chickens. It is easy to make, easy to refill, keeps the food clean all the time, and prevents food waste! You can learn more about it here…