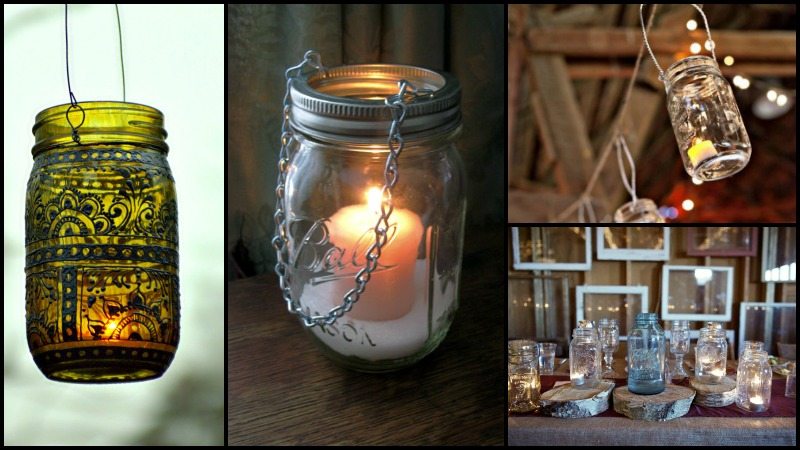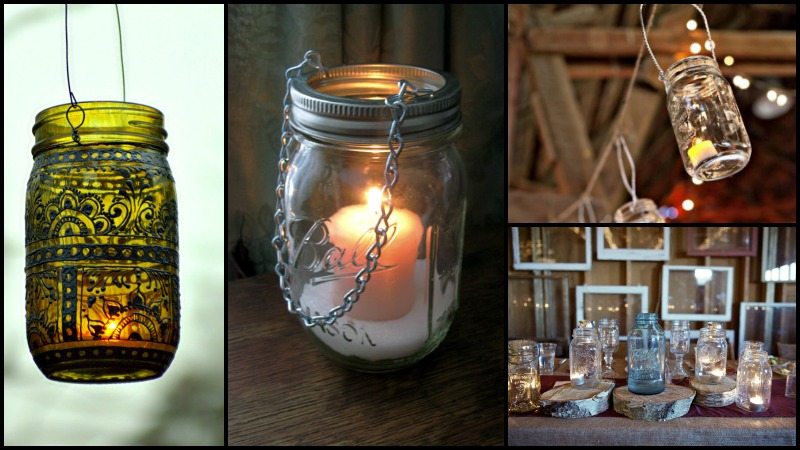 Looking for a great outdoor decorating idea? Light up your yard with these DIY mason jar lanterns…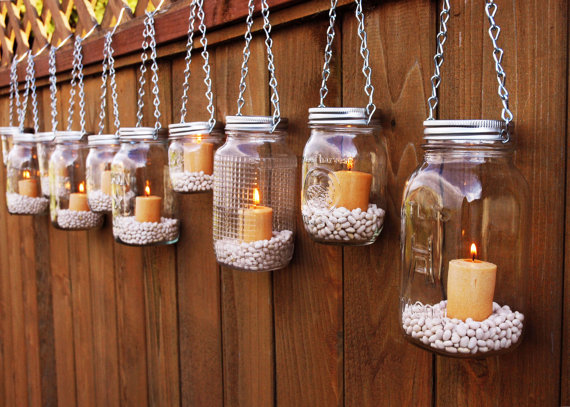 This DIY outdoor lighting is great for special occasions or outdoor entertaining after dark. What we like most about this project is that even the simplest mason jar lantern can greatly improve the ambiance of your outdoor area.
If you want to have a really unique mason jar lantern, you can simply add more details. You can draw patterns, paint the jars with bright colors, or use  a different kind of material for hanging the jars.
You'll need these materials:
Mason Jars with wide opening
Wires and Chain (or chicken wire, hemp rope, etc)
Long Burning Votive Candles or LED Votives
Vase Filler (sand/water beads/seashells/pebbles/salt)
Hooks (if needed)
Other Decorative Items (optional)
And this tool:
Click on any image to start lightbox display.Use your Esc key to close the lightbox. You can also view the images as a slideshow if you prefer  😎
Thanks to Emmaline Bride for this great project. You can get step-by-step instructions here…
If you liked this project, you will also like viewing these decorating ideas…