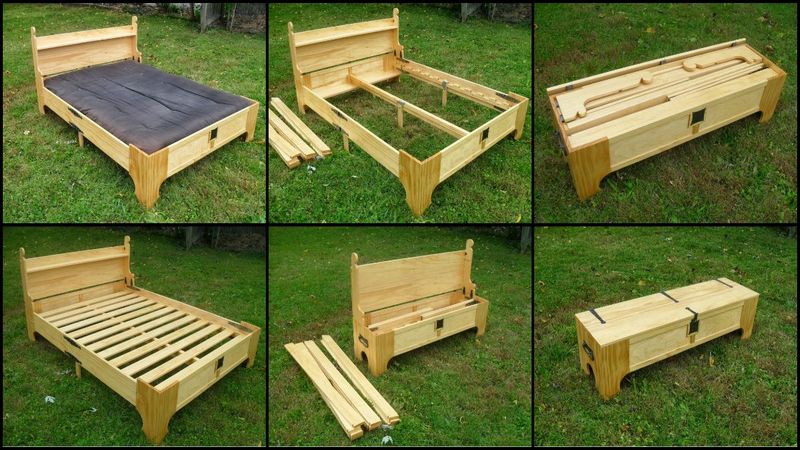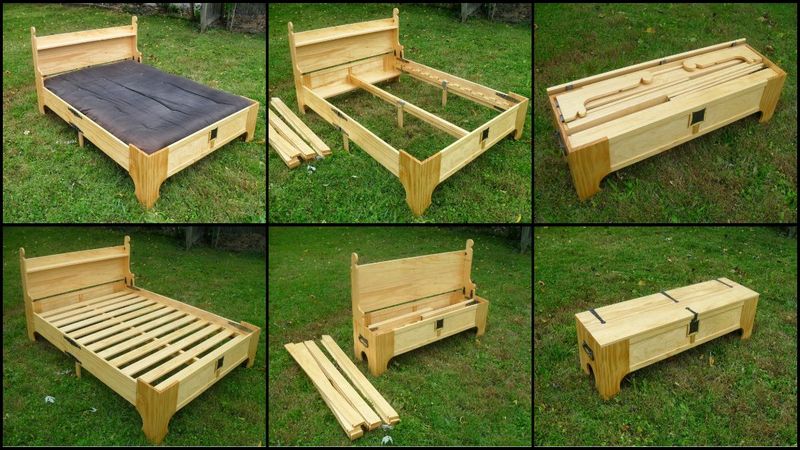 It looks like a simple chest or a bench with storage, but it's definitely not your ordinary furniture! This is a space-saving DIY bed in a box project that you would most likely want to consider.
Looking for a space-saving bed design? This bed in a box is suitable for those who need an extra bed to sleep on, but won't actually be using it regularly.
Our Pick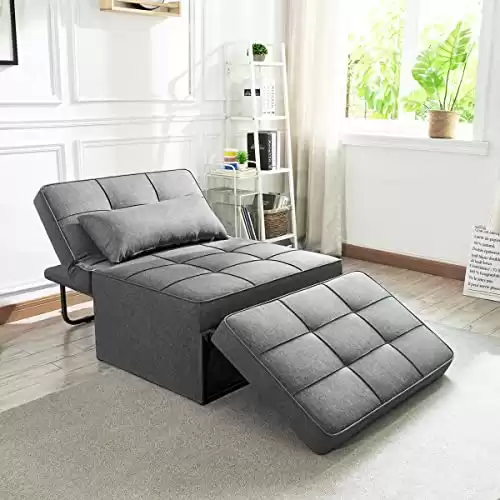 Convertible Chair 4 in 1 Multi-Function Folding Ottoman
The convertible sofa bed can be used as an ottoman in normal. It can be easily and quickly converted into a sofa, lounger, or bed to meet your various and versatile needs.
Buy on Amazon
We earn a commission if you make a purchase, at no additional cost to you.
12/01/2022 12:13 am GMT
Special occasions, like Christmas, Thanksgiving, and the Summer season, are the perfect time to bring your family and friends together. Don't be afraid to invite over a few extra people to join in the fun. The worst that can happen is that you'll have a few extra plates to wash.
And it can be intimidating when guests arrive on your doorstep unexpectedly. You might not have enough space to accommodate them, or you might be unable to spare the money to pay for a motel for a few days.
The solution is to get a DIY folding bed in a box. You can keep it somewhere in the house until your guests are able to find a more permanent place to stay or until they go home.
For example, you can make this bed and use it to accommodate overnight guests in your house. You can set this up in your living area, mini library, or whatever room you have that can fit this bed.
And when your visitors have left, you can then 'hide' the bed in its beautiful box again and set it aside.
This particular bed in a box was made with custom locks and hinges to fit the dimensions and details of the DIY-er's design.
Now the challenge is for you to try to do it yourself. It surely does require a lot of planning and meticulous attention to detail, but imagine the satisfaction when you've successfully built your very own bed in a box!
Materials:
Pine Lumber
Birch Plywood
Semi-gloss Polyurethane Wood Finish
Lock and Hinges
Wood Screws
Tools:
Tape Measure
Table Saw
Sander
Cordless Drill
Paintbrush
Wood Clamps
Click on any image to start the lightbox display. Use your Esc key to close the lightbox. You can also view the images as a slideshow if you prefer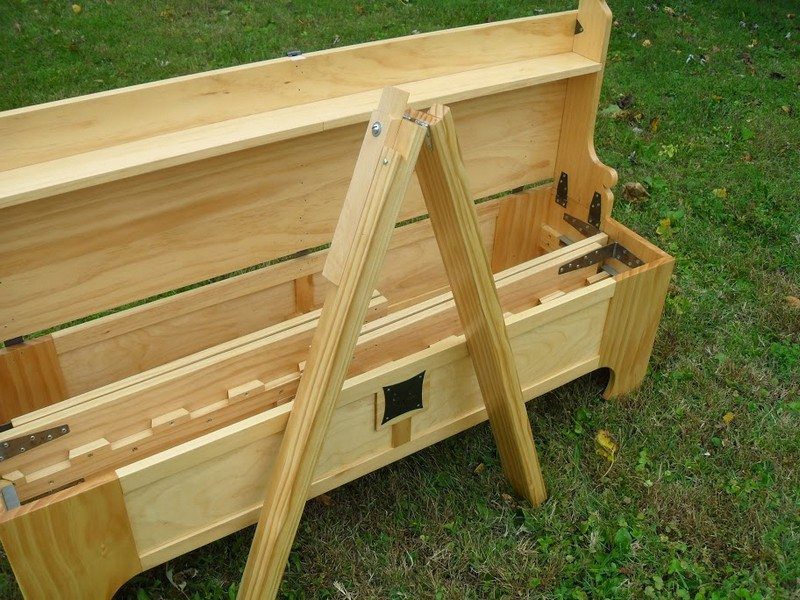 How to create a Bed in a Box?
While most of us have these conventional beds, we can always consider a space-saving bed that we can hide when not in use.
First, you need to gather all the materials listed above. Gathering the materials beforehand will speed up your creation process.
Then, you lay out the design of your bed in a box. You can refer your bed in a box design here.
When you already have all your materials and your layout design is ready, then you will need to prepare the parts for your bed in a box. Preparing for the parts of your DIY project will need, measuring and cutting of templates for the part.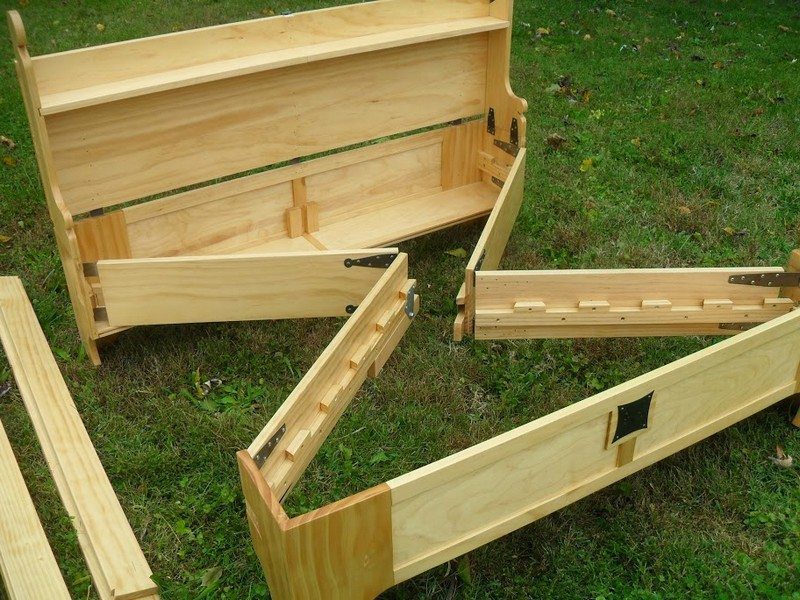 In this process, you will need to have a saw and any measuring tools available at hand. For safety measures, wear working gloves to avoid injuries.
Then when you have all the parts ready, assemble your bed in a box using the hinges, wood screws, and locks that you bought. You will now be using your cordless drill in this process.
Make sure to attach the screws properly. One loose screw will mean tragedy to your project.
After you have finished assembling your DIY bed base on your layout. Finish it up by applying semi-gloss Polyurethane Wood Finish.
So are you up to this bed-in-a-box project for the weekend?
Thanks to imgur for this great project. You can get step-by-step instructions here…
If you liked this, you might also like these easy DIY projects…